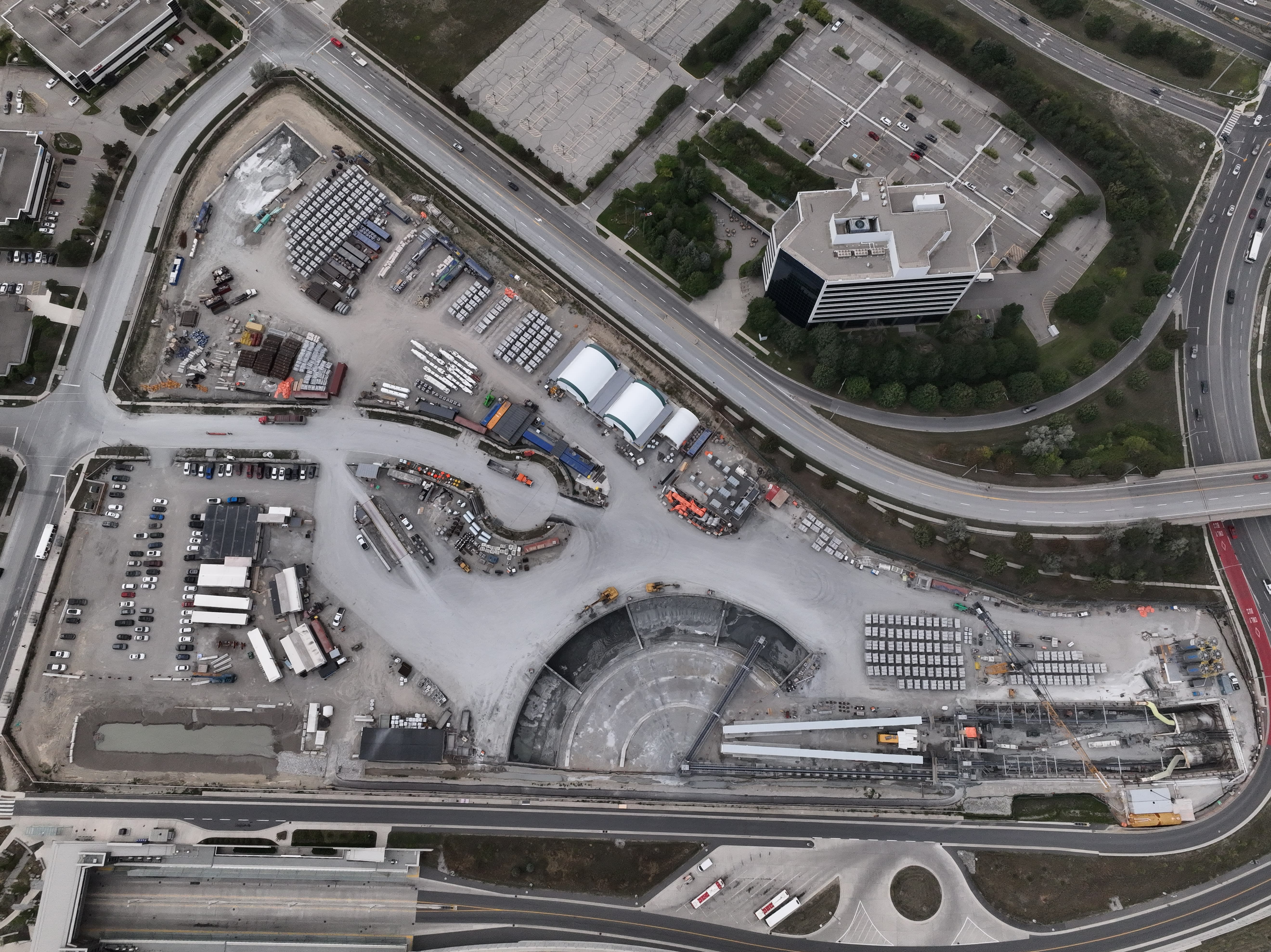 Eglinton Crosstown West Extension
Elevated Guideway
The Eglinton Crosstown West Extension will operate underground from Renforth Drive to just west of Scarlett Road, where it will then transition to a 1.5-kilometre elevated guideway that will run east of Jane Street before heading underground again and connecting to the future Mount Dennis Station. The stations at Scarlett Road and Jane Street will also be elevated.
The elevated guideway will run along the north side of Eglinton Avenue West, as close as possible to the road. Access to Fergy Brown, Eglinton Flats and Pearen parks will be maintained throughout construction.
Engaging with the community
As we advance plans for the Eglinton Crosstown West Extension, we've been hearing questions from community members about why the line will be elevated through this area and how it compares to the alternatives.
Read the open letter explaining why elevating the Eglinton Crosstown West Extension is the best option to deliver much-needed transit to the community and our responses to some of the most talked about topics in the community.
Open house discussions
View past open houses where experts provided updates on elevated guideway plans.