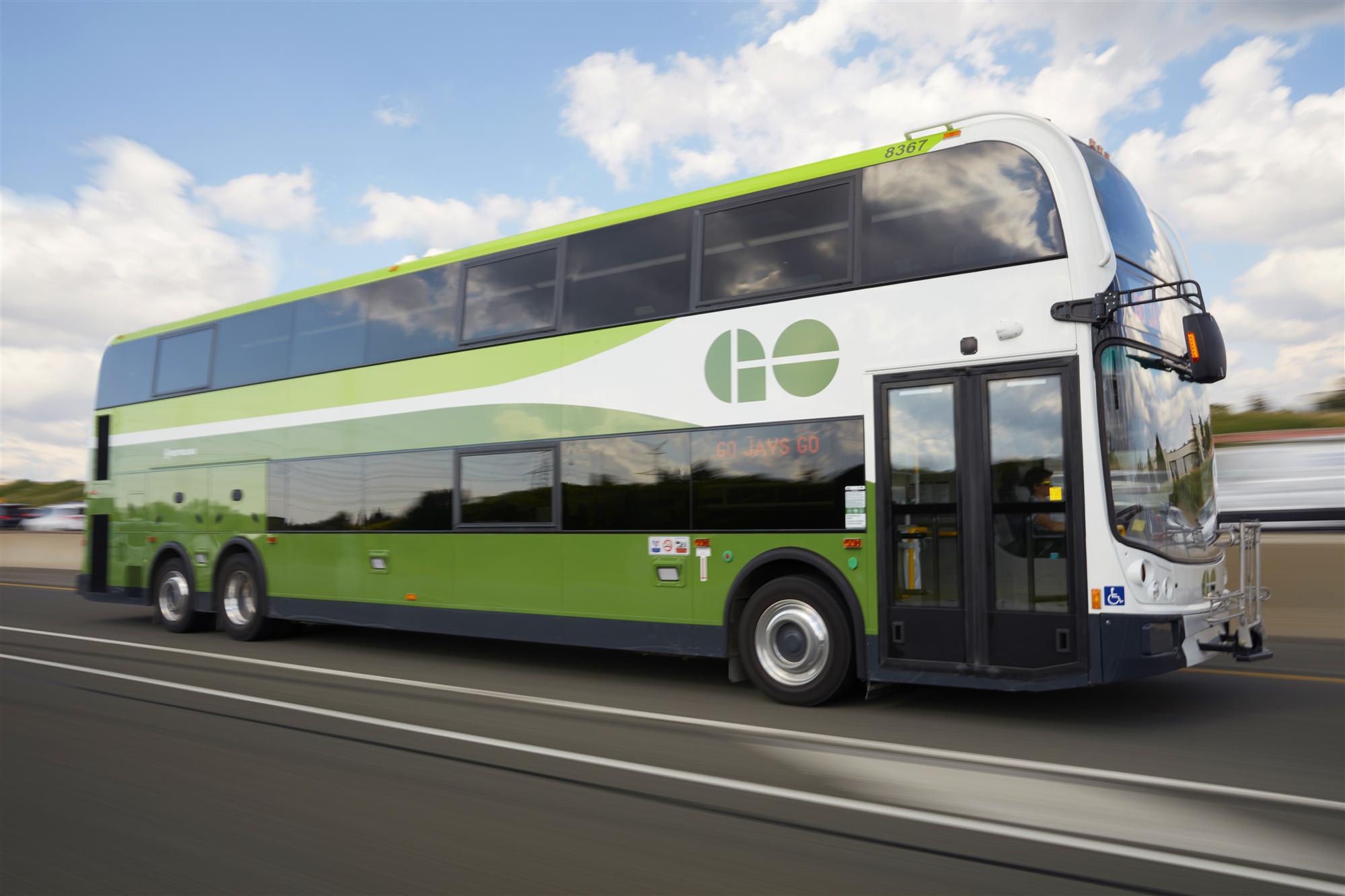 GO Transit Bus Driver Recruitment
GO Transit Bus Driver Recruitment
GO Transit Bus Driver Recruitment Process
1. Resume/Application Submission
In order to be considered for a Bus Driver employment opportunity, you must submit your resume/application online. All resumes/applications for Bus Drivers are kept on file for future opportunities.
2. Screening and Testing
Applicants who best meet the requirements of the position will be contacted to attend an information and testing session. These information and testing sessions are by invitation only.
3. Interview
Candidates must pass the testing components in order to be invited for an interview. Metrolinx is an equal opportunity employer and interviews are conducted in a fair and consistent manner. A driver's abstract (paid for by the candidate) is required at the time of the interview. Applicants with more than two demerit points on their driver's abstract will not be considered.
4. Candidate Pool
Successful candidates will be placed on a candidate list for potential positions. Candidates are placed in the order that their applications are received. As positions become available, successful candidates from the list are contacted to start the reference stage.
5. References
Candidates will also be asked to complete a Reference Consent Form. Only professional contacts will be accepted for references. Metrolinx does not accept personal references.
6. Offer of Employment
A candidate will only be offered employment with Metrolinx once their references have been successfully completed.
7. Training
Successful candidates will complete the mandatory in-house training, which will cover:
GO Transit system rules and regulations
GO Bus operation
Route and garage familiarization
Revenue service training
Corporate courses – First Aid, Accessibility, Fitness for Duty, Violence in the Workplace, etc.
Vision testing
Licence upgrade and renewal testing, where required.
"Z" (Air Brake) Endorsement upgrade, where required.
8. Regular Service
Once employees have successfully completed their in-house training, they will be assigned their shift and work hours.
Frequently asked questions about Bus Driver recruitment
A Bus Driver's work at Metrolinx must take precedence over all other employment options to ensure passengers are not disadvantaged due to driver absenteeism. As well, drivers must comply with the hours of service regulations as outlined.