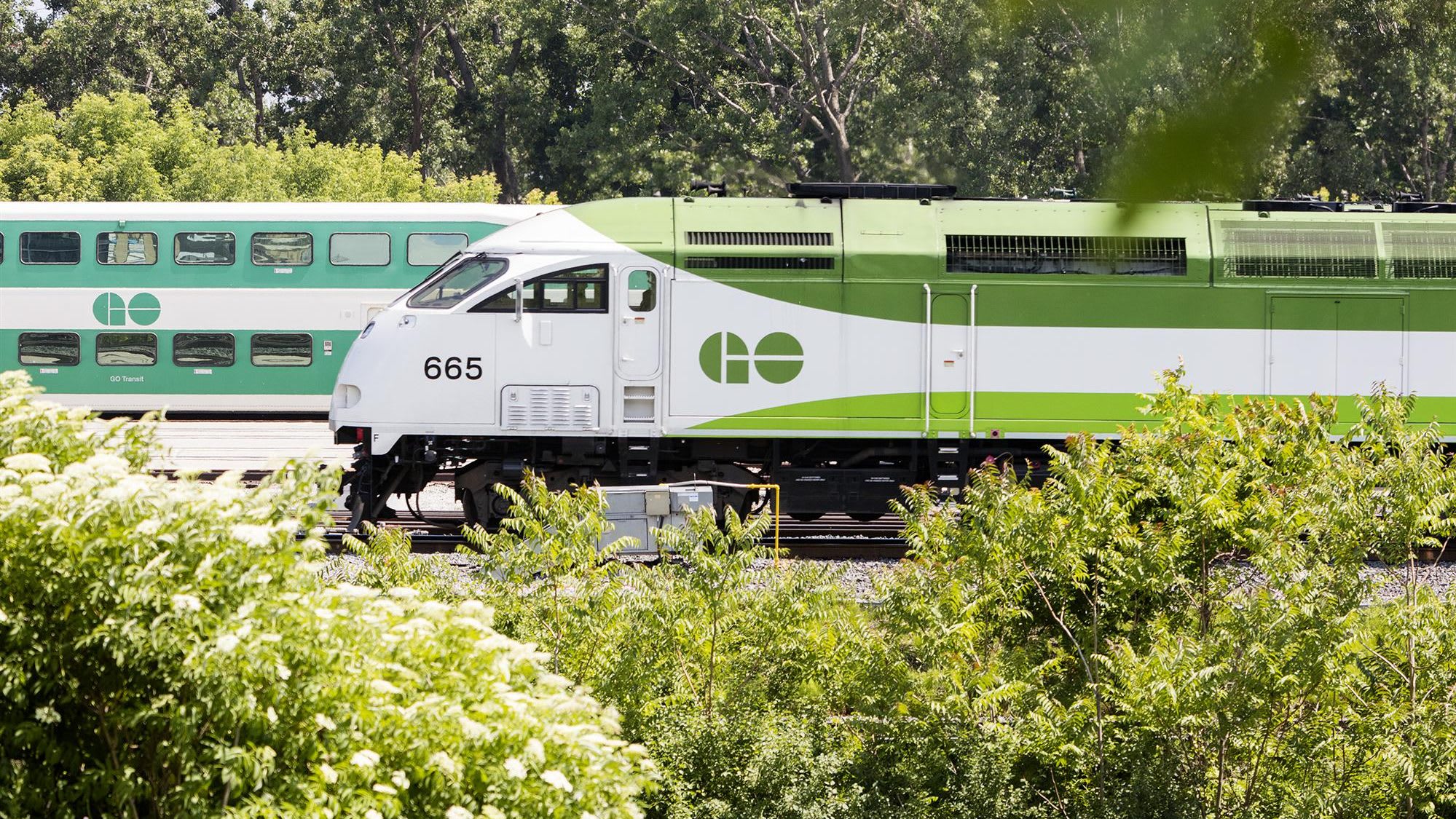 Kitchener Line GO Expansion
Kitchener Line GO Expansion
Kitchener GO Line Expansion
More trips, more connections, more of what you need.
Transforming the Kitchener Line into a two-way, all-day rapid transit line is a massive undertaking.
The project is made up of many different pieces of work that once complete, will fit together seamlessly to deliver increased service and connections from Union Station to Kitchener GO Station.
To deliver increased service on the Kitchener Line, improvements are being made along the rail corridor and to some existing stations – and the work is well underway. Metrolinx is working to deliver more rail service to communities along the Kitchener Line as quickly as we can.
Additional GO service will be introduced incrementally as key segments of work are completed.
Projects underway
Find out more about what we're building in your community.
Benefits
The work has already started on the Kitchener Line to get you where you need to go, better, faster, and easier, with two-way, all-day rail service.
Expanded rail service will provide the residents of Kitchener-Waterloo, Guelph-Wellington, Halton, Peel and beyond with more service and more connections to the larger GO Transit network, connecting people to education and job opportunities and allowing people to choose transit for more of their trips.
In the news
Another round of work kicks off on the Kitchener Line that will see an upgraded Bloor GO Station and West Toronto Railpath
July 26, 2022
More work is happening on the Kitchener Line that will help bring two-way, all-day service from Toronto's Union Station to Kitchener GO Station. [Read More]
---
First phase of work to expand Kitchener GO Line service kicks off
May 3, 2022
Shovels are set to break ground on the first phase of work that will transform the Kitchener GO Line into a frequent rapid transit experience – with GO Train service that runs outside of rush hour. [Read More]
---
Find more updates on Metrolinx News.
Subscribe to e-newsletter
Sign up for regional updates
Subscribe for the latest news from Metrolinx. You can unsubscribe at anytime.
Connect with us on social
Land Acknowledgement
Metrolinx acknowledges that it operates on lands that have been, and continue to be, home to many Indigenous Peoples including the Anishnabeg, the Haudenosaunee and the Huron-Wendat peoples. We are all Treaty people. Many of us have come here as settlers, as immigrants or involuntarily as part of the trans-Atlantic slave trade, in this generation, or generations past. We acknowledge the historic and continued impacts of colonization and the need to work towards meaningful reconciliation with the original caretakers of this land. We acknowledge that Metrolinx operates on territories and lands covered by many treaties that affirm and value the rights of Indigenous communities, Nations and Peoples. We understand the importance of working towards reconciliation with the original caretakers of this land. At Metrolinx, we will conduct business in a manner that is built on a foundation of trust, respect and collaboration.