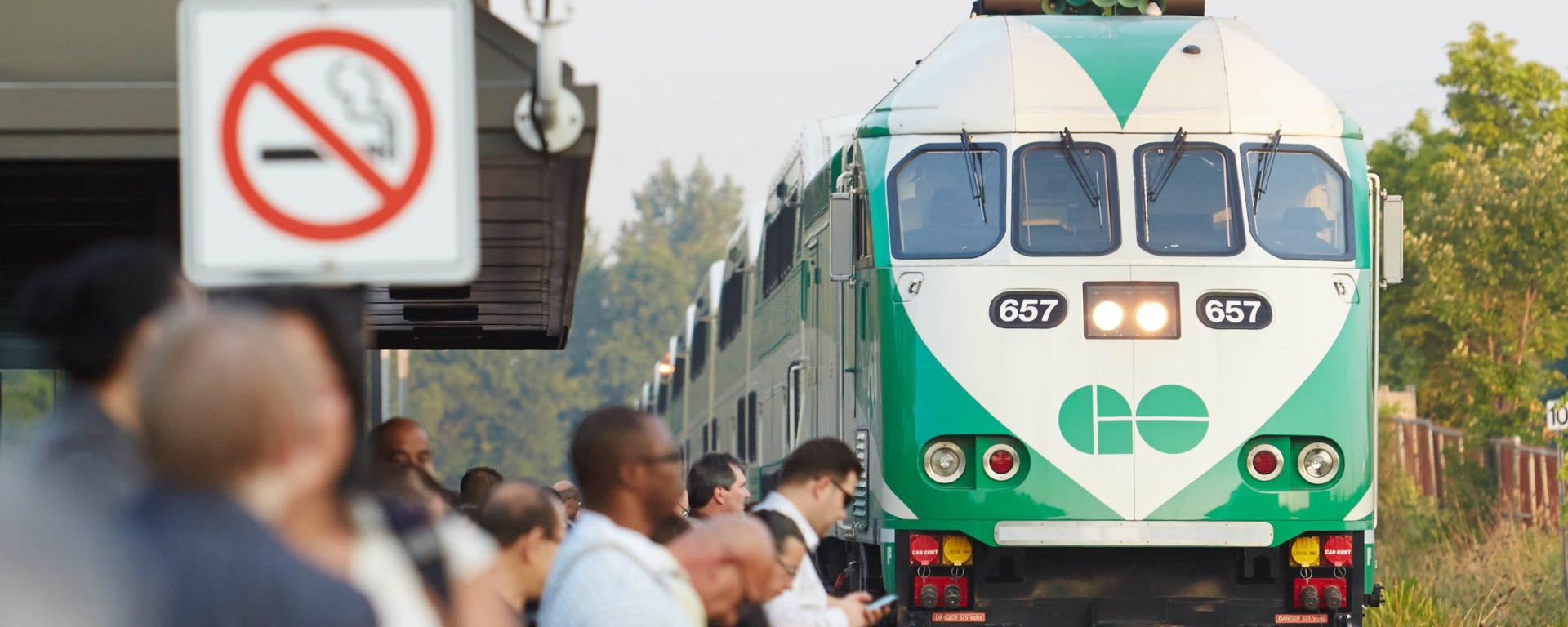 As a government agency operating under the principles of the French Language Services Act (FLSA), Metrolinx and its operating divisions (GO Transit, PRESTO, UP Express) are committed to providing services in French in designated areas of the province. We are working to ensure the availability and accessibility of quality services in French system-wide.
We currently provide:
Bilingual printed train and bus schedules.
Easily accessible bilingual information such as fares, news, bulletins, etc., via Metrolinx and its divisions' websites.
Bilingual dynamic signage at our stations and terminals.
Bilingual email subscriptions to On the GO alerts.
For any questions regarding French Language services at Metrolinx, please contact french.languageservices@metrolinx.com.