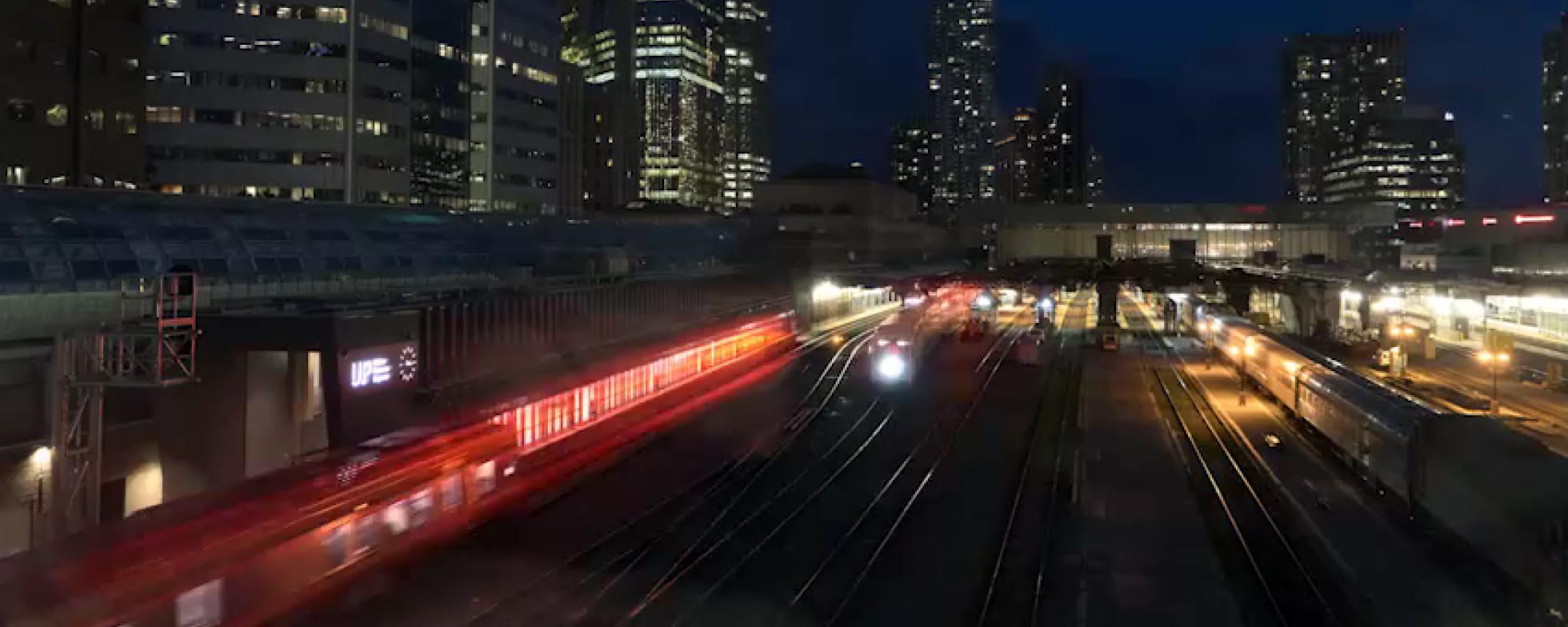 Get onboard with Metrolinx for unique opportunities to align your brand with GO Transit, UP Express and PRESTO. Through partnerships, retail, activations and commercial opportunities, you can reach tens of millions of riders across our network.
Metrolinx works with your business to custom-build the right promotions, activations and events to reach your audience.
Contact us about partnering with Metrolinx at partnerships@metrolinx.com
If you have any questions or an innovative proposal for Metrolinx assets, please do not hesitate to contact us.
Commercial Opportunities
GO Transit Property
The GO network covers 11,000 sq. km and has 69 million boardings each year. Advertising on GO properties gives you the opportunity to display your message across the Greater Toronto and Hamilton Area.
As they move thousands of commuters, students, and tourists each day, GO Trains and Buses also act as travelling billboards. Our vehicles reach communities from Oshawa to Kitchener, Barrie to downtown Toronto, and everywhere in between, giving your message broad market exposure across the region.
For further information, read our Advertising Policy.
If you are an electoral candidate, please see ourLink.
Contact PATTISON Outdoor Advertising for more information and to book your next ad on GO Transit.
Digital billboards
Astral Digital Billboards
Lawrence Avenue / Caledonia
St Clair Avenue / Caledonia
Gardiner Expressway / Parklawn
Contact: Bell Media Out of Home https://www.bellmedia.ca/advertising-sales/out-of-home/product/outdoor-advertising/
Pattison Outdoor Advertising Digital Billboards
Milton Go (780 Main Street East, Milton)
2 Wickman (Gardiner Expressway / Kipling Ave)
Pickering GO  (1334 Bayly St. Scarborough)
Contact: Pattison Outdoor https://www.pattisonoutdoor.com/
Outfront Media Digital Billboards
Eglinton Ave E / Bellamy Rd
Steeles Ave W / Dufferin St
Gardiner Expwy / Dufferin St
York Mills Rd / Leslie St
Kipling Ave / Belfield Rd
Contact:  Outfront Media https://www.outfrontmedia.ca/
Allvision Digital Billboards
HWY 427 / Rexdale Blvd
HWY 401 / Islington Ave
HWY 401 / Keele St
HWY 407 / Keele St 
HWY 401 / Kennedy Rd. 
HWY 407 / Warden Ave
HWY 407 / Yonge St 
HWY 401 / Brock St. 
Hwy 401 & Leslie (coming Summer 2023)
Contact:  Allvision Canada https://allvision.com/