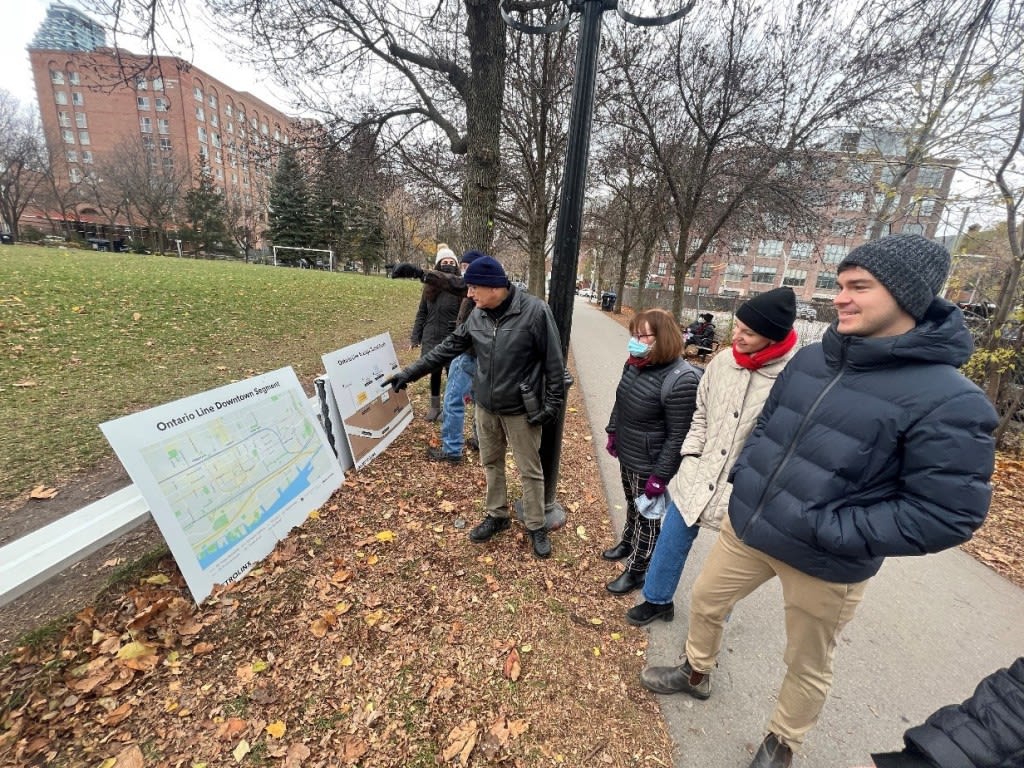 Community Benefits
Connecting Communities, in more ways than one.
As we deliver new rapid transit across our region, the Metrolinx Community Benefits Program brings people from the community to the table right from the start, providing opportunities to local residents such as employment, training, apprenticeship and local supplier and social procurement opportunities.
Our mission is to connect our region, which we do even better by providing additional benefits for local communities.
What is the Metrolinx Community Benefits program? What is its impact on the community and the future?
Program Background
Metrolinx recognizes that its major infrastructure investments should also provide benefits for the communities in which it works, including employment, training, apprenticeship, local supplier and social procurement opportunities where possible. Metrolinx has therefore committed to include a community benefits program for the rapid transit projects, beginning with the Eglinton Crosstown LRT. The program represents a new standard for projects being integrated into communities.
A construction trade is more than a job—it's a career. Check out how tradespeople are helping build the largest transit construction project in Canada.
Program Principles
Metrolinx's approach to community benefits programs is:
Inclusive
The program offers a range of employment, training, and apprenticeship opportunities for historically disadvantaged communities and equity seeking groups, as well as encouraging the provision of goods and services from local suppliers and social enterprises.
Accessible
The program ensures that information about employment, training, apprenticeship, and procurement opportunities are made readily available to residents, businesses and social enterprises.
Transparent
We ensure that the community benefits plan is made public, in the final agreement with ProjectCo, and publishing quarterly reports on progress.
Collaborative
By working together with community, labour, business, government, and other stakeholders to share information, resources and learnings, and maximize the impact of the program.