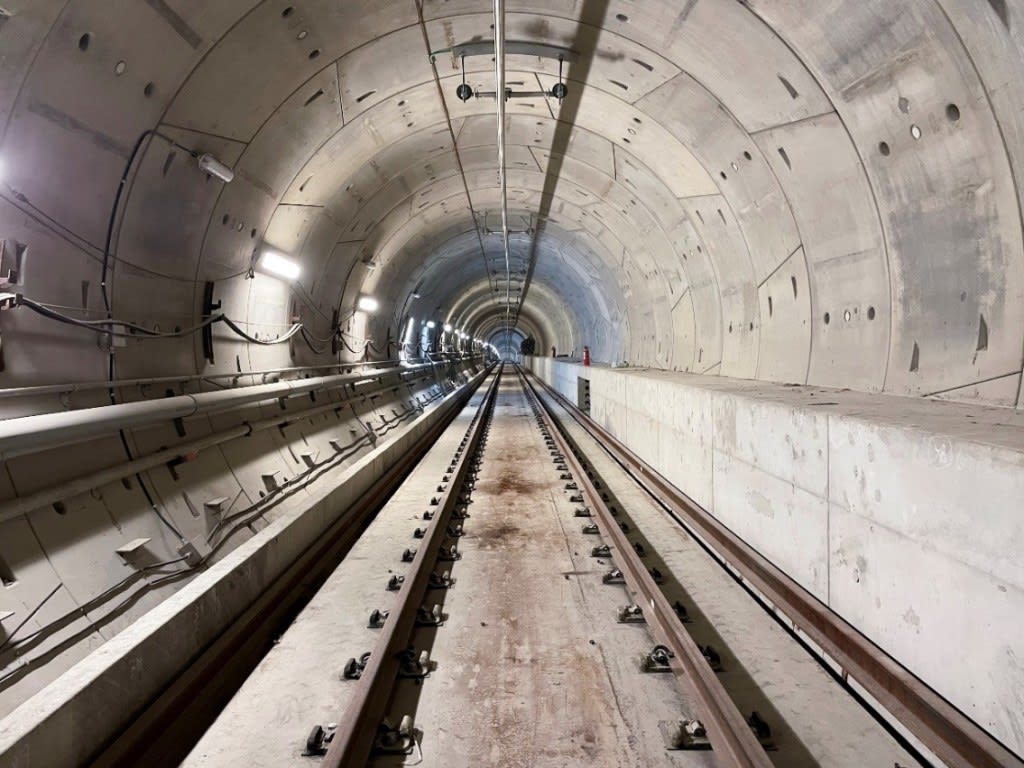 Eglinton Crosstown LRT
A midtown connection between east and west Toronto with 25 stations along a dedicated route.
Cross the city 60% faster
A midtown connection between east and west Toronto will make the trip easier, thanks to the new Eglinton Crosstown LRT. With 25 stations along the dedicated route, getting across town will be up to 60% faster than before. It'll be easier than ever to live in Leaside and dine in the Upper Village, or shop in the Golden Mile and live in Forest Hill. With the city expanding and thriving at a fast pace, the Eglinton Crosstown LRT will move fast along with it, connecting communities along the way.
There are more choices and opportunities to live, work and play across the city with the Eglinton Crosstown LRT. It's happening.
Eglinton Crosstown LRT route
Benefits of the project
From east to west, the Crosstown LRT connects with more transit across midtown better than ever before. From accessing TTC Line 1 at both Yonge and further west at Cedarvale, to linking with three GO Stations and a larger network of buses, the Crosstown LRT really serves the larger GTA community by reaching out across the entire region.
With 25 stops between Kennedy in the east and Mount Dennis in the west, residents and visitors alike will find it truly convenient to hop on the Crosstown LRT to access work, do errands, grab a bite, or visit friends across the city.
The project, which is under construction now, is creating thousands of design and construction jobs, and will provide lasting economic benefits to Toronto and its surrounding region
25 stations and stops along Eglinton Avenue
19 kilometres, with more than 10 kilometres running underground
Up to 60% faster than current travel times
Link to 54 bus routes, three TTC subway stations and GO lines
60% faster than your current travel time
Eglinton Crosstown Light Rail Transit
Metrolinx's Eglinton Crosstown, Toronto's new light rail transit line, continues to make progress. This includes the near-completion of multiple stations, the installation, and ongoing vehicle testing.
The Crosstown will link to 54 bus routes, three TTC subway stations and GO lines, providing important transit connections to get people to where they need to go faster than ever before.
Taking Eglinton Crosstown further
The Eglinton Crosstown West Extension (ECWE) will bring the Eglinton Crosstown LRT further west, creating a continuous rapid transit line along into Mississauga. The ECWE will travel underground from Mount Dennis Station onto an elevated guideway between Jane Street and Scarlett Road, then continuing underground to Renforth Drive. For more information and opportunities for engagement on the extension please visit the ECWE engagement page.
Connect with us on social
Land Acknowledgement
Metrolinx acknowledges that it operates on lands that have been, and continue to be, home to many Indigenous Peoples including the Anishnabeg, the Haudenosaunee and the Huron-Wendat peoples. We are all Treaty people. Many of us have come here as settlers, as immigrants or involuntarily as part of the trans-Atlantic slave trade, in this generation, or generations past. We acknowledge the historic and continued impacts of colonization and the need to work towards meaningful reconciliation with the original caretakers of this land. We acknowledge that Metrolinx operates on territories and lands covered by many treaties that affirm and value the rights of Indigenous communities, Nations and Peoples. We understand the importance of working towards reconciliation with the original caretakers of this land. At Metrolinx, we will conduct business in a manner that is built on a foundation of trust, respect and collaboration.