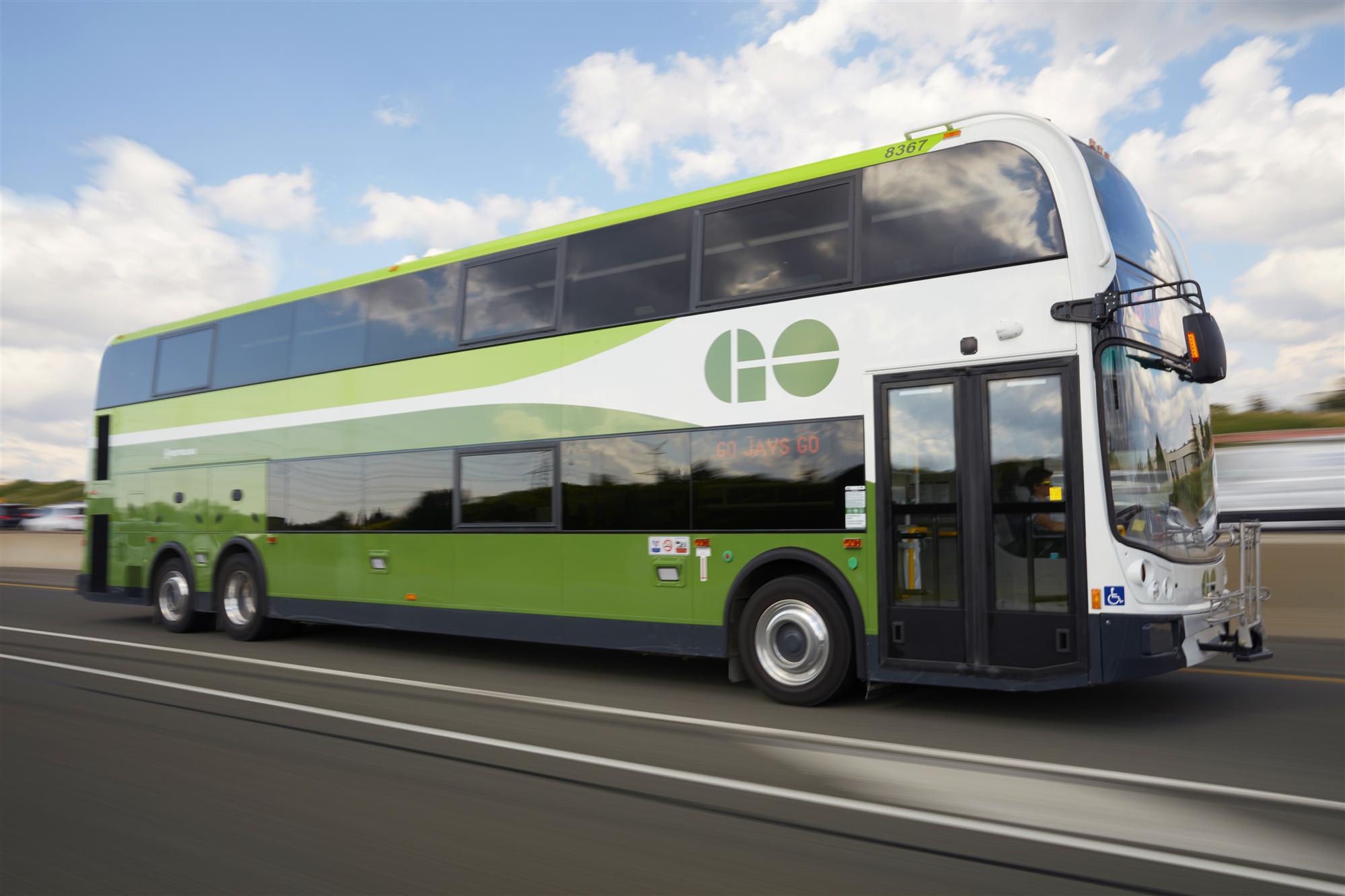 310T Mechanics and Apprentices Wanted
Get your career in gear
Bring your skills on the GO
Metrolinx is connecting communities across the Greater Golden Horseshoe. Metrolinx operates GO Transit and UP Express, as well as the PRESTO fare payment system. We are also building new and improved rapid transit, including GO Expansion, Light Rail Transit routes, and major expansions to Toronto's subway system, to get people where they need to go, better, faster and easier. Metrolinx is an agency of the Government of Ontario.
At Metrolinx, equity, diversity and inclusion are essential to living our values of serving with passion, thinking forward and playing as a team.
Our Bus Fleet Maintenance Office is seeking Coach Technicians and 310T Mechanics on contract and on permanent basis to diagnose, repair and inspect buses. Coach Technicians and 310T Mechanics must be flexible to work in either of our A facilities including Streetsville and Oshawa Bus Garages.
Are you someone who likes to take things apart, work with you hands and want to work with & learn from the best in the business? Check out our Mechanic Apprentice Program which can help you start you career with Metrolinx.
Hear from our Bus Fleet Maintenance team
Supervisor, Bus Fleet Maintenance
"I started at Metrolinx in October 2006 on the overnight shift. I have found the jobs that I have been tasked with both challenging and rewarding. I wish I had come to the corporation earlier in my career. My co-workers and staff that I have supervised have always been a pleasure to work with.
On the monetary side I have always been pleased with my pay structure as I have been compensated in a competitive manner within the transit industry. I would not hesitate to recommend pursuing a career at Metrolinx as I have found through my years it's a fair corporation to work at that truly cares about its employees."
1. Premium Compensation and Benefits
• Competitive rates plus applicable shift premiums
• Defined benefit pension plan with Ontario Municipal Employee Retirement Savings (OMERS)
• Employer-paid health, dental, vision, and hearing benefits
• Life Insurance, Short Term Sickness Plan, Long Term Disability
• Parental Top-up Plans, Employee Family Assistance Program, Childcare Partnership
• Yearly tool allowance with full equipment training
2. Modern facilities
• Spacious facilities featuring a safe, clean, and well-lit work environment
• Large and open individual working space with on-site parts service and equipment room
• 33 in-ground and 36 mobile wheel lift hoists, with dual-speed wash bays in two leading facilities
• One-stop shop for repairs, maintenance, fuelling, and cleaning
3. Flexible and Inclusive Environment
• A wide variety of 8 and 10-hour day, afternoon, and night shifts
• Numerous garage locations with two leading facilities in Mississauga and Oshawa
• An equitable and inclusive unionized environment with a great work-life balance
If you're looking for a fulfilling career that will not only enhance your life, but that will also benefit your community, it's time you consider the possibilities at Metrolinx.