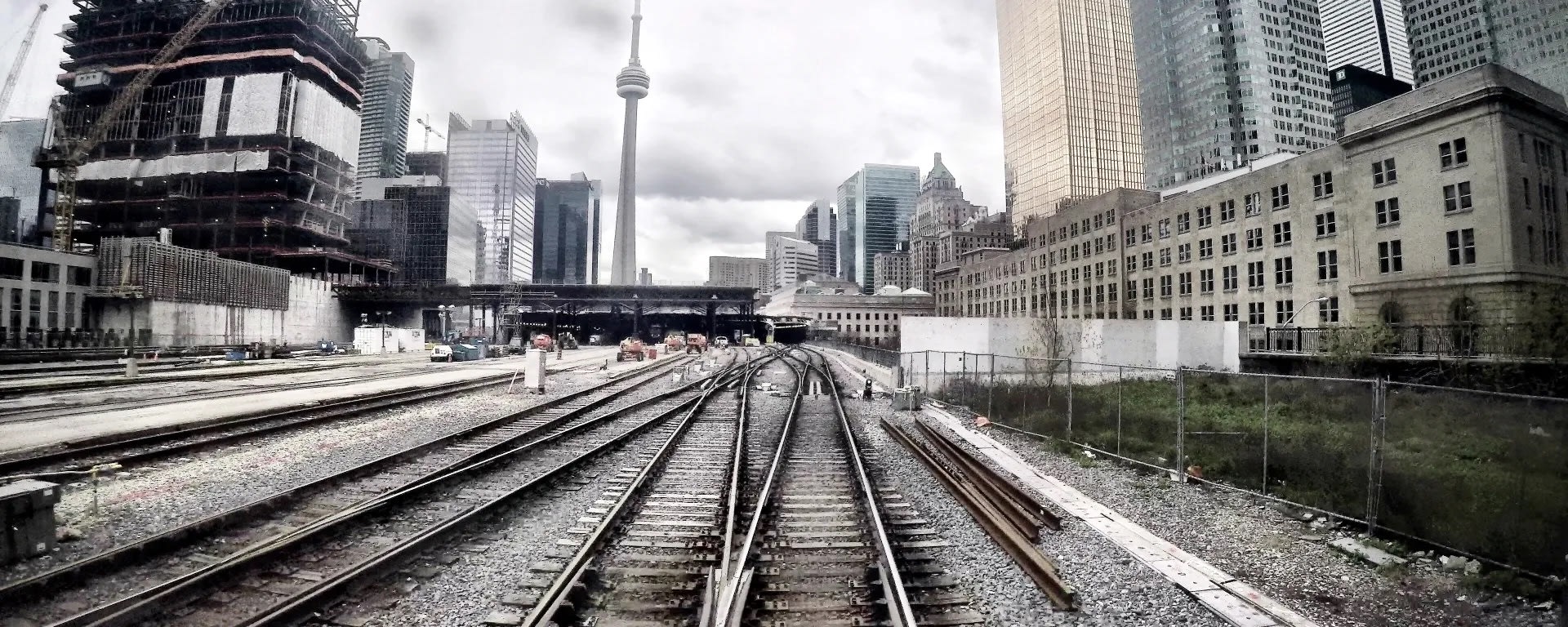 Partnership Case Studies
Metrolinx works with your business to custom-build lasting partnerships across GO Transit, UP Express, and PRESTO by using the right promotions, activations and events to reach your audience. 
Together, we will make a positive impact on transit users, your customers and deliver an enhanced experience and creative excellence. 
Contact us about partnering with Metrolinx at partnerships@metrolinx.com
If you have any questions or an innovative partnership proposal for Metrolinx, please do not hesitate to contact us.
Partner with us
Metrolinx is seeking partnerships with the potential to enhance our customers' experience and provide additional value to our organization. We believe good partnerships build brands, showcase products and services, recognize communities, engage stakeholders, and deliver results. For Metrolinx, partnerhips are a strategic opportunity to leverage our considerable assets, both to drive revenue and create new business opportunities in the region.
We welcome proposals for sponsorship opportunities with Metrolinx, including any of our operating divisions and programs (GO Transit, UP Express, PRESTO, and Eglinton Crosstown). Learn about our valuable customer base and contact us at partnerships@metrolinx.com to make a request. For further consideration, read our Partnership Policy.
Metrolinx Partnership And Sponsorship Opportunities
PRESTO Payment & Related Marketing Partnerships
Metrolinx Station Naming Rights Opportunity - Partner Benefits and Overview
Metrolinx Station Naming Rights Opportunity - Appendix A
A remarkable partnership was formed with an ambitious goal in mind: to provide seamless and convenient access to parcel services for customers at Purolator Mobile Quick Stop trucks stationed across select GO stations. This innovative collaboration aimed to enhance accessibility through the installation of parcel lockers and containers, as well as drop-off kiosks at select stations, catering to both commuters and the surrounding community.
The core idea behind this partnership was to leverage the media assets of GO and its transportation network to promote Purolator services. To execute this vision, commuters and passersby were greeted with eye-catching bus and train wraps showcasing the convenience and efficiency of the Purolator Mobile Quick Stop service. The integration of social media channels allowed for broader engagement, enabling the partnership to connect with a vast online audience and inform them about this innovative solution.
Further enhancing the customer experience, captivating tunnel murals were created to highlight the convenience and ease of utilizing the parcel pick-up and drop-off services at GO stations. These vibrant visuals not only added a touch of creativity to the commuting experience but also served as a constant reminder of the availability of Purolator Mobile Quick Stop trucks.
As the holiday season approached, the brand partnership seized the opportunity to create a memorable moment for customers. A unique initiative was launched: a co-branded collaboration between PRESTO and Purolator, providing commuters with limited edition, pre-loaded Christmas-themed PRESTO cards as promotional giveaways. This festive gesture not only celebrated the spirit of the season but also served as a delightful token of appreciation for customers who embraced the new service.
This brand partnership between Purolator and GO not only aimed to simplify parcel logistics but also to enhance the overall commuting experience for individuals and communities. By leveraging GO's media assets and the exciting co-branded PRESTO cards, the partnership successfully conveyed the convenience and accessibility of the Purolator Mobile Quick Stop service. Together, they created an innovative solution that improved the lives of commuters and the surrounding community, setting a new standard for seamless parcel pick-up and drop-off services.
---
Discover the power of collaboration as Durham College and GO Transit join forces in an unprecedented naming rights partnership. As pillars of the community, this partnership represents a shared commitment to connecting the people of Oshawa.
Both esteemed institutions, deeply rooted in the Oshawa community, have come together to strengthen the city's connectivity. As a committed educational institution, Durham College is dedicated to empowering students, while GO Transit serves as a vital transit hub for the community.
On October 4, 2022, the unveiling of Durham College Oshawa GO marked the beginning of a 10-year station naming agreement.  The station's signage, as well as the entire GO Transit network, has been updated to proudly reflect this momentous change.
Strategically designed, this partnership offers outstanding branding opportunities, captivating advertisements, and engaging activations at the bustling transit hub. Commuters and visitors alike will be immersed in the prominent presence of Durham College, solidifying their commitment to education, community, and seamless transportation.
Experience the fusion of education and transportation, fostering connectivity and enhancing the vibrant spirit of the Oshawa community. Durham College and GO Transit—empowering growth together.
---
Unlock seamless transit with Amex! Metrolinx and Amex forged an exclusive partnership, launching a captivating marketing campaign to promote the launch of contactless payment options on GO and UP Express. With credit card exclusivity and payment parity, the campaign ran from October to January, captivating commuters across the network. Due to its tremendous success, the campaign was extended until May 7, 2023. The goals were crystal clear: raise awareness of Amex as a payment option, drive Amex card acquisition, and encourage cardholders to tap and go. Through strategic messaging and engaging visuals, the campaign showcased the convenience and benefits of using Amex for hassle-free travel. Commuters were enticed to experience the speed and ease of contactless payments, elevating their transit experience. This ground-breaking partnership not only brought Amex to the forefront of commuters' minds but also positioned Metrolinx as a leader in innovative transit solutions. Together, Amex and Metrolinx empowered commuters to embrace the future of transit with every tap.
---
A toast to responsible celebrations! Forty Creek partnered up with MADD Canada to make sure you GO into the new year safely. They sponsored free New Year's Eve service on GO Transit and UP Express, ensuring everyone could enjoy the night responsibly and worry-free.
Eye-catching train wraps, billboards, and digital screens across stations, along with social media and website promotions, spread the messaging across the GTHA. The campaign garnered significant media attention, with outlets like CP24,boom 97.3, and City News sharing the news, resulting in an impressive 29 million impressions. Forty Creek and MADD Canada's partnership successfully drove awareness of the Ontario-based whisky brand while highlighting the importance of responsible drinking. As the clock struck midnight, countless passengers raised their glasses, knowing they made the right choice with GO and UP Express.
Hudson's Bay sought to break the retail marketing mould and generate buzz for their collaboration with The Toronto Raptors and the highly anticipated Hudson's Bay x Toronto Raptors Collection II drop. Our solution? Create a truly immersive experience that connected Hudson's Bay's collection with their target audience: the dynamic 24-40 year old's.
Timing was crucial. We strategically scheduled the event on December 16, aligning it with Hudson's Bay game takeover night at Scotiabank Arena. But we didn't stop there. Leveraging the bustling Lakeshore West line to Union station, we tapped into the energy of Toronto Raptor fans traveling via GO transit, ensuring Hudson's Bay became an integral part of their game night experience.
The execution was nothing short of spectacular. Fans were treated to an unforgettable journey with MC Jedson Tavernier setting the stage while DJ Just Jenneh provided electrifying live entertainment. The icing on the cake? A surprise appearance by none other than Toronto Raptors Superfan Nav Bhatia, igniting the crowd's excitement.
But the fun didn't stop there. During the train ride to Union, fans engaged in spirited trivia games, took on basketball challenges, and eagerly participated in thrilling prize giveaways. And just when they thought the surprises were over, hosts Jedson Tavenier and surprise guest Nav Bhatia led GO Train riders in a celebration parade to Jurassic Park where they were greeted with an epic performance by the Hitmen Drumline, leaving them in awe.
Hudson's Bay and The Toronto Raptors' partnership proved to be a slam dunk, capturing the hearts and attention of fans. By infusing traditional retail marketing with the spirit of the game, we created an immersive and unforgettable experience that showcased Hudson's Bay's collection in a whole new light.
---
Budweiser, GO Transit, UP Express, and the Toronto Blue Jays came together for an unforgettable partnership. To kick off the baseball season responsibly, Budweiser sponsored free transit on GO Transit and UP Express during the Blue Jays' first home game of the season.
The marketing campaign generated a positive customer experience and garnered exceptional media coverage, with a remarkable 20 million media reach and 41 outlets picking up the story. The offer of free transit after 9:00 PM, amplified by strategic marketing assets, created a newsworthy event that resonated with fans and emphasized responsible drinking. The overwhelming positive media sentiment further solidified the impact and significance of this collaboration.
As fans cheered on their beloved team, they also experienced the convenience and enjoyment of free transit, courtesy of Budweiser and their commitment to responsible celebration. This partnership showcased the power of collaboration and highlighted the shared dedication to providing memorable experiences for fans and commuters alike.
---
Indulge in a VIP wine experience with Arterra and Wine Rack! Metrolinx and Arterra collaborated to bring riders an unforgettable journey to wine country. Operating on five Saturdays in September and October 2021, a Wine Rack-wrapped GO bus whisked riders away to Jackson-Triggs and Inniskillin wineries. The curated VIP trip included wine tastings, food pairings, a delectable meal, and a swag bag, creating an exclusive atmosphere. To kick off the adventure, Wine Rack Stores held a contest in August, granting lucky winners a spot on the first trip. The demand was overwhelming as the $99 all-inclusive tickets quickly sold out online. This car-less experience provided safe rides and introduced riders to the diverse selection of boutique wines available at Wine Rack stores. From the moment the VIP bus departed from Union Station to the moment it returned, it was a luxurious journey filled with extraordinary flavours, breathtaking vineyards, and unforgettable memories. Raise a glass to a truly remarkable partnership!
---
Brampton Innovation District GO
In an extraordinary partnership with Metrolinx, the City of Brampton unveiled the new naming rights agreement for Brampton GO Station – renamed Brampton Innovation District GO.
Nestled in the vibrant heart of downtown Brampton and strategically located within the city's flourishing Innovation District, Brampton Innovation District GO aptly reflects its surroundings. This dynamic name change comes as part of a visionary 10-year agreement between Brampton and Metrolinx, granting the city exclusive rights to associate the word "Innovation" with GO stations across the extensive Metrolinx network. This unprecedented privilege extends to GO transit collateral such as maps and schedules, offering Brampton a unique exposure opportunity.
To celebrate this momentous occasion, Brampton unveiled stunning new window signage at the George Street bus loop. This was followed by the installation of permanent signage around the station in early fall, leaving an unforgettable mark not only on Brampton but across the entire GO network and the Brampton Transit system.
This powerful collaboration between the City of Brampton and Metrolinx is set to make widespread changes. By fostering greater awareness of the Brampton Innovation District, we are solidifying Brampton's position as a thriving hub for innovation and technology. This strategic partnership enables Brampton to attract tech sector events and international delegations, establishing itself as a premier destination for cutting-edge industry gatherings. Moreover, Brampton's ability to allure highly skilled tech talent from both Toronto and Waterloo will be further enhanced.
The Brampton Innovation District is a dynamic ecosystem, meticulously designed to support start-up scaling, investment attraction, and talent development. Offering comprehensive resources and support for entrepreneurs and businesses of all sizes and sectors, this District serves as a catalyst for growth. From education, training, and re-skilling initiatives to fostering innovation in technology companies, the Innovation District is committed to empowering the next wave of technological breakthroughs.
Positioned strategically within Canada's Innovation Corridor, Brampton stands at the crossroads of progress. With seamless connectivity provided by the GO train, Brampton is poised to play a leading role in this vibrant corridor, propelling technological advancements to new heights.
Welcome to Brampton Innovation District GO, where innovation thrives, and the future unfolds.