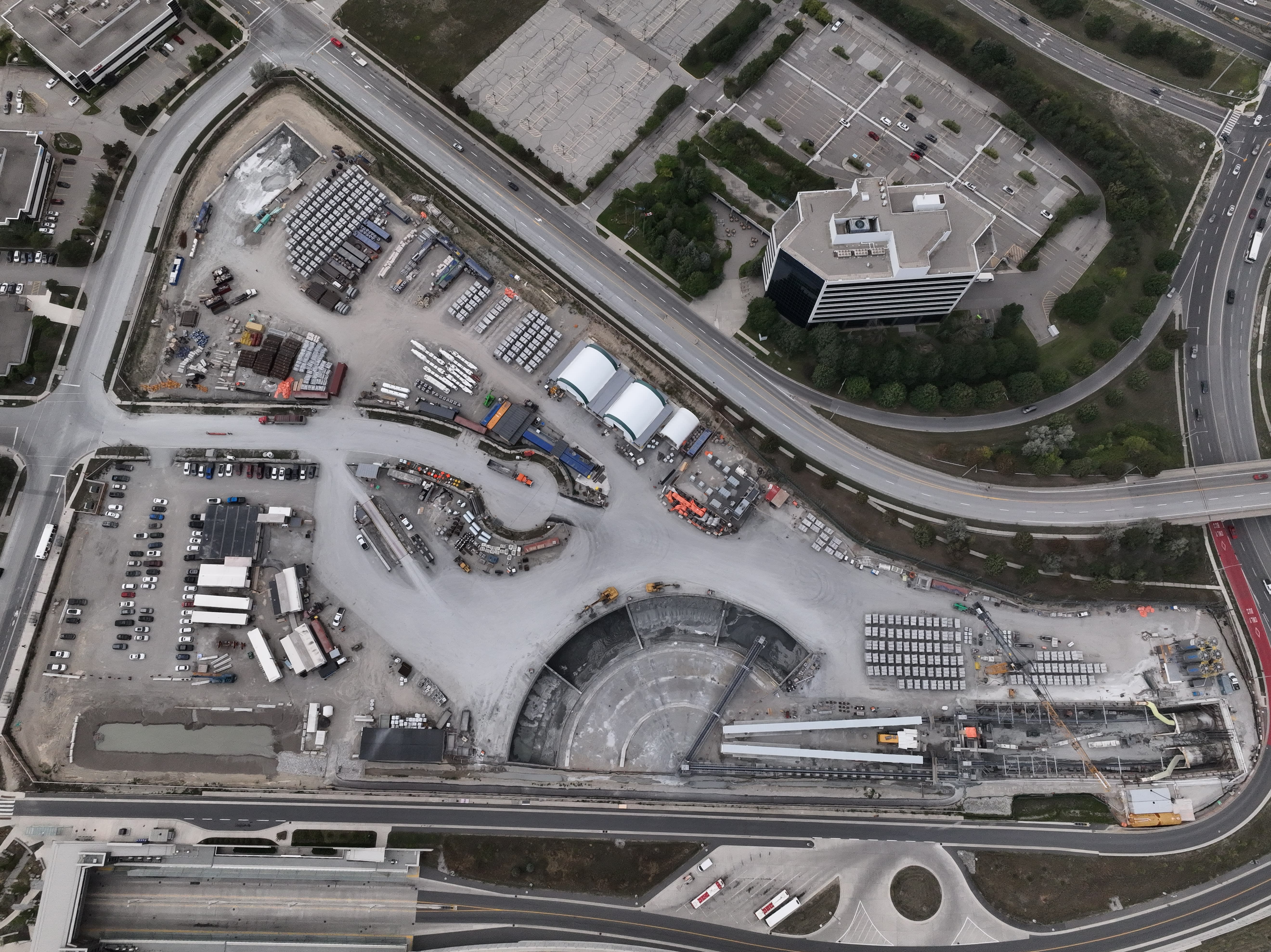 Eglinton Crosstown West Extension
Traffic management plans
Metrolinx has teamed up with partners at the City of Toronto, the TTC, utility companies and other builders to map out traffic changes needed to keep people moving during construction of the Eglinton Crosstown West Extension.
The traffic management plans below provide an overview of significant changes and their anticipated start dates – not all impacts are shown, and some details may change.
Note: these graphics are conceptual representations of the transportation impacts at each intersection. Some elements may vary between phases from what is shown in the graphic, including the location of access points and work zones. Residents will be notified in advance of construction activities.