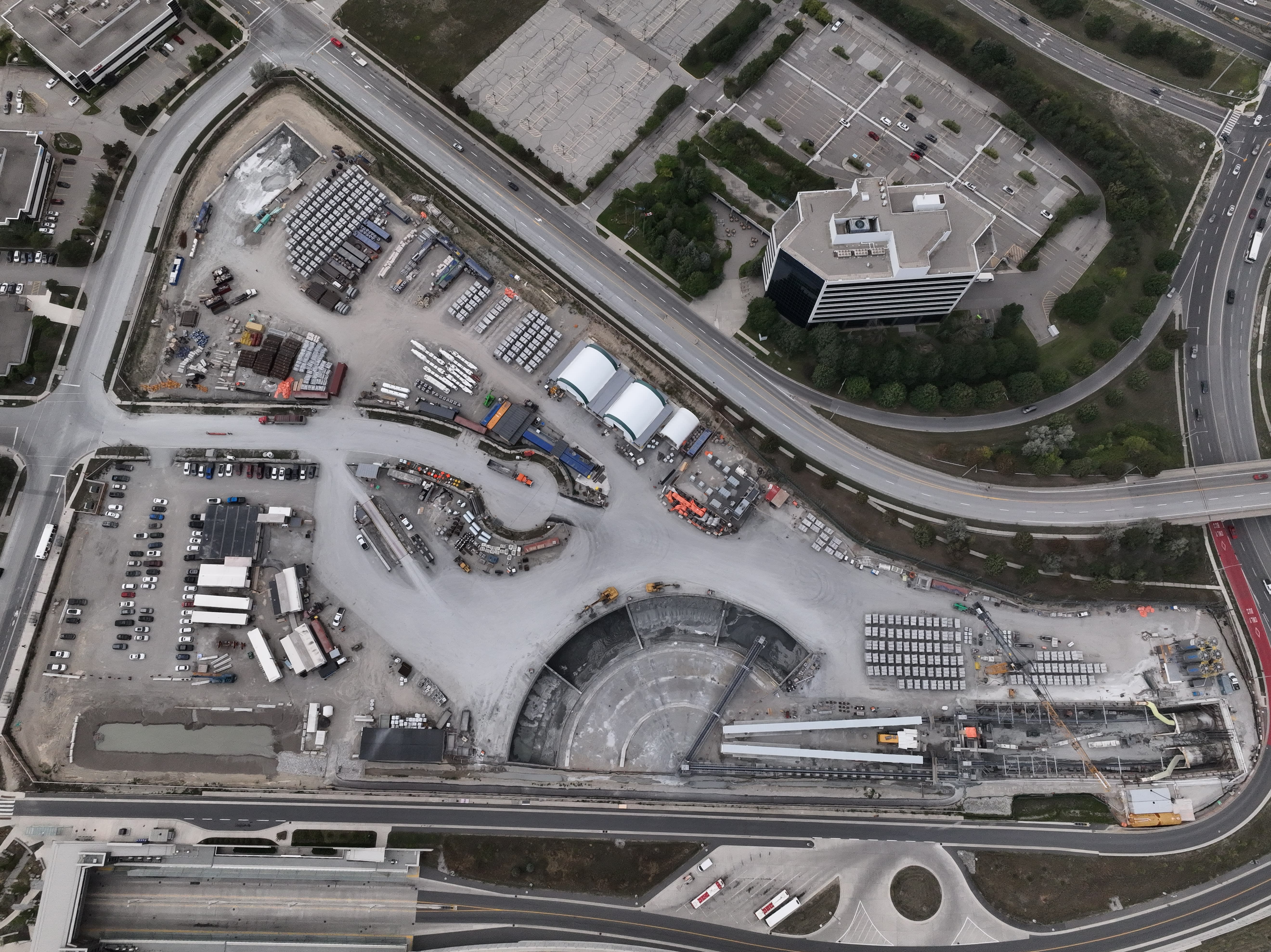 Eglinton Crosstown West Extension
Extraction shaft and portal
Extraction shaft and portal
The extraction shaft, just west of Scarlett Road, is where the tunnel boring machines will be dismantled and removed from the ground after completing the tunnels. The tunnel boring machines began tunnelling from the tunnel launch site at Renforth Drive and Commerce Boulevard. The extraction shaft will be turned into the portal for the trains emerging from the tunnels.
After exiting the tunnels, the Eglinton Crosstown West Extension will continue on an elevated structure that will travel over the Humber River towards Jane Street, before the line transitions back underground to connect to Mount Dennis Station.
Construction for the extraction shaft/portal will begin in winter 2022. The TBMs will finish tunnelling and will be removed in 2024.