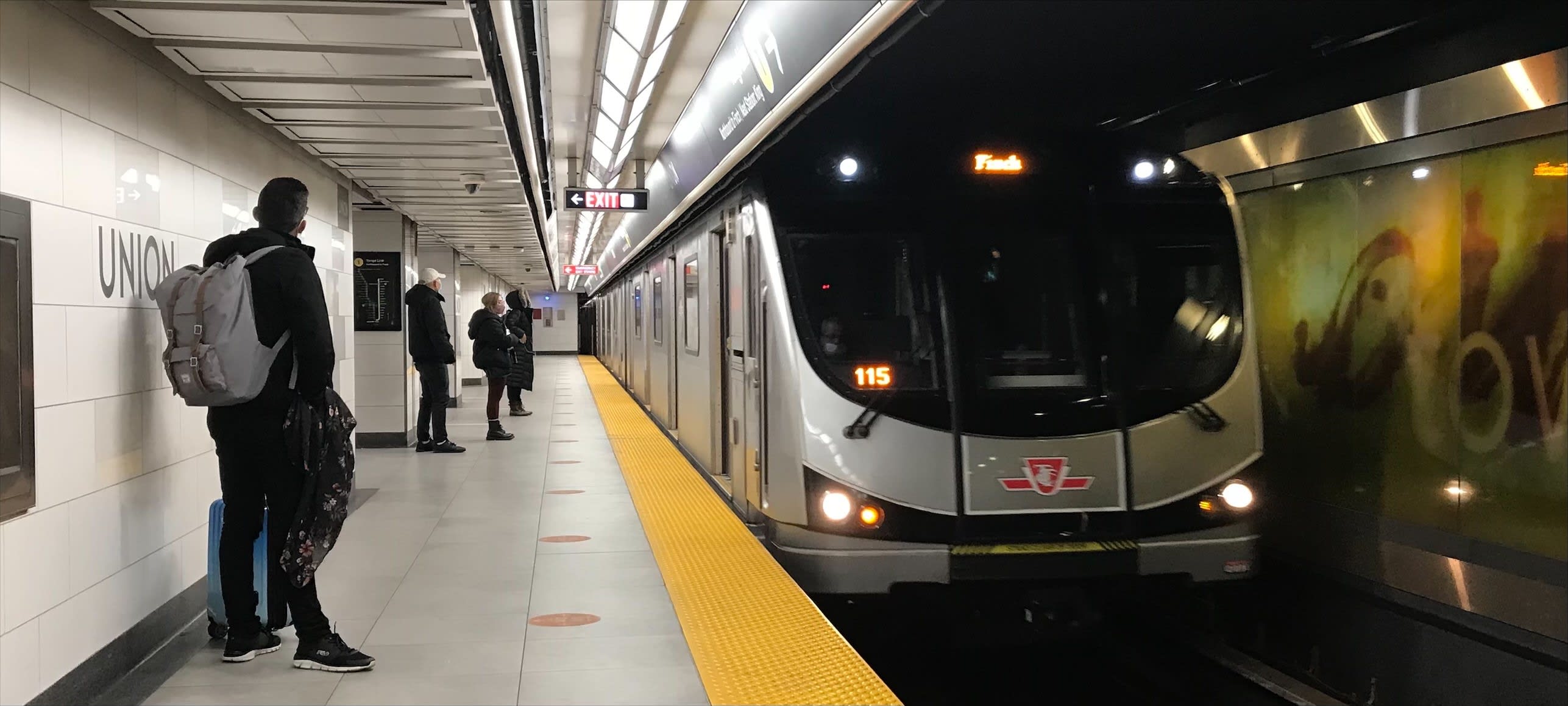 Yonge North Subway Extension
Extending Line 1 subway service nearly 8 km north from Finch Station to Richmond Hill.
Early upgrades at Finch Station
Work is underway on early upgrades to get Finch Station ready for major construction on the Yonge North Subway Extension. These 'early works' will connect the approximately eight-kilometre subway extension to existing TTC Line 1 service.
Much of the work will happen along Hendon Avenue as upgrades are made to the electrical infrastructure that will bring power to the new subway extension.
A map of traffic changes in the area around Finch Station and details about what to expect during construction can be found in the community notice issued by Metrolinx.
Metrolinx will collaborate closely with the City of Toronto and the TTC to keep customers and road users up-to-date on the work taking place and to keep people moving.
Street-level work
Heavy-duty cables that will travel from an existing traction power substation – a building where electricity is converted to a form suitable for providing power to the subway – on Hendon Avenue to Finch Station, will be secured inside a protective casing and installed underground.
A new fire department connection will also be installed near the intersection of Yonge Street and Hendon.
Tail tracks
The 'tail tracks' that support existing Line 1 service provide temporary parking space for subway trains while they're not taking riders to and from their destinations. The changes Metrolinx is making to the tail track area involve extending the waterless sprinkler system from the existing service tracks through the tail tracks, along with new cables and other equipment that will link the future subway extension into the existing communications and support systems.
Electrical rooms
Minor renovations will be made to these areas to accommodate the additional power cables that will travel underground from the traction power substation.
Land Acknowledgement
Metrolinx acknowledges that it operates on lands that have been, and continue to be, home to many Indigenous Peoples including the Anishnabeg, the Haudenosaunee and the Huron-Wendat peoples. We are all Treaty people. Many of us have come here as settlers, as immigrants or involuntarily as part of the trans-Atlantic slave trade, in this generation, or generations past. We acknowledge the historic and continued impacts of colonization and the need to work towards meaningful reconciliation with the original caretakers of this land. We acknowledge that Metrolinx operates on territories and lands covered by many treaties that affirm and value the rights of Indigenous communities, Nations and Peoples. We understand the importance of working towards reconciliation with the original caretakers of this land. At Metrolinx, we will conduct business in a manner that is built on a foundation of trust, respect and collaboration.