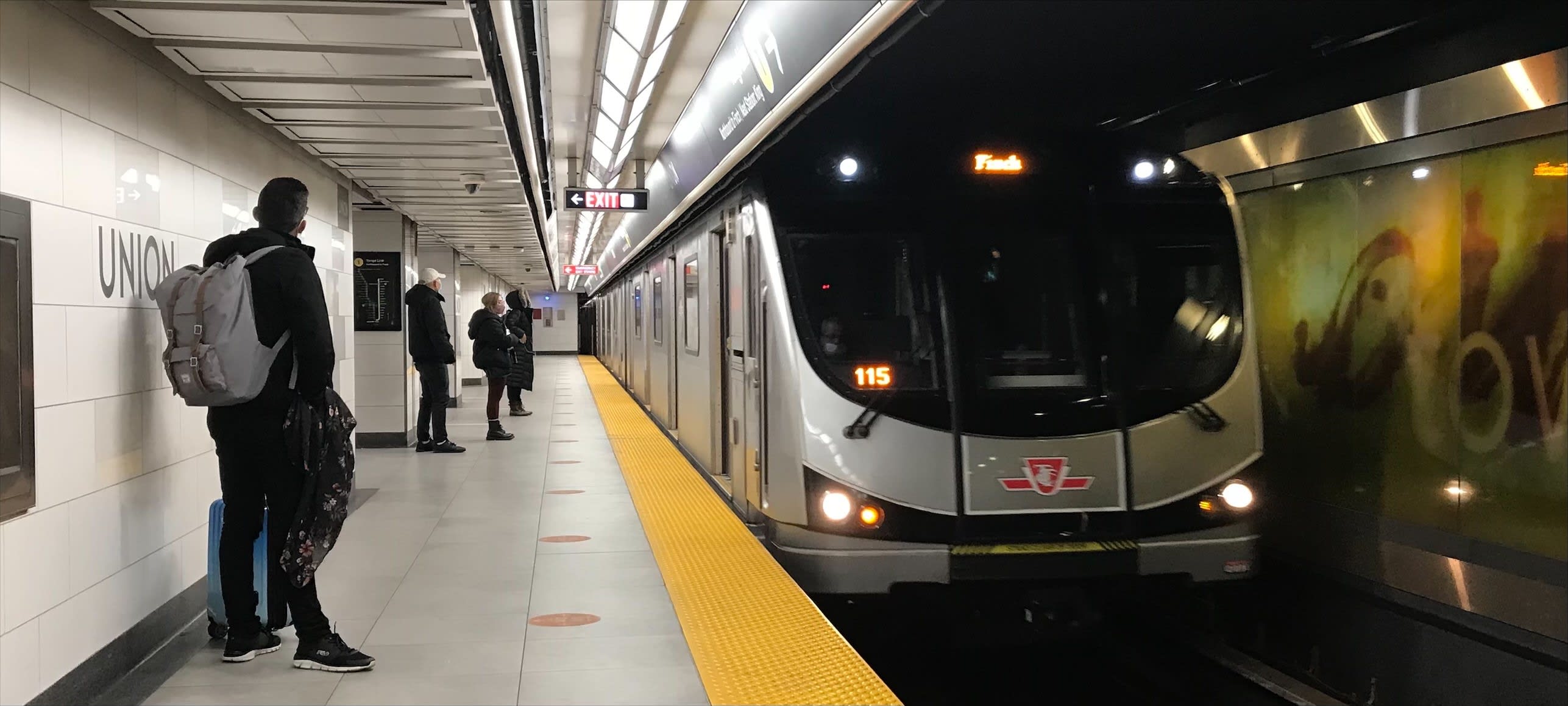 Yonge North Subway Extension
Extending Line 1 subway service nearly 8 km north from Finch Station to Richmond Hill.
Bridge Station
Placed between the Highway 7 and Highway 407 corridors, Bridge Station will be the transit hub in the northern part of the Yonge North Subway Extension. The station will link the two halves of the Richmond Hill Centre/Langstaff Gateway urban growth centre that are divided by the overpasses, barriers and ramps that make up the highway infrastructure. This area is poised to become a bustling centre in York Region, and transit will be critical in keeping people moving as the community grows.
The station will offer fast and simple connections to York Region Transit and regional GO buses that travel on the major roadways in the area, as buses won't have to divert far off their routes in order to connect to the subway. Bridge Station will also provide an easy transfer to the Richmond Hill GO train because it will be connected to the existing Langstaff GO Station.
Station area map
Transferring between buses or trains will be simple and quick for riders because the station is planned to be built on the surface along the existing railway corridor, meaning there will be no need for lengthy descents to underground platforms. This will make it easier for people to transfer to other transit lines to get where they need to go.
The location and design of station buildings, bus terminals and other structures will be confirmed as planning work continues.
You can find a more detailed project footprint in the updated Environmental Project Report Addendum.
Key facts
~35,000 people within walking distance of the station*
8,800 customers will use the station during the busiest travel hour (6,900 getting on and 1,900 getting off the subway)**
36,900 daily transfers to and from buses**
9,000+ jobs in the area*
Transit connections:

Richmond Hill GO train service
Highway 407 GO bus service
York Region Viva bus rapid transit
Local York Region Transit bus service
Future Highway 407 transitway service
* Based on Infrastructure Ontario forecasts for the proposed Bridge Station transit-oriented community. ** Based on Metrolinx business case analysis; does not account for updated Transit-Oriented Communities program forecasts.