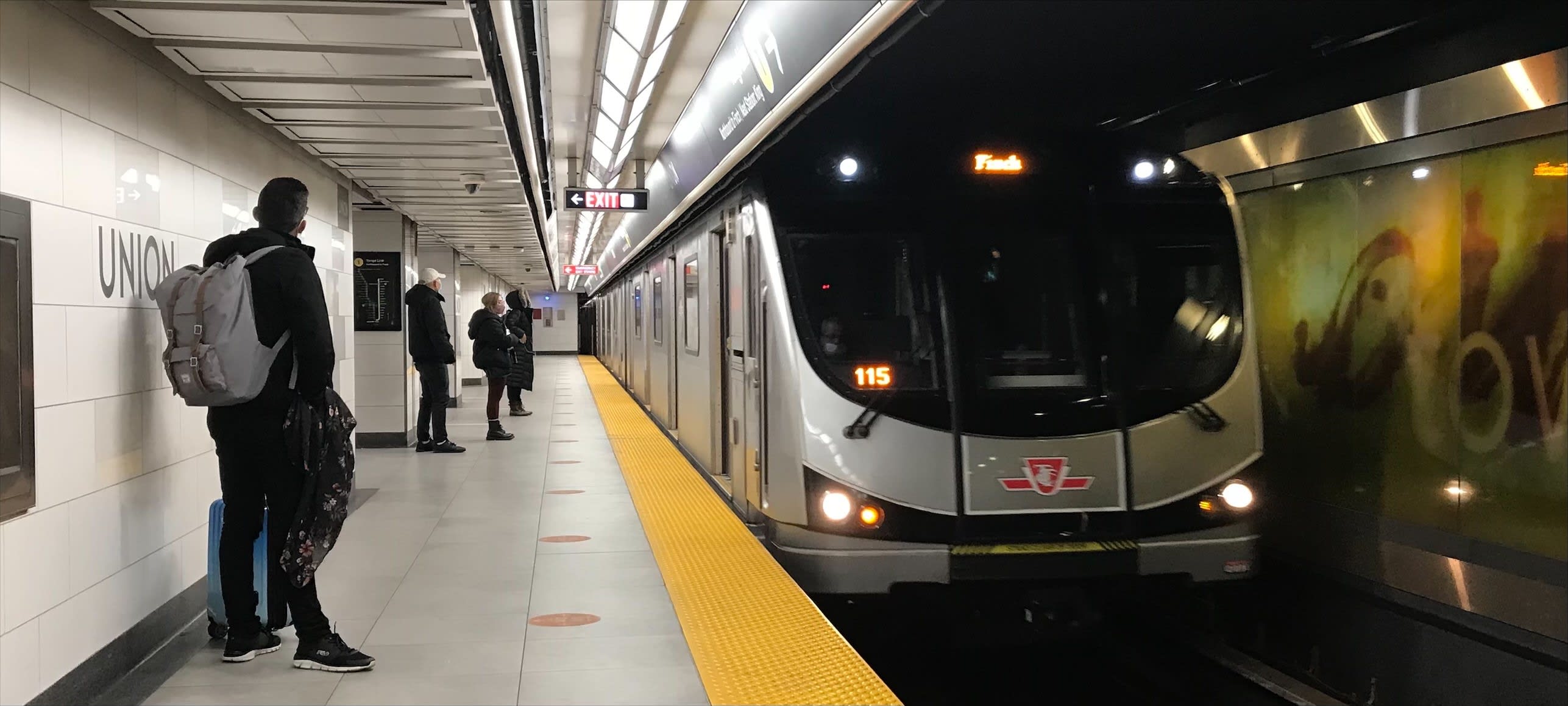 Yonge North Subway Extension
Extending Line 1 subway service nearly 8 km north from Finch Station to Richmond Hill.
Environmental Project Report Addendum
Environmental Project Report Addendum
Published on April 14, 2022
To bring existing environmental studies up to date with changes to the project, Metrolinx prepared an addendum to the previously-completed 2009 Environmental Project Report (EPR) and 2014 EPR Addendum – which includes studying existing environmental conditions and completing an environmental impact assessment.
This report includes a final description of the Yonge North Subway Extension project, and an assessment of environmental impacts, mitigation measures, monitoring activities, potentially required permits and approvals, and other components as outlined in O.Reg 231/08.
Read the full Environmental Project Report Addendum
Read Appendix A - Concept Design Mapping
Read Appendix I - Consultation Record Part 1
Explore each of the environmental assessment topics below and read about how we plan to address impacts.
Key findings
The YNSE Study Area is highly urbanized with limited natural vegetation cover present, associated mainly with the watercourses and parklands.
The Study Area provides limited wildlife habitat with low connectivity to nearby natural features.
The Study Area does not feature any provincially or locally significant wetlands or areas of natural and scientific interest.
The woodlands and valley lands are designated in corresponding official plans as Natural Heritage Systems (NHS), including York Region Official Plan (e.g., Woodland and Greenland System), Richmond Hill Official Plan (e.g., Natural Core and Greenway), City of Markham Official Plan (e.g., Woodland and Greenway 2014) and City of Vaughan Official Plan (e.g., Core Feature).
Species of Special Concern including Common Nighthawk, Eastern Wood-pewee, Peregrine Falcon, Wood Thrush, Northern Map Turtle, Snapping Turtle, and Monarch; and Species at Risk including Barn Swallow, Chimney Swift, Butternut and Bat species may occur.
Fish habitat is limited to three watercourses: East Don River, Pomona Creek and German Mills Creek, with all three watercourses providing habitat for warm, cool and coldwater fish communities. Habitat present includes habitat for migration, spawning, feeding and rearing and is generally non-limiting throughout.
During construction, wildlife disruptions or displacement will be temporary and reduced via appropriate mitigation measures (see Potential Effects & Mitigation Measures).
Following construction completion, disturbed areas will be restored. Any in-water works will comply with the Federal Fisheries Act.
During operations, any wildlife disruptions or displacement during maintenance activities will be reduced via appropriate mitigation measures (see Potential Effects & Mitigation Measures).
Potential effects
Construction phase
Construction Phase Disturbance or displacement of wildlife and reduced habitat connectivity.
Disturbance of migratory birds and/or nests.
Potential introduction and spread of invasive species associated with construction activities.
Removal of/damage to trees and other vegetation.
Potential impacts to fish and/or fish habitat.
Risk of contamination as result of spills (e.g. grease, oils, and/or fuel) from equipment use.
Erosion and sedimentation.
Operational phase
Operations may cause disturbance or displacement of wildlife during vegetation maintenance activities.
Operations may cause soil or water contamination as a result of spills (e.g., grease and/or fuel) from equipment use during maintenance activities.
Mitigation measures
Construction phase
Vegetation removal will be reduced to the greatest extent possible and limited to the construction footprint.
Restricting construction activities during sensitive timing windows for wildlife (e.g., removal of vegetation outside of the breeding bird period).
Tree and vegetation removal compensation will be provided in accordance with the Metrolinx Vegetation Guideline (2020).
A tree removal strategy/Tree Preservation Plan will be developed during detailed design.
Temporarily disturbed vegetated areas will be restored/re-vegetated.
All requirements of the Federal Fisheries Act will be met during all phases of construction.
Erosion and sediment control measures will be implemented to prevent impacts to the natural environment, including aquatic species.
Prior to commencement of activities, species-specific surveys will be completed to confirm Species At Risk habitat and presence, meeting all Species at Risk regulatory requirements.
A Spill Prevention and Response Plan will be developed for construction activities.
Operational phase
Operation maintenance activities will include nest searches and wildlife surveys prior to maintenance work commencing, as required and appropriate measures taken to avoid impacts.
Refueling at least 30 m from any watercourse or any other surface drainage feature.
Read Appendix B - Natural Environment Existing Conditions and Impact Assessment Report