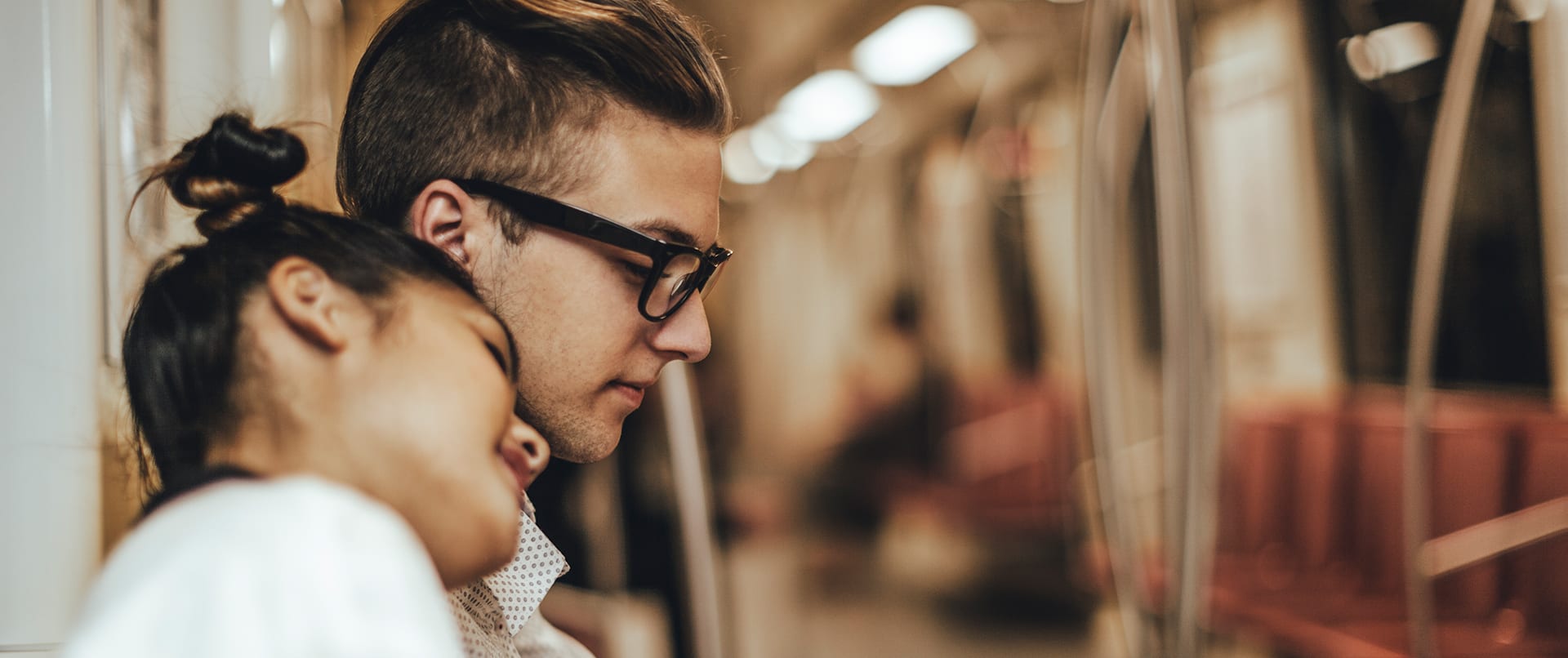 Ontario Line
A new 15.6-km subway line in Toronto that will run from Exhibition Place, through downtown, all the way to the Ontario Science Centre.
Lakeshore East Joint Corridor
Lakeshore East Joint Corridor
In the east segment, Ontario Line trains will run along dedicated tracks in the existing rail corridor Metrolinx already owns, alongside GO and VIA trains. The upgrades Metrolinx is planning for the corridor will keep neighbourhoods quiet while increasing the amount of green space communities can enjoy. 
Protecting and increasing green space
By keeping our work mostly within the existing rail corridor, we're also able to provide additional green space to the community following construction.
Once the Ontario Line is complete, each of the four park spaces in the area – Jimmie Simpson Park, Bruce Mackey Park, McCleary Playground and the Gerrard-Carlaw Parkette – will be larger. In total, there will be nearly 2,600 square metres of added green space lining these parks.
McCleary Playground will be approximately 300 square metres bigger because we are able to build retaining walls within Metrolinx land, closer to the tracks than the current fence. Jimmie Simpson Park will also benefit from this same treatment, with approximately 700 square metres of new green space added.
In Bruce Mackey Park, a small sliver of land extending about two metres beyond the rail corridor at the south end of the park is needed for the new station. This will be more than made up for by the release of additional green space in the northern section of the park, resulting in approximately 1,100 square metres of net new green space.
A property next to the Gerrard-Carlaw Parkette and dog park is needed to support the construction of a new station at the intersection, but once complete, it will be added to the parkette. Though some space from the existing parkette will be needed to accommodate the new station, there will be approximately 500 square metres of extra space in the reconfigured park when the neighbouring land is factored in.
The new green space is possible because new noise and retaining walls will fit almost entirely within the existing GO rail corridor and will be even closer to the tracks than the fence that borders them today. Once the walls are in place, the existing fences will be removed to create more green space the community can access.
Protecting tree cover is also a priority in our planning. While some trees will need to be removed to make room for construction and new infrastructure, we will be doing all we can to maintain or enhance tree cover in the community.
We are working with the city to see how we can help improve all park spaces in the area when we're done with Ontario Line construction. That will include consulting with the community on noise wall materials and surrounding landscaping treatments so we can ensure park spaces stay beautiful and green as we lower noise levels in the area.
Reducing noise and vibration
The Noise and Vibration Report included in the Lakeshore East Joint Corridor Early Works Report found that transparent noise walls installed on both sides of the corridor will make the sound of every passing train the same or lower than it is today at the majority of locations along the joint corridor through Leslieville and Riverside.
The noise walls will be at least five metres high and extend from approximately Eastern Avenue to east of Pape Avenue.
Noise walls are just one part of an integrated plan to address noise and vibration for the Ontario Line, including procuring quiet Ontario Line trains that will run on continuously welded rail with no joints.  
Metrolinx will also explore a number of proven solutions to address or avoid increases in vibration. These could include rubber mats placed under the track structures for GO trains and specialized fasteners for the rails. Exact solutions will be determined once contracts for North civil majors works are awarded and we complete detailed designs for this work.
Hear it for yourself
An online sound demonstration lets users hear existing and predicted noise levels from the rail corridor at specific spots throughout the community, providing an easy comparison between current levels and what can be expected once noise walls are in place and new Ontario Line trains are running alongside expanded GO train services.
Visit OntarioLineSoundStudio.ca to hear the difference.
Engaging with the community
As we advance plans for the Ontario Line and deliver important improvements to the railway corridor to expand GO service, we've been hearing questions from Leslieville and Riverside community members about how we will reduce our construction footprint, lower noise levels and create new green spaces.
Read the open letter for our responses to some of the most talked about topics in the community.
Design options
Metrolinx is committed to working with the community on the look, feel and features of the new walls to ensure that they fit into the neighbourhood. As part of this commitment, our teams have worked with local community groups and members and elected representatives to establish a Joint Corridor Design Excellence Working Group. You can find materials from each session here.
The goal is to create welcoming spaces around the corridor that reflect the community's interests and priorities.
Before creating the working group, community members had a chance to take part in an online consultation to provide feedback on potential approaches for wall materials and nearby landscaping options from September 23 to October 24, 2021. You can see the results of the design survey here.
The feedback gathered through these consultations offers valuable insights as teams advance design work and will continue to inform discussions with city partners and the community.
New rail bridges
New rail bridges at Eastern Avenue, Queen Street, Dundas Street and Logan Avenue will be built to revitalize the neighbourhoods and improve traffic flow.
The bridges, which currently accommodate both GO and VIA Rail services, are located within the shared rail corridor where Ontario Line tracks will also be located.
We are replacing the bridges because they need to line up with the new tracks we are adding to support expanded GO services as well as the existing tracks that will be repositioned to make room for the Ontario Line. Ontario Line-only bridges will be built next to the new GO rail bridges.
Bridges will be replaced in consultation with the city and we will be building them to their current standards, with five metres between the bottom of the bridge and the roadway. By comparison, the Queen Street bridge has a clearance of only 3.9 metres. This means the connecting rail tracks must also be higher. They will be raised by 1.1 metres at Queen, 0.9 metres at Dundas, and 0.6 metres at Logan. Requirements for the bridge at Eastern Avenue are being finalized as part of the SmartTrack program.
While bridge construction will result in temporary traffic and transit impacts, Metrolinx will communicate these impacts early and often through many different communications channels to help people plan their trips in advance.
Replacing these bridges now means they will last for at least another 100 years and will avoid the need for frequent and disruptive repair work on aging infrastructure.
Technical drawings
Joint corridor rollplot
The rollplot is a common engineering document that shows a detailed overhead view of planned infrastructure (tracks, stations, bridges, retaining walls, etc.) and side ("profile") views that show the height of that infrastructure compared to existing ground levels and structures.
Land Acknowledgement
Metrolinx acknowledges that it operates on the traditional territory of Indigenous Peoples including the Anishnabeg, the Haudenosaunee and the Wendat peoples. In particular these lands are covered by 20 Treaties, and we have a responsibility to recognize and value the rights of Indigenous Nations and Peoples and conduct business in a manner that is built on the foundation of trust, respect and collaboration. Metrolinx is committed to building meaningful relationships with Indigenous Peoples, and to working towards meaningful reconciliation with the original caretakers of this land.