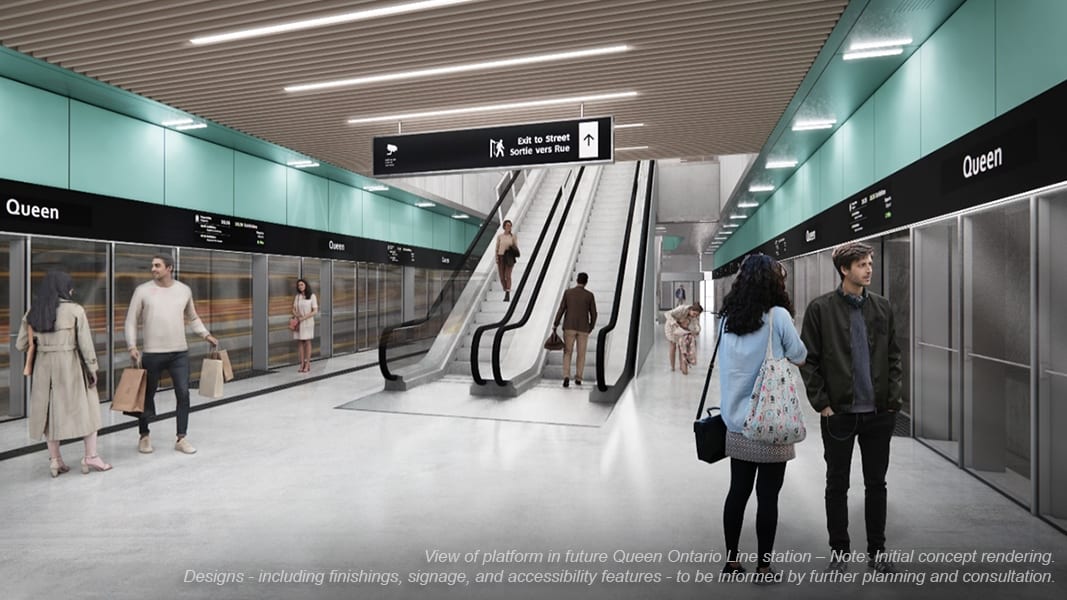 Ontario Line
A new 15.6-km subway line in Toronto that will run from Exhibition Place, through downtown, all the way to the Ontario Science Centre.
Ontario Line - Contact us
Ontario Line - Contact us
We appreciate the time you have taken to learn more about the Ontario Line project and we value your feedback.
Fill out the form below or stop by the Ontario Line community office at 770 Queen St. E, Toronto, ON, M4M 1H4, to connect with us.
Monday, Tuesday, Friday: 9 a.m. to 5 p.m.
Wednesday and Thursday: 10 a.m. to 6 p.m.
Learn more about upcoming events on our Events page.
Project
Ontario Line
Your personal information such as your name, phone, email, and/or address is being collected for the purposes of responding to your comment, suggestion, and/or request. The information collected on this form will be used in accordance with our Terms and Conditions and the Metrolinx Privacy Policy.
If you have any questions, please contact the Manager, Customer Care, 20 Bay Street, Suite 600, Toronto, Ontario M5J 2W3, Telephone (416) 869-3600.