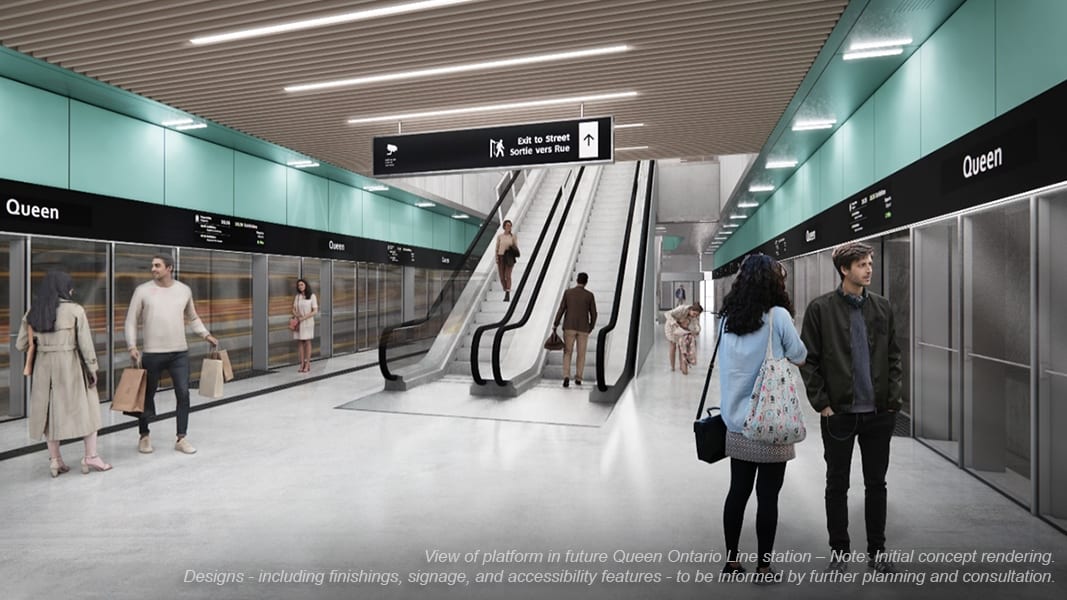 Ontario Line
A new 15.6-km subway line in Toronto that will run from Exhibition Place, through downtown, all the way to the Ontario Science Centre.
Joint Corridor Early Works Report
Potential effects and mitigation measures
Potential effects:
Disturbance or displacement of wildlife.
Removal of/damage to trees, terrestrial vegetation and wildlife habitat, including migratory breeding bird habitat.
Erosion and sedimentation
Mitigation measures:
Identify opportunities to promote pollinator species and habitat in accordance with the Metrolinx Vegetation Guideline (2020) (e.g., this may include planting or seeding native flowering plants in temporarily disturbed areas).
Tree and vegetation removal will be kept to a minimum and limited to within the construction footprint.
Tree and vegetation removal compensation will be provided in accordance with the Metrolinx Vegetation Guideline (2020).
Temporarily disturbed areas will be restored/re-vegetated.
Erosion and sediment control measures will be implemented.
Prior to early works activities, species-specific surveys will be completed to avoid or minimize potential impacts and meet all Species at Risk regulatory requirements.
Tree Protection Zones will be clearly staked prior to construction using barriers in accordance with local by-law requirements.
Land Acknowledgement
Metrolinx acknowledges that it operates on the traditional territory of Indigenous Peoples including the Anishnabeg, the Haudenosaunee and the Wendat peoples. In particular these lands are covered by 20 Treaties, and we have a responsibility to recognize and value the rights of Indigenous Nations and Peoples and conduct business in a manner that is built on the foundation of trust, respect and collaboration. Metrolinx is committed to building meaningful relationships with Indigenous Peoples, and to working towards meaningful reconciliation with the original caretakers of this land.