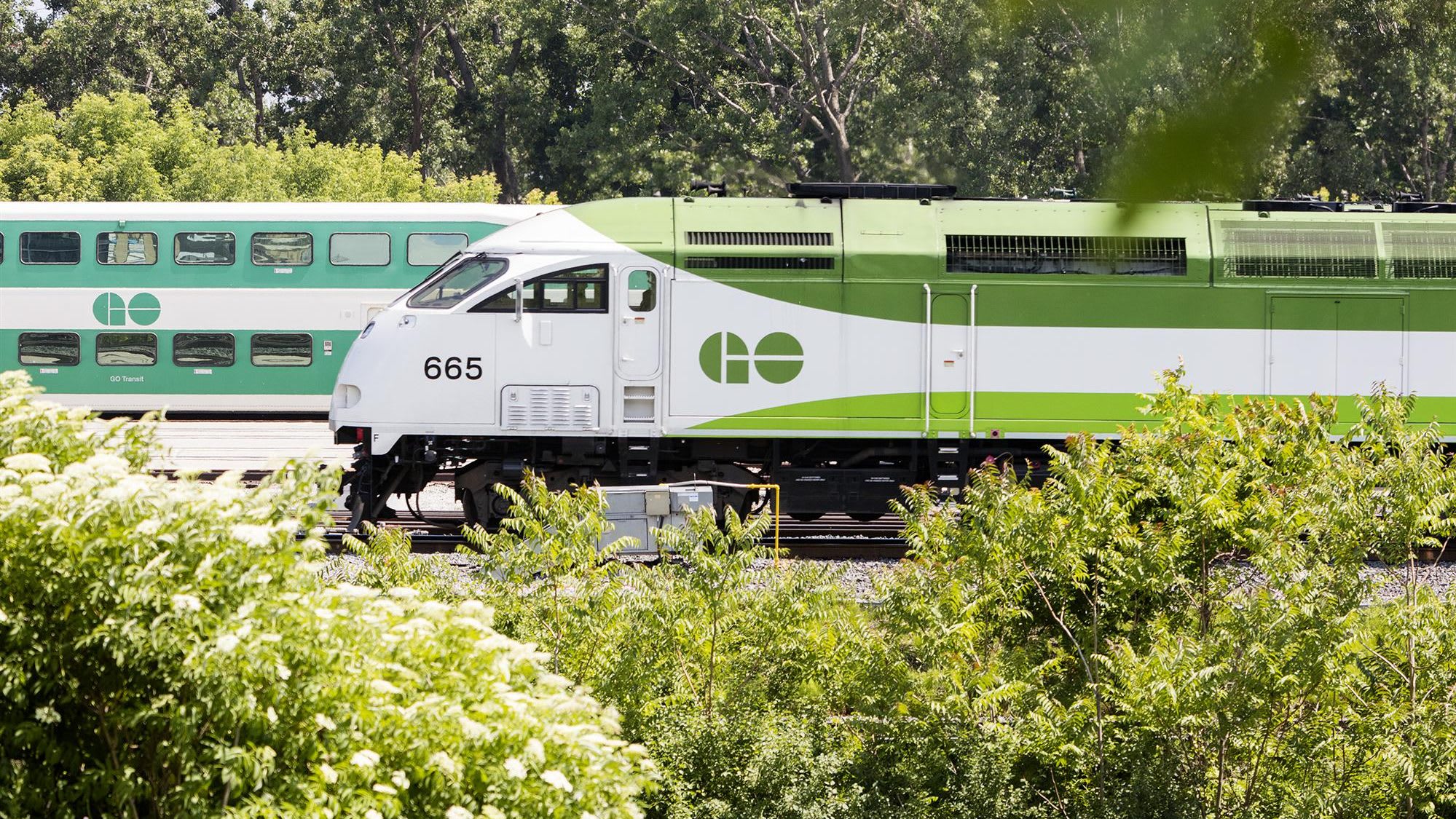 Kitchener Line GO Expansion
Bramalea GO Station
A better Bramalea GO station is coming.
Major improvements are coming to Bramalea GO Station. This allows us to serve even more daily passengers as we introduce all-day, two-way GO train service over the next several years, all while providing a better experience for you. When complete, the improved Bramalea GO station will give you access to more frequent GO service and better station amenities.
Bramalea GO station is an important connection for the City of Brampton and our entire region. Metrolinx is working with our partners in Brampton and Peel Region to ensure Bramalea GO is a convenient transit hub station for you. This means more connections to Brampton Transit and Züm.
Project overview
We are updating station amenities, making it easier to get to the station, enhancing accessibility and community connections, and make platform and track and improvements.
When the project is complete, here's what Bramalea GO customers and community members will be able to take advantage of:
A new station building
A new parking garage with 2059 spaces
A new passenger pick-up and drop-off area
Covered bicycle parking
A new retail space
Enhanced safety features including new emergency call systems and upgraded lighting
Upgraded access to the station from Bramalea Road
Improved bus platforms for GO Transit and Brampton Transit, with a dedicated Züm bus loop
New accessible station building and pedestrian tunnels connecting to the train platforms
Upgraded elevators to platform level
Renovated island (north) platform and side (south) platform, both with new snow-melting systems and extended to accommodate 12-car trains
Canopies over the platforms with shelters
In the news
Access to Bramalea GO Station improving in more ways than one
June 9, 2022
The new bus loop at Bramalea GO Station is now partially open, and the finished project will mean access to the station is improving for everyone. Read on to learn more about the station's increased connectivity, and how this will benefit GO customers. [Read More]
Bramalea GO Transit bus loop on the move again before finding the home it deserves
December 20, 2021
For a place where buses come to a stop, the boarding loop at Bramalea Station sure does a lot of moving around. Here is how shifting the place where passengers get on and off their GO and Brampton Transit buses is actually designed to save time in construction and help riders down the road. It's also a bit of interesting project planning. [Read More]
Have you missed these transit advances? Bramalea GO Station sees huge leaps for Kitchener Line passengers
December 17, 2021
Bramalea GO Station is one of the busiest on the Kitchener Line. It's also a good example of some of the improvements happening as part of the GO Expansion project. While many regular travellers may have been away from the Bramalea facility as the province continues to fight against COVID-19, we thought we'd offer up a photo cheat-sheet on the many changes at this station.
See new images as Metrolinx prepares to open parking garage and station building at Bramalea GO Station
September 2, 2021 The completion of the new parking garage and opening of the station building marks the beginning of the next stage of work in the continuing efforts on the Bramalea GO Station rehabilitation project. Here's how the major additions will improve the customer journey and a rundown of the work that's left to do. [Read More]
Bit by bit and piece by piece - Bramalea GO Station progressing towards completion
December 16, 2020
For the past 28 months, crews have been hard at work to bring major improvements to Bramalea GO station. And as the year draws to a close amid the pandemic, many customers may be missing how far their station has come. Here's what you need to know. [Read More]
Putting the puzzle together at Bramalea GO Station
April 20, 2020
While the finishing touches are being put on the parking structure at Bramalea GO, new construction work is starting that will change the way customers access their trains. Starting April 20, the centre pedestrian tunnel is being closed to complete important upgrades on the west and centre portions of the island platform. [Read More]
Building up Bramalea GO - major expansion milestone brings revamped station one step closer to reality
February 5, 2020
Bramalea GO customers can expect changes to their commute starting February 13, as construction work on new station building, parking structure and platforms moves onto next phase. [Read More]
Subscribe to e-newsletter
Sign-up for updates from Metrolinx
Subscribe for the latest news from Metrolinx. You can unsubscribe at any time.