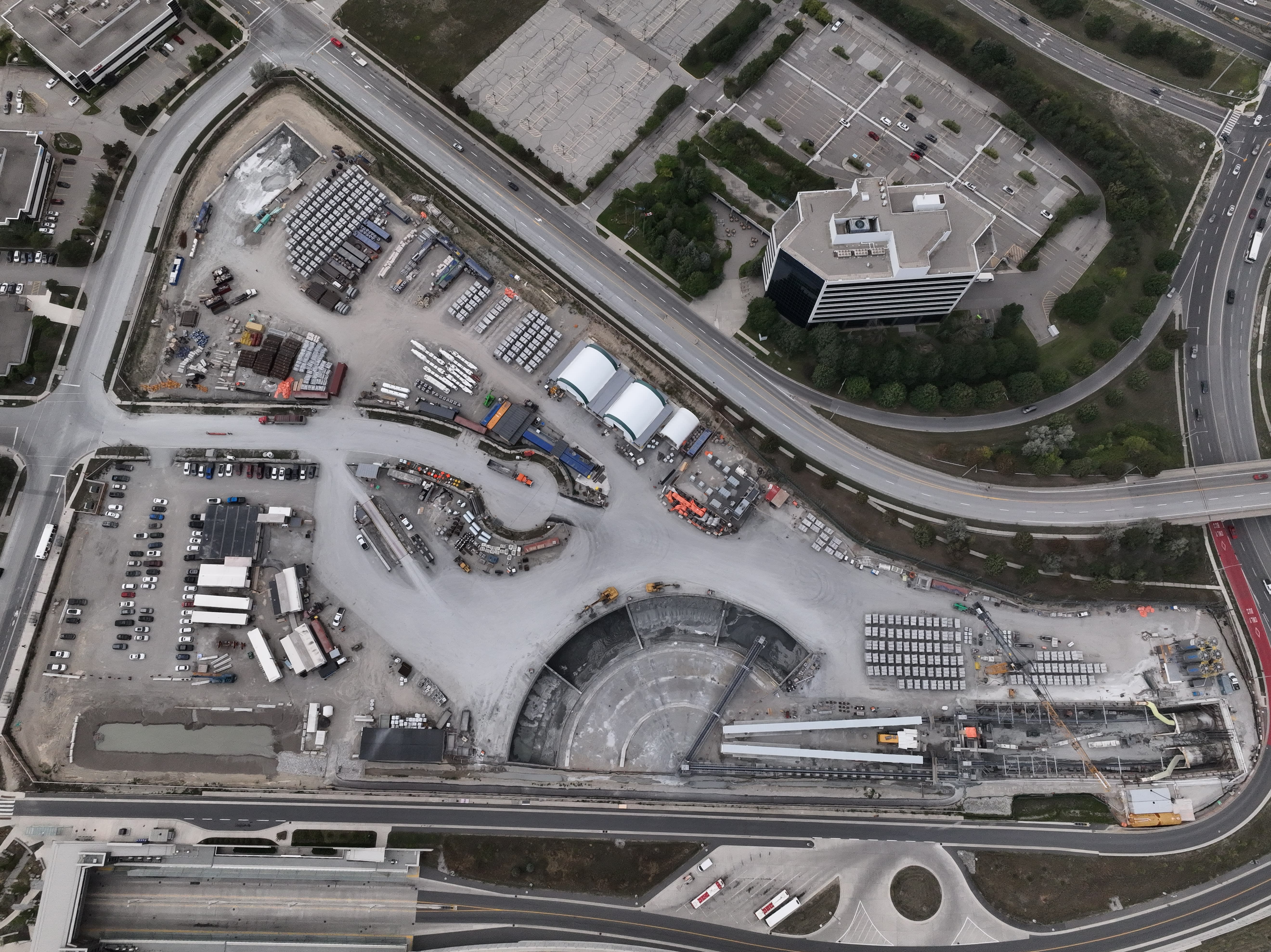 Eglinton Crosstown West Extension
Tunnel launch shaft
The launch shaft is where Rexy and Renny, the two tunnel boring machines (TBMs) digging the Eglinton Crosstown West Extension, began their journey. The site is located near Renforth Drive and Commerce Boulevard.
West End Connectors Construction began work on the launch shaft in 2021, with the first pieces of the TBMs arriving on site late that year.
The launch shaft site will remain an active construction site throughout tunnelling. Tunnelling is expected to be completed by 2024.
Tunnelling started in April 2022, with Renny being the first TBM to start tunnelling and Rexy following in late July. The two TBMs will dig over six kilometres of tunnel before they are extracted just west of Scarlett Road.