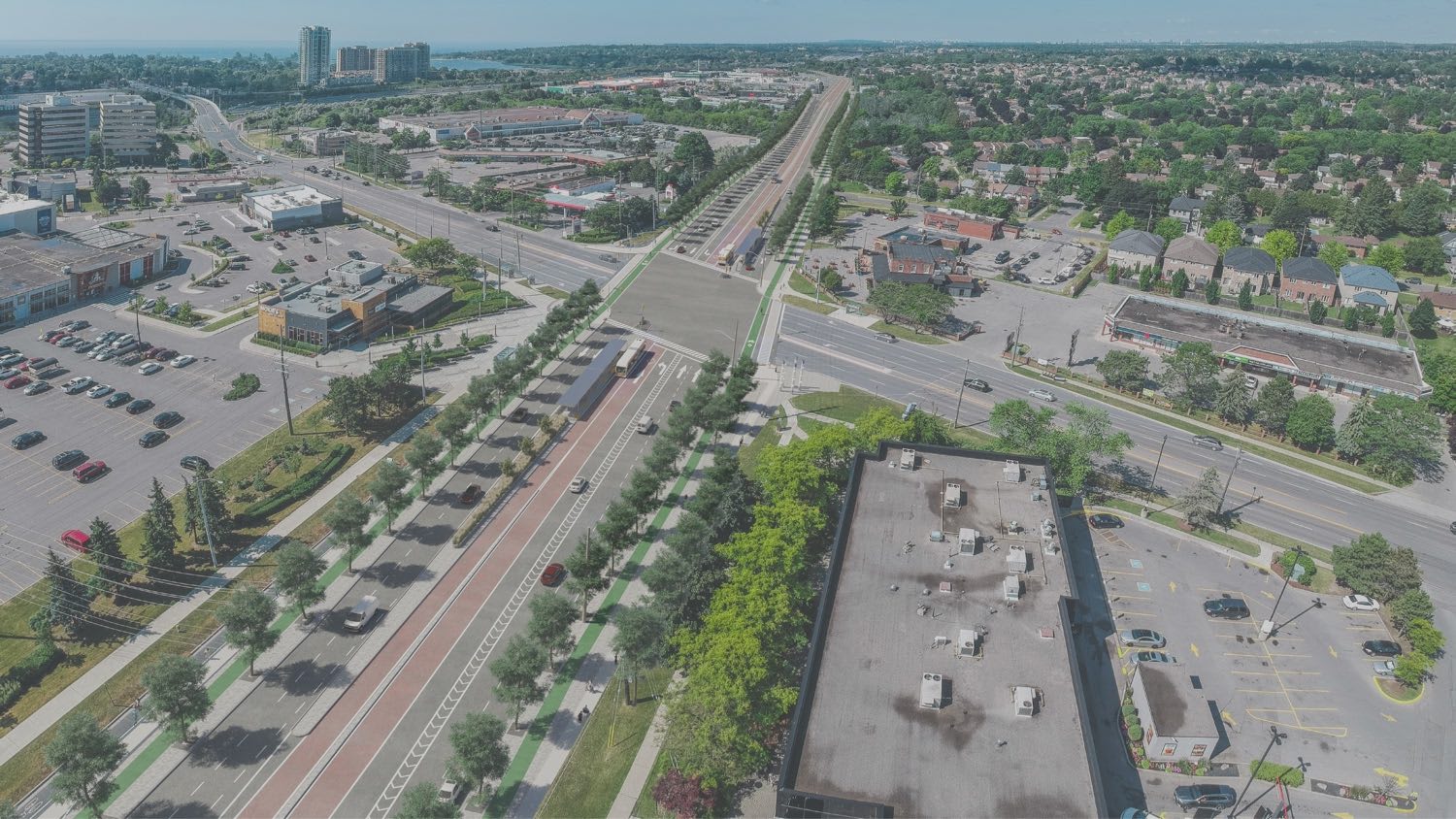 Proposed Durham-Scarborough BRT
Learn about the bus rapid transit Metrolinx proposes be built on Ellesmere Road in Toronto and along Highway 2 in Durham.
Metrolinx is working with Durham Region, Durham Region Transit (DRT), City of Toronto and the Toronto Transit Commission (TTC) on the planning and design of this rapid transit corridor.
With rapid growth in this Region over the past decade, and an expectation for this growth to continue in the future – with approximately 215,000 residents and 66,000 jobs anticipated by 2041 – travel demand along the corridor will continue to increase.
As the population grows, so will traffic and congestion. Bus rapid transit provides an alternative to car use, reducing traffic congestion, as well as greenhouse gas emissions.
Bus rapid transit was identified as the preferred transit technology to link Durham Region and the City of Toronto through the Durham-Scarborough Bus Rapid Transit Initial Business Case (IBC), and was identified in the 2041 Regional Transportation Plan.