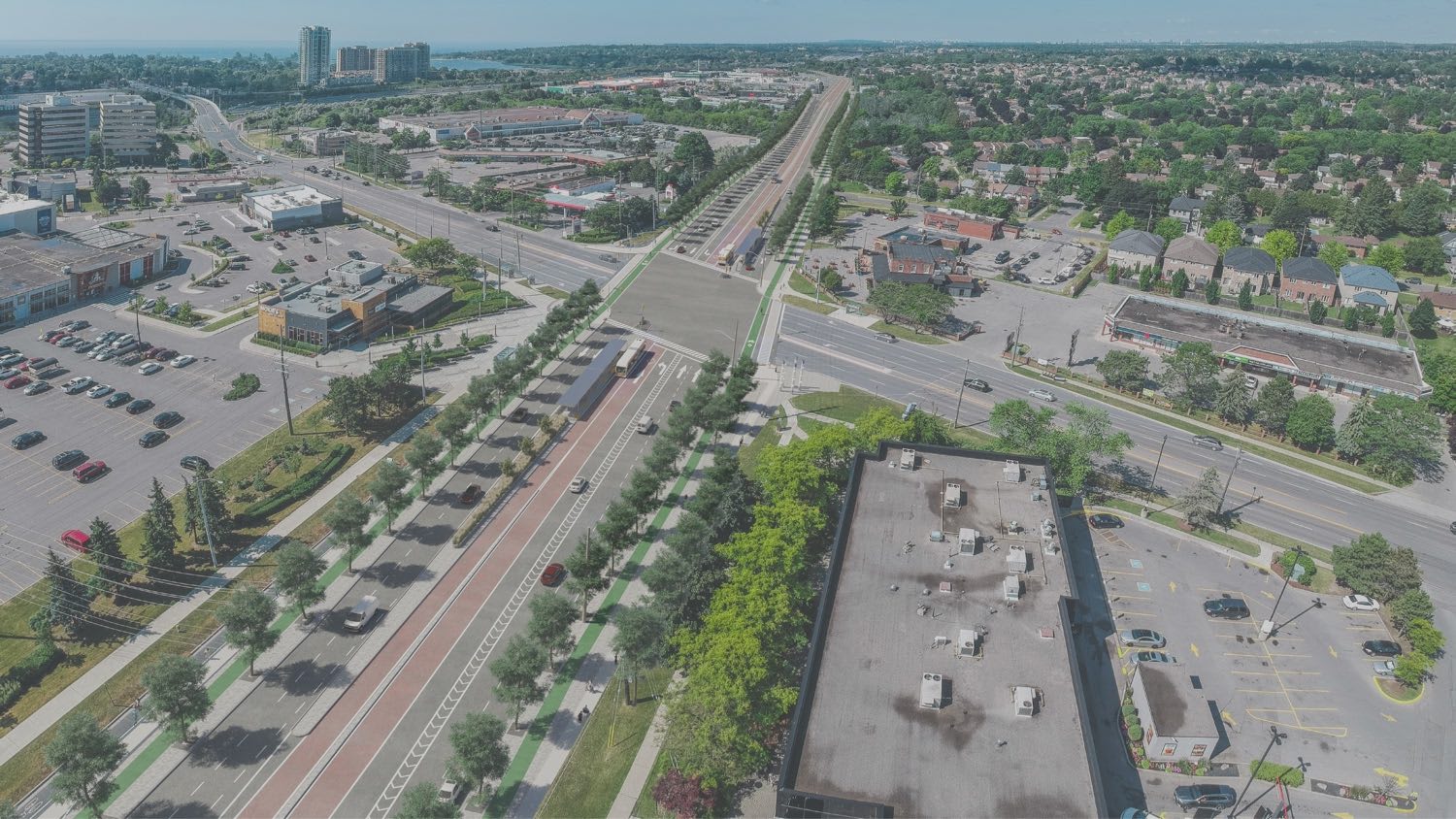 Oshawa preliminary design
City of Oshawa & East Turn Around Preliminary Design
Scroll down to watch a narrated overview of the preliminary design in Oshawa.
Download key documents & resources
The preliminary design can also be viewed on the project's interactive map.
Based on the preliminary preferred design, a new turnaround option is proposed. Dedicated transit infrastructure would extend to Simcoe Street. East of Simcoe Street, buses would run in mixed traffic.
The recommended route for the Durham-Scarborough BRT service is:
Eastbound: King Street » Ritson Road » William Street (layover location)
Westbound: Division Street » King Street » Ritson Street » Bond Street
This turnaround option will be further considered in consultation with Durham Region Transit and the City of Oshawa.
Narrated overview of Oshawa Preliminary Design