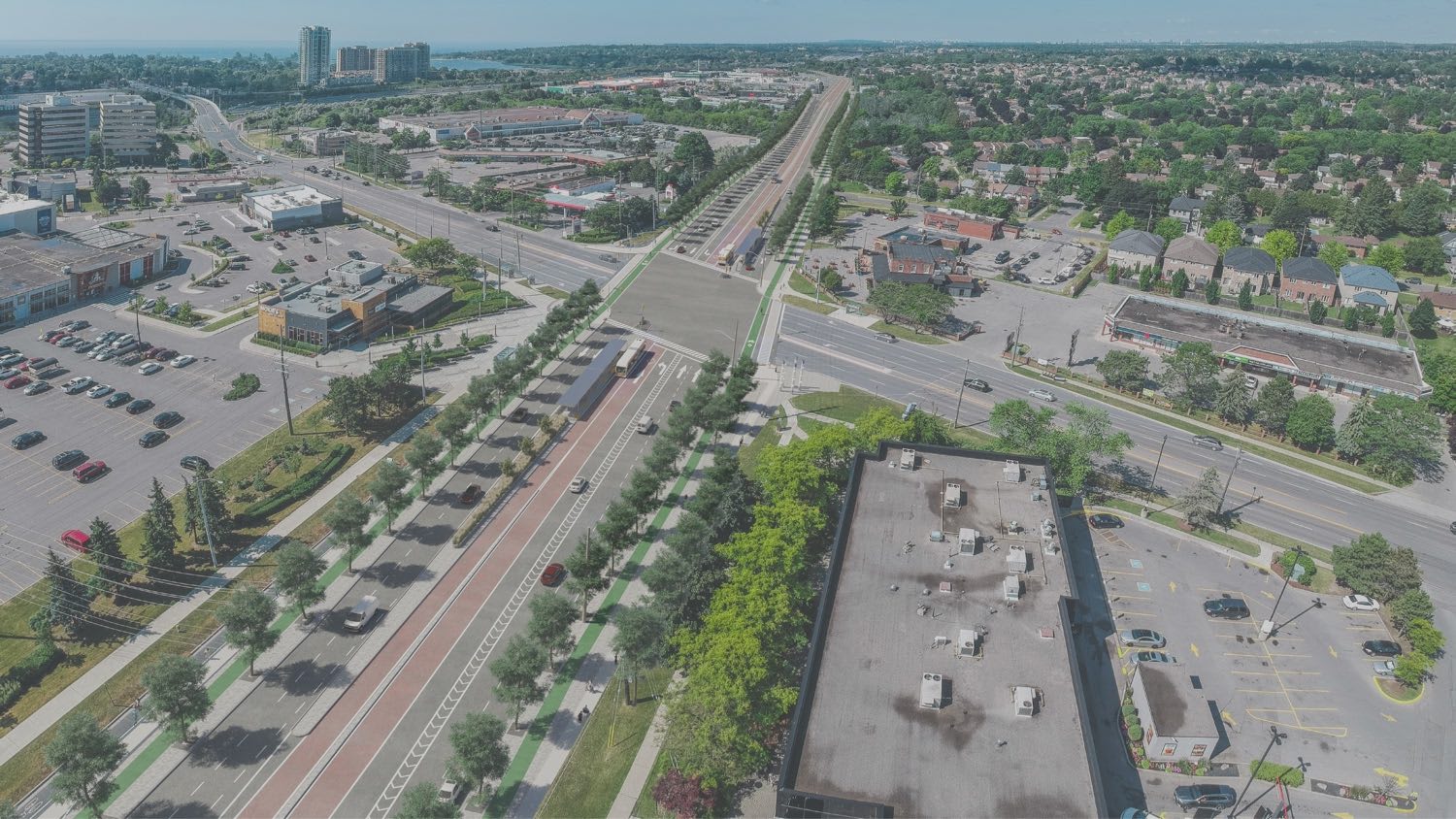 Oshawa preliminary design
City of Oshawa & East Turn Around Preliminary Design
Scroll down to watch a narrated overview of the preliminary design in Oshawa or scroll through the design drawings at your own pace.
Download key documents & resources
• Preliminary design overview: City of Oshawa
• Preliminary renderings: City of Oshawa
The preliminary design can also be viewed on the project's interactive map.
Based on the preliminary preferred design, a new turnaround option is proposed. Dedicated transit infrastructure would extend to Simcoe Street. East of Simcoe Street, buses would run in mixed traffic.
The recommended route for the Durham-Scarborough BRT service is:
Eastbound: King Street » Ritson Road » William Street (layover location)
Westbound: Division Street » King Street » Ritson Street » Bond Street
This turnaround option will be further considered in consultation with Durham Region Transit and the City of Oshawa.
Preliminary Renderings for City of Oshawa
Renderings have been developed to show how the corridor would look in the future with BRT.
Narrated overview of Oshawa Preliminary Design