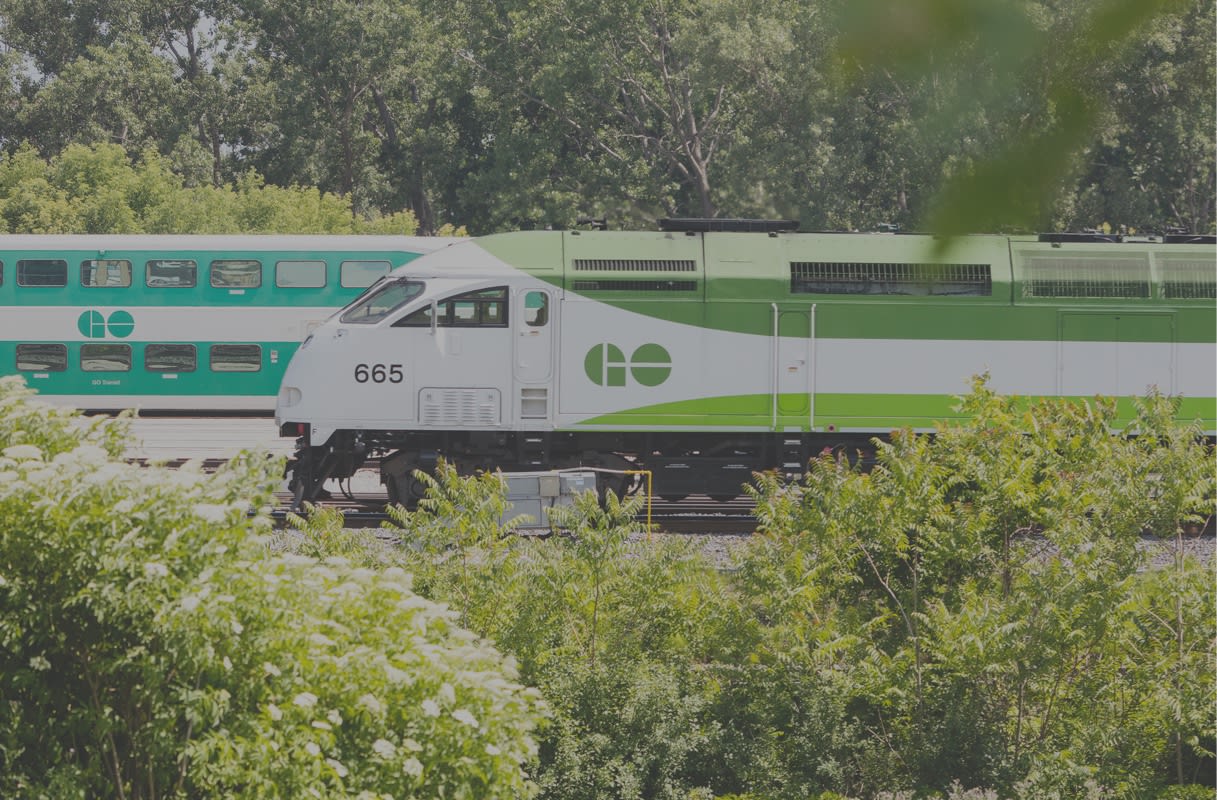 Our Hiring Process
As we invite passionate, dedicated people to be part of the Metrolinx team, we want to ensure the recruitment process is fair, efficient and thorough.
Opportunities
We are currently accepting applications for job opportunities in Toronto and the surrounding region.
The next 10 years will be an exciting time! We're creating a world-class transit network and delivering the largest infrastructure projects in Canadian history, as we continue to grow our well-known brands - GO Transit, UP Express and PRESTO.
If you're looking for a fulfilling career that will not only enhance your life, but that will also benefit your community and others across the region, it's time you consider the possibilities at Metrolinx.
Metrolinx is an agency of the Government of Ontario.
Step 1 – Resume & Application Submission
In order to be considered for a job opportunity at Metrolinx, a formal application and a resumé must be submitted online. Please ensure that your application is submitted before the closing date listed on the posting.
When you apply for a job on our site, your application will be considered only for that specific job. Applicants who are interested in more than one job at Metrolinx are asked to submit a separate application for each position. Résumés are not retained on file for consideration for future opportunities.
However, from time to time, we do post positions as a 'POOL' job posting which allows us the opportunity to collect and review applications for those positions we hire for on an ongoing basis. These 'POOL' postings are clearly identified in the posting. If you apply to a 'POOL' job posting, your application and résumé will be kept on file for a period of up to 12 months.
Metrolinx does not accept résumés via email or in person. If you want to apply for a job at Metrolinx, please make sure you apply for those roles that are currently posted. We are always looking for enthusiastic and skilled professionals who are seeking jobs in Toronto and the surrounding areas, so we encourage all qualified candidates to apply.
We thank all applicants for their interest, however, only candidates under consideration will be contacted directly. Please check your email on a regular basis since the primary way we communicate is through email.
Step 2 – Screening & Shortlisting Candidates
We review each and every résumé that is submitted through our application system. We ensure a fair, equitable and thorough candidate selection process; all applications are screened and shortlisted based on the minimum skills and qualifications outlined in the job posting. Screening includes a review of education, work experiences and additional skills outlined in résumés. Those who best meet the requirements of the role will be considered for skills testing and/or interview.
Step 3 – Testing & Interviews
Depending on what kind of position you're applying for, a formal test or assessment may be required. All testing and assessments have been approved by Human Resources and are specifically designed to evaluate a candidate's job-related proficiency. If you need to complete an assessment or test, you will receive a notification with detailed instructions on how to complete it. Please be aware that you will need to complete the assessment by the deadline communicated in the email to be considered for the job. You may also be invited to participate in one or more interviews as part of the selection process. If you have been selected for an interview, review our Interview Preparation Tips!
Step 4 – Decision Making
The results of your assessment (if applicable), along with your overall application and interview results will be reviewed by Human Resources, the hiring manager, as well as others who participated as the hiring panel, to determine if you're the right fit for the role. Once a decision has been made, Human Resources will update you on the status of your application. If you were not the selected candidate, you are welcome to apply for other positions.
Step 5 – Offer of Employment & Background Check
All offers of employment are subject to successful completion of a background check process which includes education verification, criminal background check, and three employment references, (at least two of which must be from someone you directly reported to). Personal references are not accepted. Some roles may require additional background components to be completed. Human Resources will advise in those scenarios where additional checks may be required.
Step 6 – Onboarding & Welcome
To welcome you to the Metrolinx team, we offer a comprehensive onboarding program to set you up for success. You'll receive more information via email upon acceptance of your offer and prior to your first day of employment.
FAQs
Positions Available at Metrolinx
Metrolinx hires for a range of positions including:
Entry Level to Executive
Full-time and part-time
Corporate and operational
Summer students, co-op and interns
Applying for Jobs
Metrolinx is an equal opportunity employer and committed to a diverse and inclusive workforce. We are also committed to offering reasonable accommodation to job applicants in accordance with applicable human rights legislation. If you require assistance or an accommodation in accordance with human rights legislation at any point during the recruitment process, please contact us at: 416-202-5601 or email hr.recruitment@metrolinx.com.