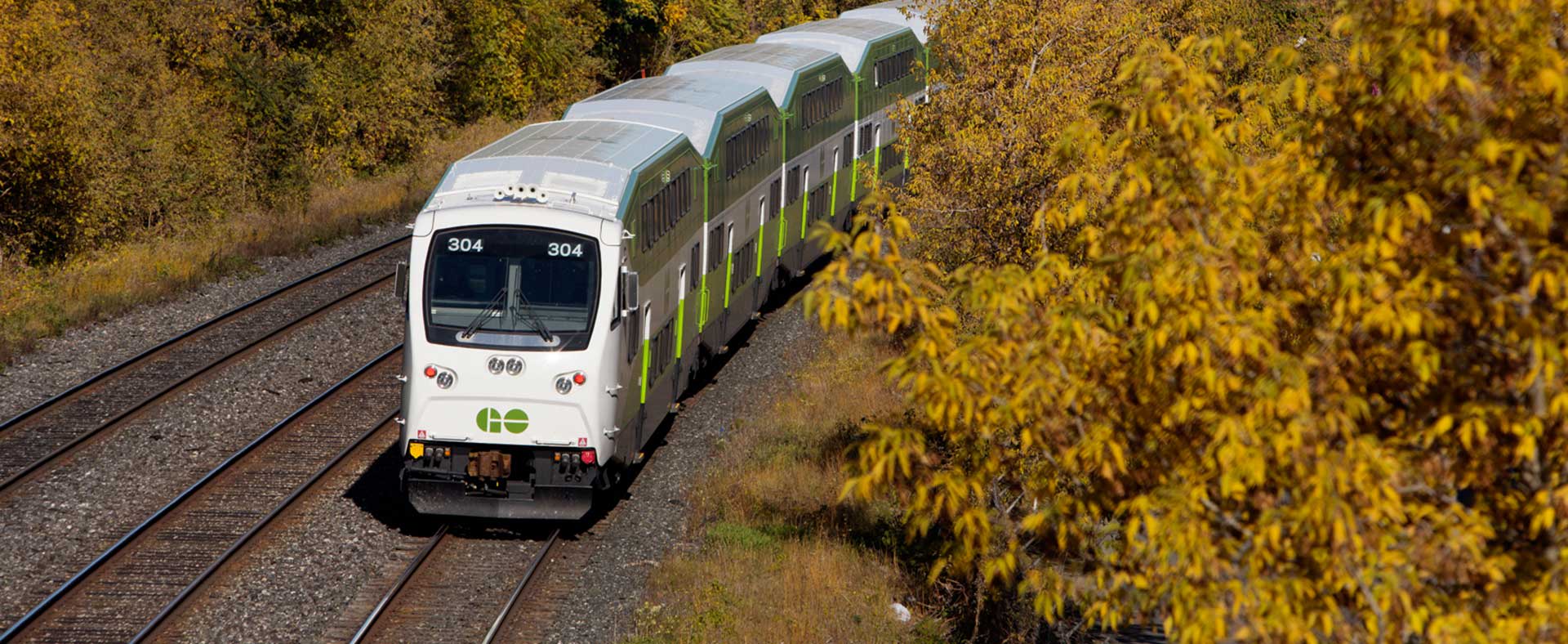 Barrie Line GO Expansion
We're transforming GO Transit to bring more frequent two-way, all-day service to the Barrie Line.
Caledonia GO Station
A brand-new Caledonia GO Station is coming to the Barrie GO Line.
Caledonia GO Station is a brand-new station on the Barrie GO Line, and will be directly integrated with the Eglinton Crosstown LRT and TTC buses. Customers will experience a seamless transition between services, giving them more options for getting around.
Project overview
The station is currently in design, with procurement anticipated for 2023. Features at the new station will include:
New platform for 12-car trains
Heated platform shelters
Bicycle parking for more than 30 bikes
Accessible pedestrian connection to Carnarvan Street
Accessibility enhancements
Direct connection to the Eglinton Crosstown LRT and TTC buses
Accessible pedestrian connection between GO west platform and plaza entrance
Community documents
Review the latest construction notices and community documents.
Connect with us on social
Subscribe to e-newsletter
Sign-up for updates from Metrolinx
Subscribe for the latest news from Metrolinx. You can unsubscribe at any time.