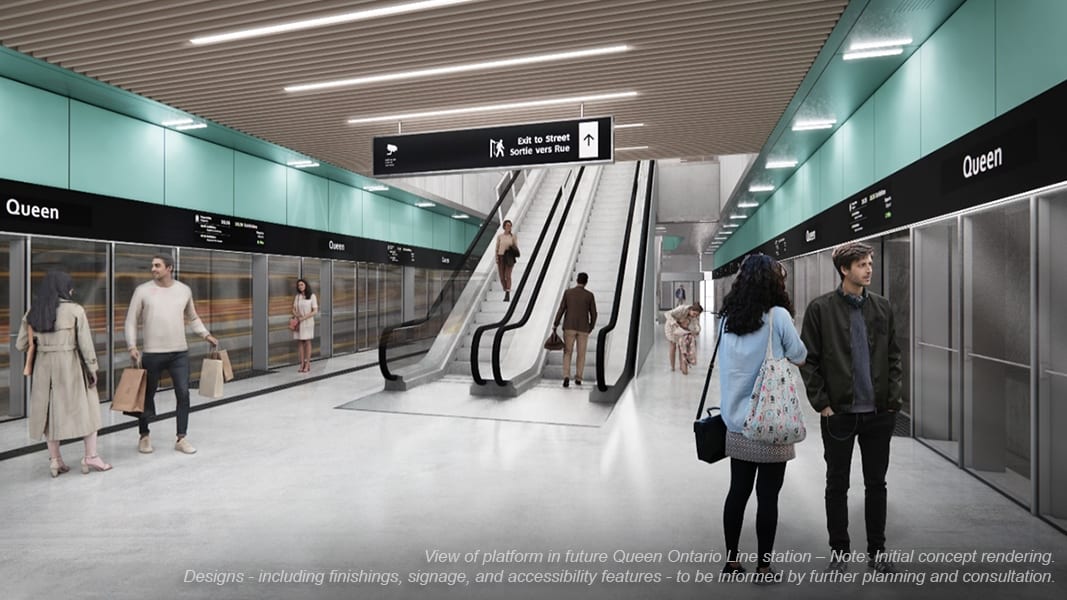 Ontario Line
A new 15.6-km subway line in Toronto that will run from Exhibition Place, through downtown, all the way to the Ontario Science Centre.
Flemingdon Park Station
The Flemingdon Park Station, located on the west side of Don Mills just north of Gateway Boulevard, will be positioned in what is currently a parking lot to reduce community impacts.
This station will help meet the already significant demand for transit in the neighbourhood it serves. An estimated 28,900 daily weekday TTC riders take the 25 Don Mills bus route that serves the Flemingdon Park area.
Map showing Flemingdon Park Station location. View a more detailed project footprint in the Environmental Impact Assessment Report here.
Key facts
9,700 people within walking distance to the station
2,800 customers will use the station during the busiest travel hour (1,700 getting on and 1,100 getting off the Ontario Line)
100 transfers during the busiest travel hour
2,600 jobs in the area
*Forecast for the year 2041
Land Acknowledgement
Metrolinx acknowledges that it operates on the traditional territory of Indigenous Peoples including the Anishnabeg, the Haudenosaunee and the Wendat peoples. In particular these lands are covered by 20 Treaties, and we have a responsibility to recognize and value the rights of Indigenous Nations and Peoples and conduct business in a manner that is built on the foundation of trust, respect and collaboration. Metrolinx is committed to building meaningful relationships with Indigenous Peoples, and to working towards meaningful reconciliation with the original caretakers of this land.