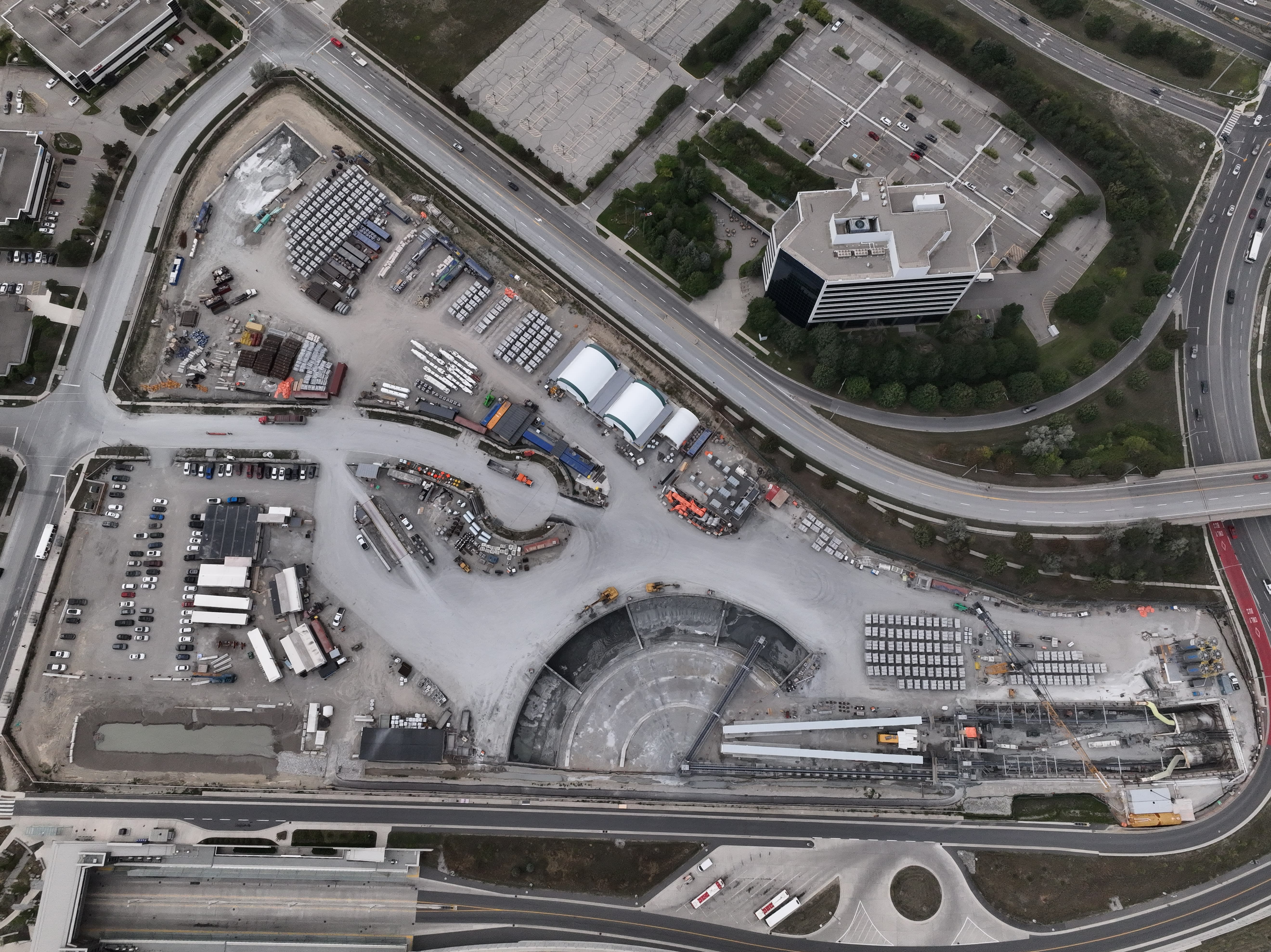 Eglinton Crosstown West Extension
We know you have questions about the Eglinton Crosstown West Extension, and we have answers. Below, you will find answers to the most asked-about topics for this important project.
If you have a question that isn't answered below, please reach out to us at EglintonWest@metrolinx.com so that a member of our team can help you.
Budget and timeline
The capital costs for the Eglinton Crosstown West Extension were estimated at $4.7 billion in the 2019 provincial budget. Costs for the project will be confirmed once we move through procurement, which is now underway.
Metrolinx and Infrastructure Ontario are moving the project forward under the Subway Program, which includes three other rapid transit expansions that will get the region moving — the Ontario Line, the Scarborough Subway Extension and the Yonge North Subway Extension.
The provincial government has committed almost $17 billion toward the Subway Program, as a whole.
In 2021, the federal government announced a $10.4 billion funding commitment to Ontario's four priority subway projects, including the Yonge North Subway Extension.
The projects are being procured and delivered by Infrastructure Ontario and Metrolinx.
Procurement
In May 2021, Metrolinx and Infrastructure Ontario awarded the advance tunnel contract to West End Connectors Construction to design, build and finance the tunnels between Renforth Drive and Scarlett Road. Tunnelling started in April 2022.
Also in April 2022, the Requests for Proposals for two additional advance work packages were released – one for the 1.5-kilometre elevated guideway and another for the 500-metre twin tunnels that will run between east of Jane Street and Mount Dennis. Both contracts are expected to be awarded in early 2023.
Metrolinx is partnering with Infrastructure Ontario to procure most major elements of the project. Updates on those procurements are provided by Infrastructure Ontario.
Construction
Construction on the project started in July 2021.
Environment and community impacts
Providing ongoing access to beloved community park space is a top priority for us as we deliver this important project.
We know that spaces where we can relax and unwind and children can play are vital in communities, and we are committed to working with our community partners to ensure there is continued access to park and playground space as we deliver better, faster and easier transit.
While there will be some impacts to parks during construction, we are committed to only using space that is absolutely necessary and we will work with the city and the community to ensure that it is thoughtfully restored once the project is finished.
During construction, the safety of park spaces will be a top priority and regular communication and safety measures will be in place to keep the community and park visitors safe.
Route and stations
There have been many discussions on how to deliver rapid transit along Eglinton West over the years, and now we are moving forward with a solution. The 2019 budget announcement identified a route for the extension that would be mostly underground. This approach provides an optimal trade-off between the ease of local access and the speed of travelling and outperforms all other options in offering the best network connections and travel experience for people living and travelling along the route.
Potential airport segment
We remain committed to establishing a connection between the Crosstown and Pearson International Airport and we have been actively collaborating with the Greater Toronto Airports Authority and municipal partners on making it a reality.
Operations
The province will own the line and be accountable for maintenance. The TTC will operate the Eglinton Crosstown West Extension, similar to the arrangement for the Eglinton Crosstown LRT.