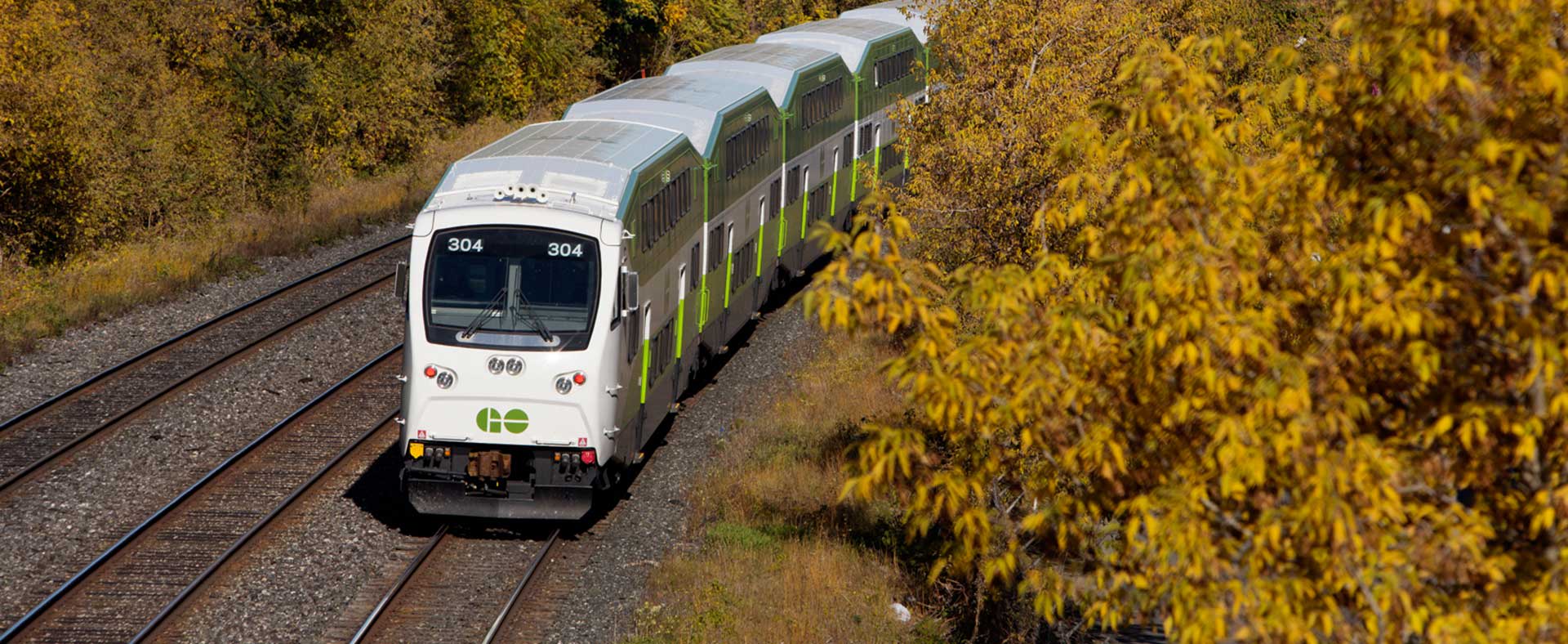 Barrie Line GO Expansion
We're transforming GO Transit to bring more frequent two-way, all-day service to the Barrie Line.
Maple GO Station
Improvements are underway at Maple GO
GO service is expanding to serve you better, with more frequent service, more stations, cleaner technology and more connections. We're transforming GO Transit to bring more frequent two-way, all-day service to the Barrie Line, every 15 minutes or better up to Bradford GO, seven days a week. Our goal is to deliver service so frequent - you won't need a schedule because the next train will be coming soon. 
Project overview
We've already started improvements on the Barrie Line to get you where you need to go better, faster and easier, including enhancements Maple GO Station, such as: 
A renovated east platform.
A new upgraded west side platform.
Building a north and south tunnel (including elevators) to connect to west platform.
Expanded bus loop on Eagle Rock Way and a north tunnel connection to the bus loop.
Upgraded Passenger Pick-Up, Drop-Off zone.
A new pedestrian bridge over Major Mackenzie Drive.
Noise wall along west side of corridor from Rutherford Road to McNaughton Side Road.
New retaining walls, pathways, and lanscaping around the bridge.
Work currently underway at Maple GO includes excavation and foundation work for the new pedestrian stair tower building, as well as a retaining wall at Eagle Rock Way. 
Up next, we'll: 
Construct the new stair tower building at the station.
Expand Eagle Rock Way and the bus loop.
Extend a portion of the underground pedestrian tunnel leading towards the future second track.
Project benefits 
Faster and more frequent travel: This project is part of the GO Expansion program, which will transform GO rail from a rush-hour service to a more frequent, two-way, all-day rapid transit experience. 
Enhanced accessibility: Infrastructure improvements at Maple GO will make the station more accessible for customers whether they're arriving on foot, by transit, or by car. 
Improved community connections: Local residents will be able to make faster connections between their neighbourhood and Maple GO. 
This project is part of GO Expansion, and by making improvements today, we can deliver infrastructure that will support faster two-way, all-day service for better and more frequent travel across the region. 
Connect with us on social
Subscribe to e-newsletter
Sign-up for York Region updates
Subscribe for the latest news from Metrolinx. You can unsubscribe at any time.