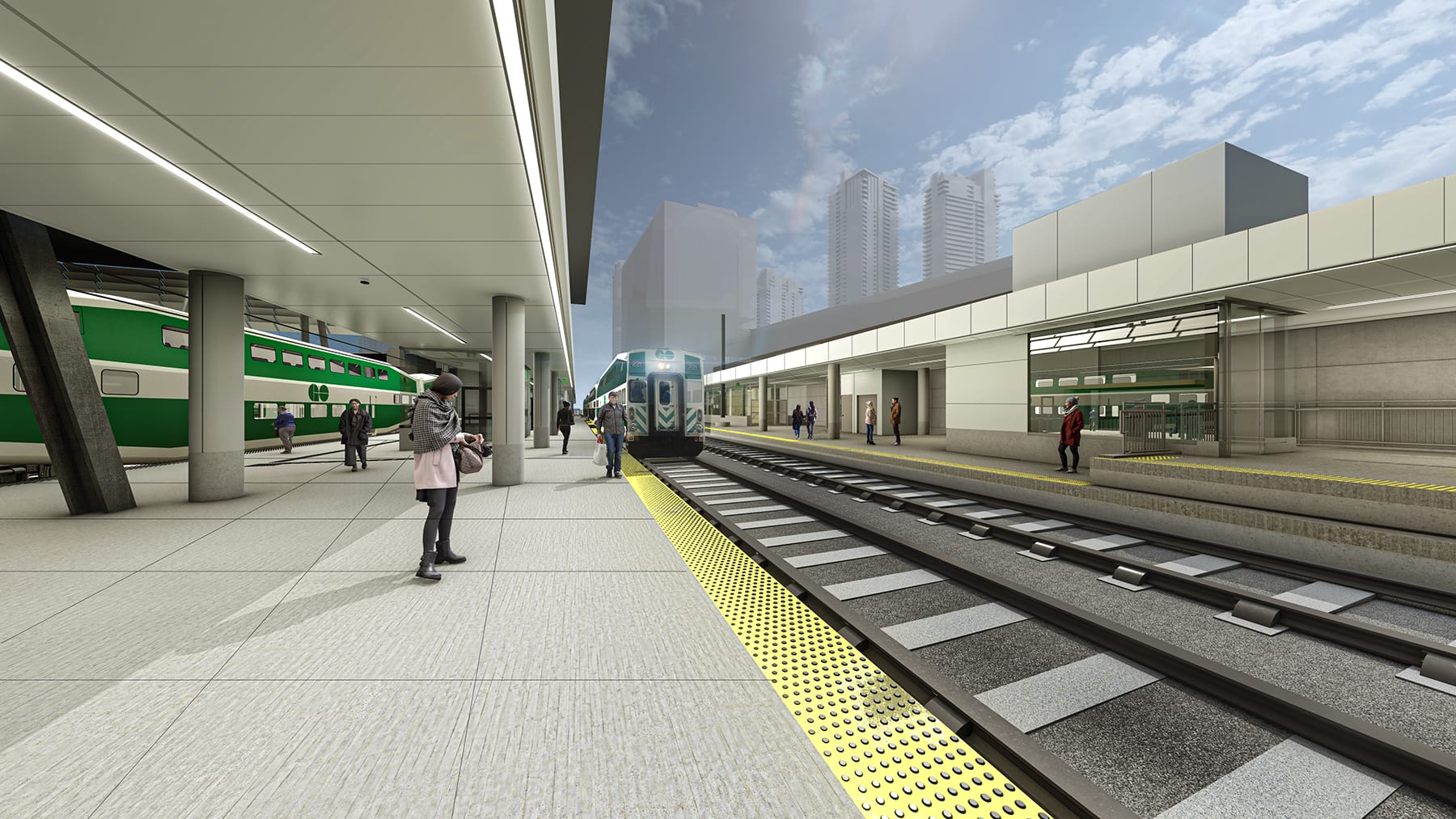 Union Station Enhancement Project
Union Station Enhancement Project
There are multiple projects underway at Union Station - all working toward the same goal - preparing the Union Station Rail Corridor for GO Expansion service levels. The Union Station Enhancement Project (USEP) is being completed in phases to deliver the required infrastructure needed to enable two-way, all-day service every 15 minutes or better along core segments of the GO rail network. The USEP includes the design and construction of transit infrastructure and upgrades at the southernmost part of Union Station.
---
Project overview
Improvements
Here are some of the improvements we're making today to allow for more trips, more often across the network:
Two new wider GO train platforms with canopies, which will increase safety and capacity to serve more customers
New stairs and elevators
A new south passenger concourse spanning from Bay to York Streets, with convenient open concept connections into existing Bay, VIA, and York concourses, Union Square and Scotiabank Arena
Creation of two new south tracks
Benefits
Two new wide platforms with canopies and two new tracks, will increase safety and capacity to serve more trains and get you where you need to go faster.
A more modernized and convenient open concept south passenger concourse will provide smoother, easier customer connections.
Quick Facts
130,000 square feet of new building space
30,000 cubic meters of structural excavation
11, 000 cubic meters of concrete
5,000 meters of micropiles
320 kilometers of cable
Community documents
Review the latest construction notices and community documents for the project.
Subscribe to e-newsletter
Sign up for regional updates
Subscribe for the latest news from Metrolinx. You can unsubscribe at anytime.