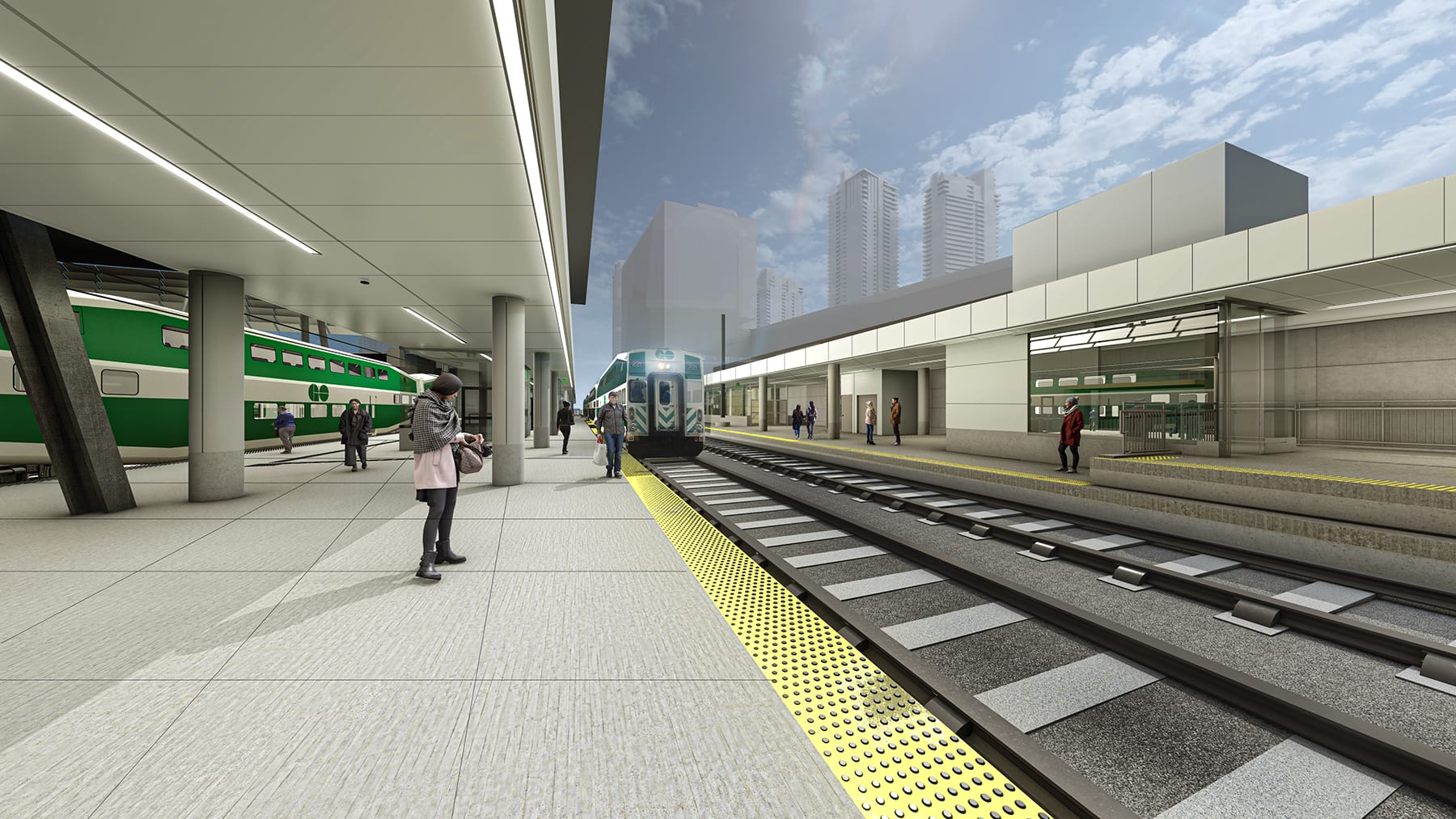 Signalling System Upgrade
Signalling system upgrade
Union Station and the adjacent rail corridor are known collectively as the Union Station rail corridor (USRC). The USRC is 6.4km long and consists of a complex network of approach tracks, passenger platforms and four control towers at Cherry Street, Scott Street, John Street and Bathurst Street.
We've been upgrading and modernizing the entire signalling system within the USRC. A transformational improvement that will allow us to increase service at Union Station and accross the network.
---
Project overview
Replacing the signalling system within the USRC is part of Metrolinx's Signalling and Train Control Improvement Program, and an overall revitalization of the USRC that will improve service reliability, help eliminate congestions in the corridor, allow for increase train speeds and allow for future service increases planned as part of the GO Expansion Program.
---
Community documents
Community documents
Review the latest construction notices and community documents for the project.
Connect with us on social
Subscribe to e-newsletter
Sign up for regional updates
Subscribe for the latest news from Metrolinx. You can unsubscribe at anytime.