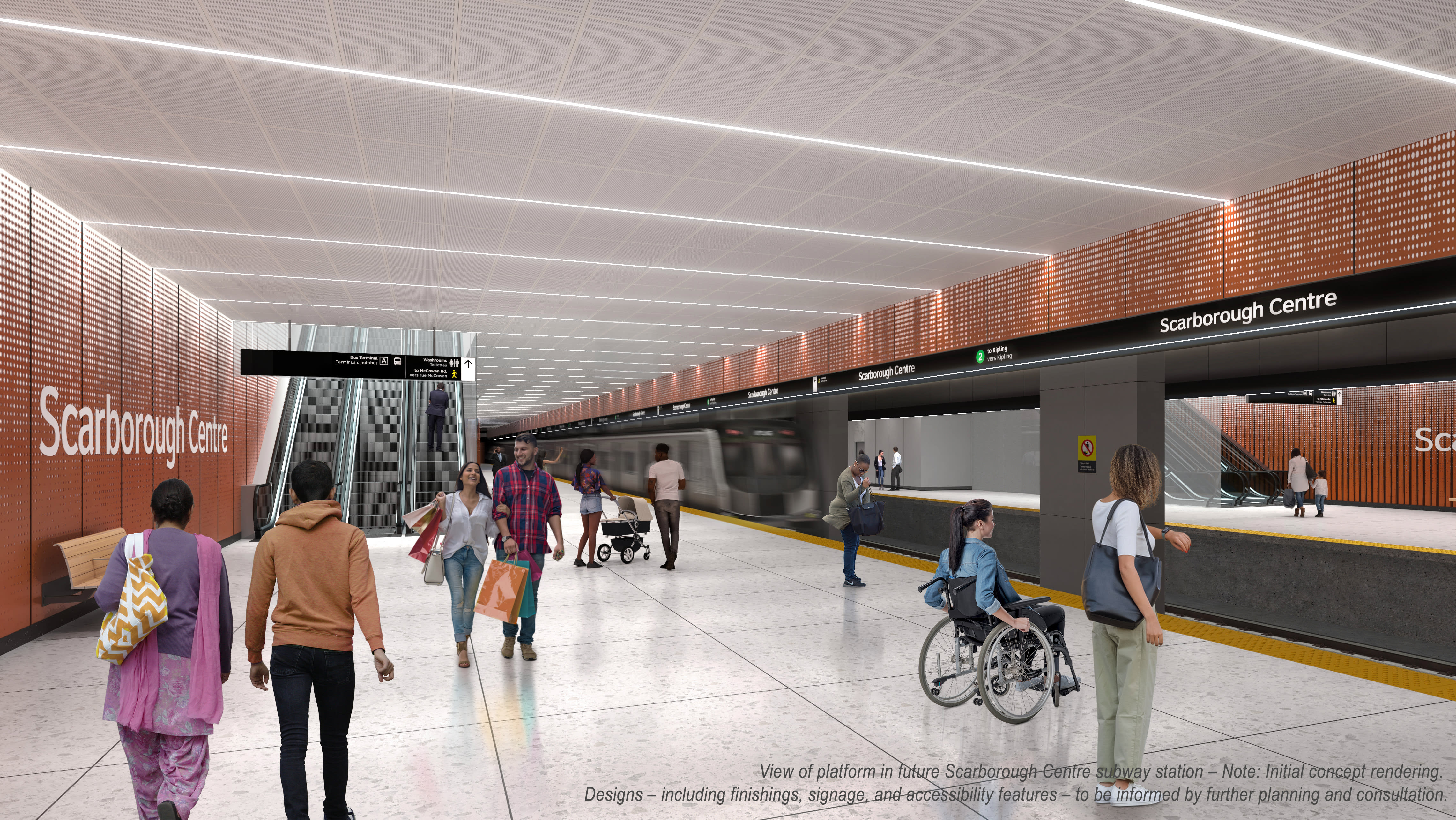 Scarborough Subway Extension
Extending Line 2 subway service 7.8 km farther into the heart of Scarborough.
Scarborough Centre Station
Scarborough Centre station
Scarborough Centre is a growing mixed-use community, with a large number of residential and commercial developments planned in the area. 
The new Scarborough Centre station will ensure the heart of Scarborough is served by modern and reliable rapid transit. It will increase access to economic opportunities and support current and future jobs located in this area. The station will improve bus connections and travel times for almost 30,000 students and staff at Centennial College's Progress Campus and the University of Toronto's Scarborough Campus. For regional travelers, this station will provide convenient and reliable access to GO Transit, and the proposed Durham-Scarborough Bus Rapid Transit networks at Scarborough Centre.
Recognizing that this area is a transit gateway to employment and educational destinations in Toronto's eastern hub, the station is being designed to make transfers easier between local buses and the new subway line. The station will also have a new bus terminal with passenger pick-up and drop-off spaces.
Scarborough Centre Station platform rendering
Key facts
10,220 customers expected to use the station during busiest hour
7,340 transfers expected during busiest hour 
25,980 jobs expected in the area
*Forecast for 2041.