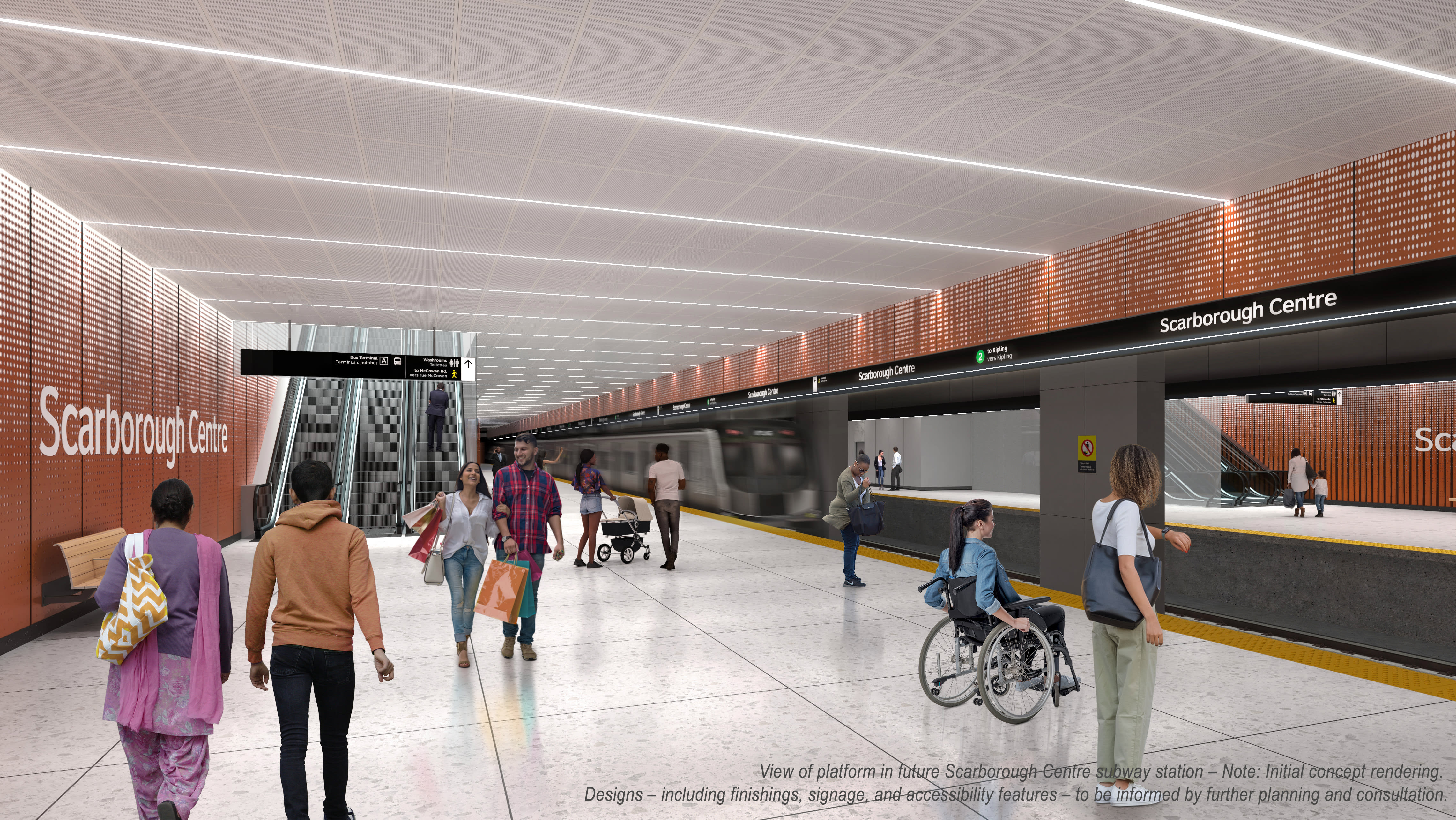 Scarborough Subway Extension
Extending Line 2 subway service 7.8 km farther into the heart of Scarborough.
Frequently Asked Questions
We know you have questions about the Scarborough Subway Extension, and we have answers. Below, you will find answers to the most asked-about topics for this important project.
Design
Our current plans at the Sheppard/McCowan terminus station will protect for future expansion considerations, including the proposed Sheppard subway.
Line 3 (Scarborough RT)
We are committed to advancing discussions with the City of Toronto and the TTC to better understand what options and alternatives they may need to put in place to keep people moving, quickly and easily. We know how important it is to ensure the people of Scarborough have access to rapid transit. Getting the Scarborough Subway Extension built as quickly as possible remains a top priority for Metrolinx and transit riders in Toronto.
Construction
Construction for the tunnelling contract started in June 2021.
Procurement
To keep the project moving forward as quickly as possible, tunnelling will begin first. On May 25, 2021 Metrolinx and Infrastructure Ontario awarded the advance tunnel contract to Strabag to design, build and finance the tunnel for the Scarborough Subway Extension.
Metrolinx and Infrastructure Ontario selected Scarborough Transit Connect as the development partner for the Stations, Rail and Systems contract in November 2022. Metrolinx and Scarborough Transit Connect will now work collaboratively through development phase of the project, which is expected to take 12 to 18 months, to further designs for the three stations.
DIDN'T FIND WHAT YOU'RE LOOKING FOR?
If you have a question that isn't answered here, reach out to us!