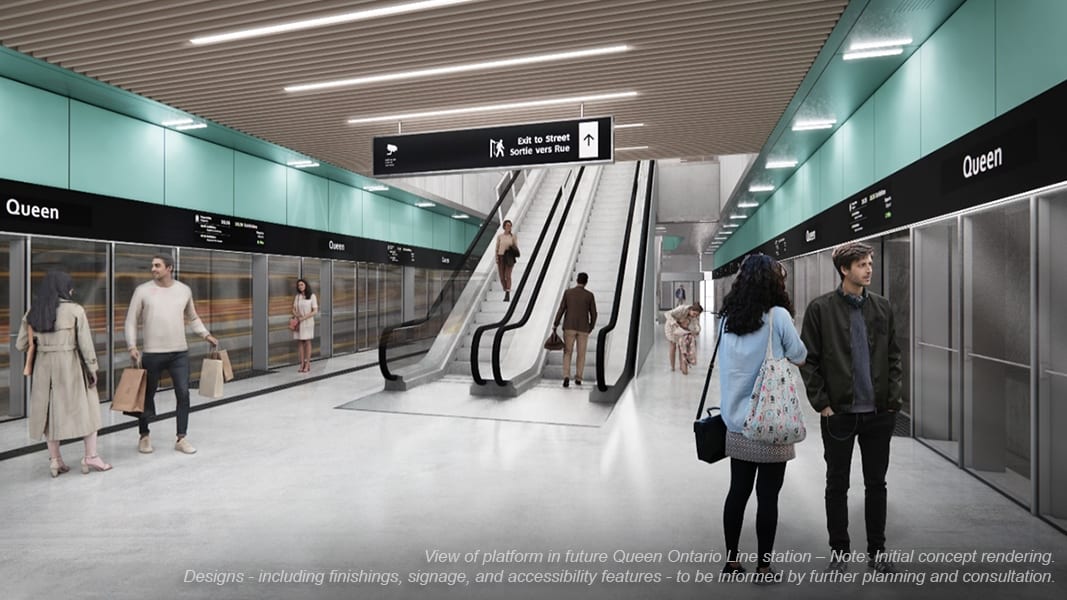 Ontario Line
A new 15.6-km subway line in Toronto that will run from Exhibition Place, through downtown, all the way to the Ontario Science Centre.
Lower Don Bridge and Don Yard Portal
Lower Don Bridge
To cross the Don River, a new Ontario Line bridge is being added on the north side of the existing rail bridge, with space for tracks going in both directions.
The work includes:
building a new bridge north of the existing Lower Don Bridge over the Don Valley Parkway and the Don River to accommodate Ontario Line trains;
shifting GO tracks in the rail yard west of the bridge to accommodate Ontario Line infrastructure;
modifying the existing bridge to accommodate future GO track shifts and new Ontario Line infrastructure; and
relocating and protecting utilities and rail signals in the area.
You can read more about construction work in this area in the Lower Don Bridge and Don Yard Early Works Report.
Don Yard Tunnel Portal
Just west of Cherry Street, the tunnels enter the GO corridor and begin to rise, exiting through tunnel portals on the north side of the GO tracks in the Don Yard.
Making use of the existing GO corridor means we can shrink our footprint and make efficient use of existing transit space, therefore minimizing impacts to surrounding communities and keeping costs down.
Land Acknowledgement
Metrolinx acknowledges that it operates on the traditional territory of Indigenous Peoples including the Anishnabeg, the Haudenosaunee and the Wendat peoples. In particular these lands are covered by 20 Treaties, and we have a responsibility to recognize and value the rights of Indigenous Nations and Peoples and conduct business in a manner that is built on the foundation of trust, respect and collaboration. Metrolinx is committed to building meaningful relationships with Indigenous Peoples, and to working towards meaningful reconciliation with the original caretakers of this land.