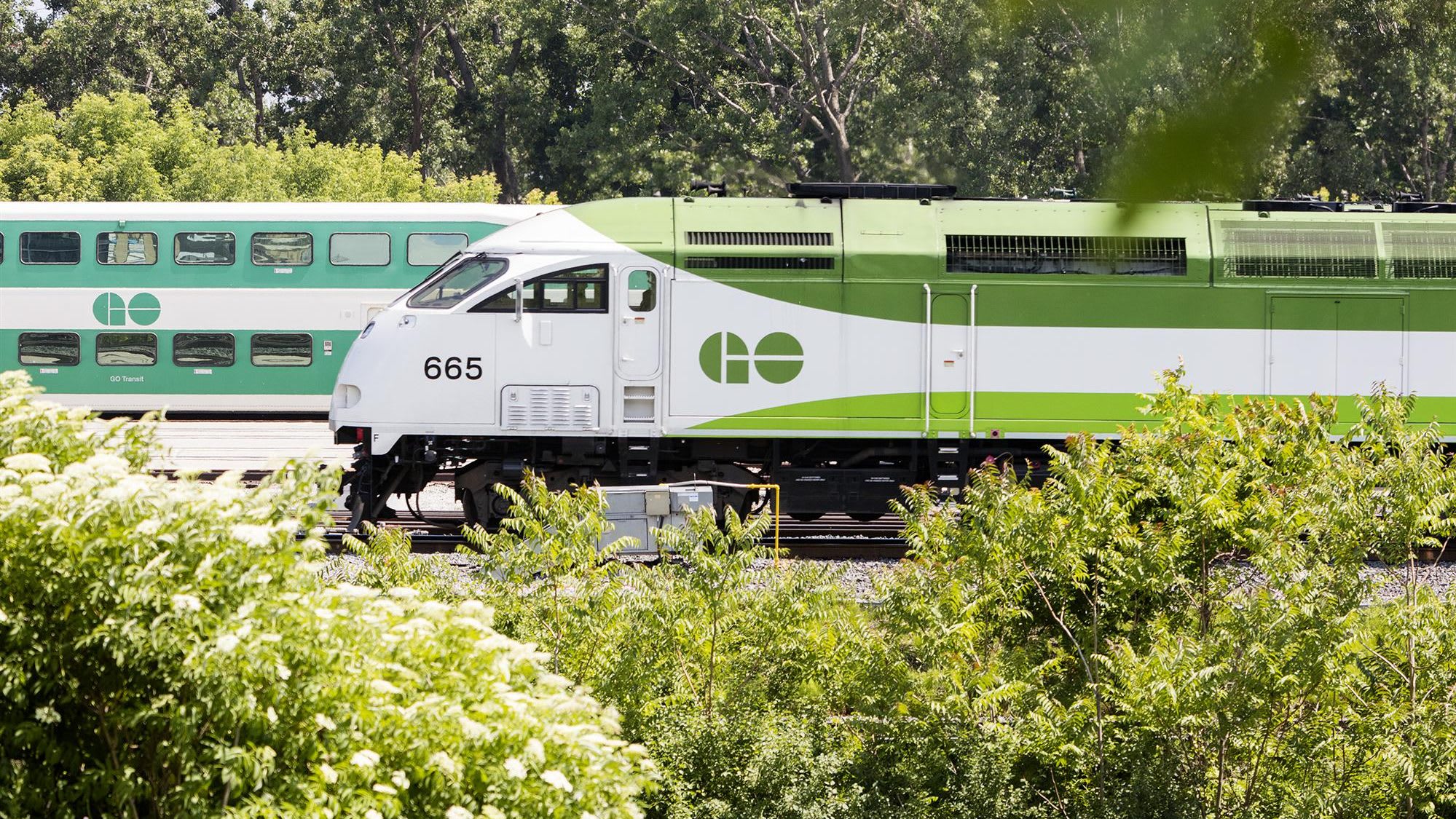 Kitchener Line GO Expansion
St. Clair-Old Weston GO Station
St. Clair-Old Weston GO Station
A new Smarttrack GO Station at St. Clair Avenue West and Old Weston Road
This station is located on Union Street north of St. Clair Avenue West, between Bloor and Mount Dennis GO Stations on the Kitchener GO rail corridor. The station will feature two new station buildings providing connection points on Union Street, as well as Gunns Road and St. Clair Avenue West, bike parking, and two pedestrian tunnels connecting the east and west platforms.
Construction timelines for the SmartTrack Stations program will be determined through the procurement process. Metrolinx has issued a Request for Proposals (RFP) for the St. Clair-Old Weston Station – marking the first step in the procurement process.
SmartTrack is coming to Toronto to bring you a better connected, more modern transit network to get you where you need to go within your city and beyond. The SmartTrack Stations program will leverage roughly 40 km of Metrolinx's pre-existing GO rail corridors within the city, so that new rail stations are closer to where people live, work and travel.
Specific benefits for the surrounding community include:
Close proximity to Stockyards District
Connections to the TTC streetcar service on St. Clair Avenue
Single train connection to Union Station
Access to GO Transit's Kitchener line that provides access to local destinations such as Weston and Woodbine, as well as regional destinations like Brampton, Guelph and Kitchener.
This transformative infrastructure project will provide a greater choice of reliable and convenient route options to shorten commutes and increase quality of life for locals and visitors alike. The five new SmartTrack stations are projected to bring 110,000 new daily riders to the rail network by 2031, providing easy access to more than 52 major regional destinations located within 800 metres of transit stations, including major shopping centres, community facilities and educational institutions.
The SmartTrack program is a joint initiative of the Province of Ontario, Infrastructure Ontario, the City of Toronto and Metrolinx. Please visit the City of Toronto webpage for more information on the program.
In the news
Big Read - In-depth look into the bright future of transit in the GTA
June 6, 2022
Metrolinx News has teamed up with Johnny Renton, a local transit advocate and blogger, to share his insights on how two decades of quiet incrementalism set the stage for the impending transformation of the GO Train network into the most modern passenger rail system in North America. In part two of this series, let's do the Canadian thing and compare our public transport to examples from Europe. [Read More]
What is SmartTrack and how will it improve GO service in Toronto neighbourhoods?
December 6, 2021
SmartTrack will change the way Torontonians use GO Transit. Five new stations will be built along existing GO tracks in 'the Six'. The new SmartTrack GO stations will give residents an opportunity to join commuters on faster rides within the city. This is an example of how adding new transit options will build a network effect and encourage more people to leave their cars behind. [Read More]
GO Expansion progress along the Barrie line well on its way
September 3, 2021
The Barrie GO Line is being prepared to support future two-way, all-day GO service. Here's some more information on what's going on along the Barrie Line, and how it's paving the way for GO Expansion.
New agreement with City of Toronto helps bring new SmartTrack stations closer to reality
August 17, 2021
The province and City of Toronto have signed a revised agreement in principle for the SmartTrack Stations program, launching the procurement process for four new GO stations around Toronto. A fifth station, East Harbour will be delivered through a transit-oriented community process. [Read More]
Improved transit in Toronto with GO Expansion means new lines and new stations
November 22, 2021 Once implemented, the GO Expansion program will deliver all-day, two-way service with faster trains running every 15-minutes on more of the GO Network. Last week, Metrolinx News reported on how this project will improve service to and from destinations outside Toronto. Today let's look at how GO Expansion – combined with other new Metrolinx projects – will reduce travel times inside the city. [Read More]
Subscribe to e-newsletter
Sign-up for updates from Metrolinx
Subscribe for the latest news from Metrolinx. You can unsubscribe at any time.