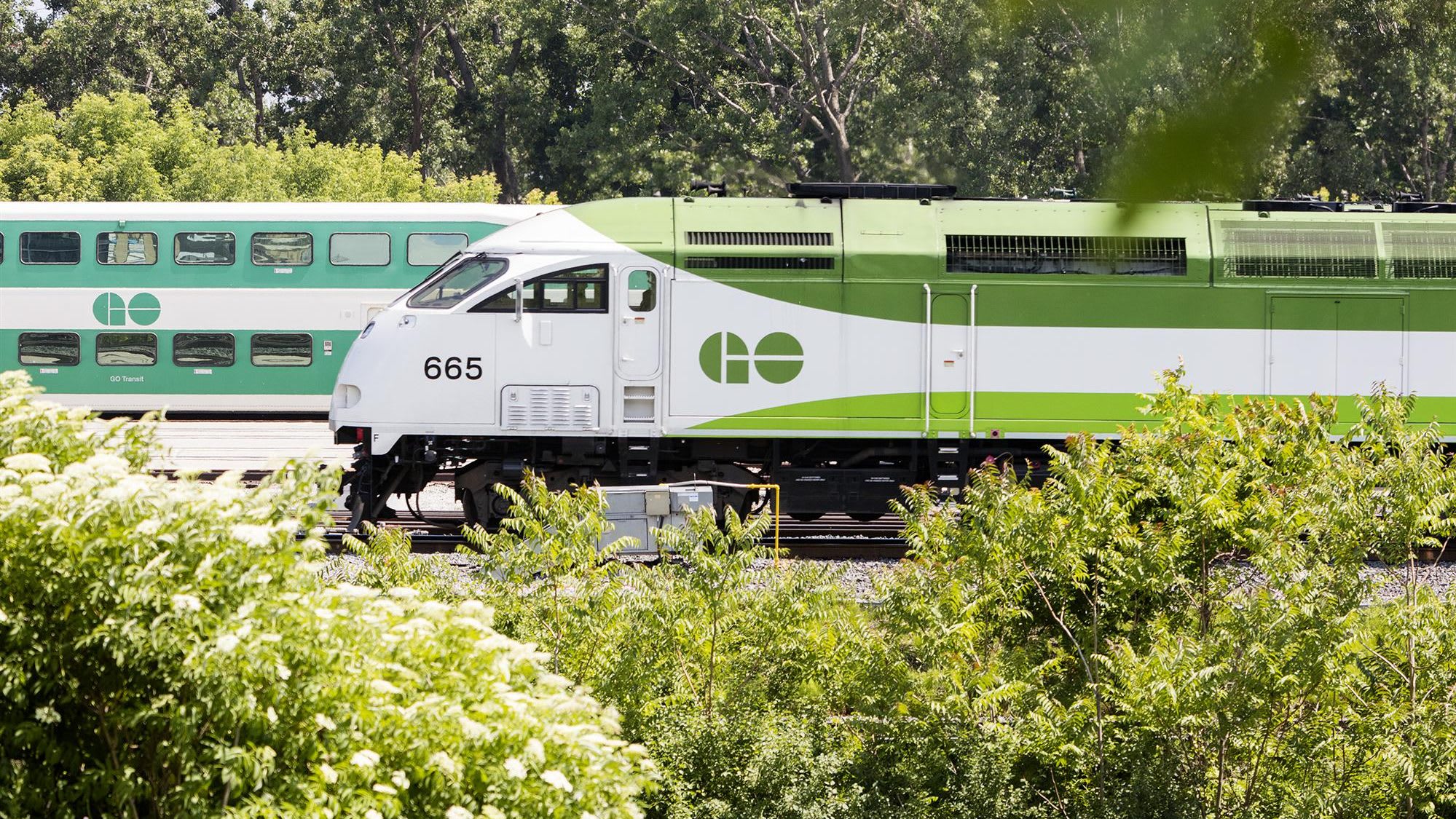 Kitchener Line GO Expansion
Bloor Station (TTC Connection)
B
loor Station (TTC Connection)
As part of GO Expansion, Metrolinx is building a 270-metre underground pedestrian tunnel extension connecting Bloor GO/UP Station to Dundas West TTC Station.
It is estimated that 600 transfers occur between Bloor GO/UP Station and Dundas West TTC Station each day. With the forecasted land development in the area, this number is expected to increase to 1600 by 2041.
When finished, customers will have an accessible and safe pedestrian connection between GO Transit, UP Express and TTC services, to better support customers travelling throughout Toronto.
This project supports the development of a regional rapid transit network that offers seamless connections to more stations and faster trains.
Project scope
Extending the existing south side pedestrian tunnel at Bloor GO/UP Station.
A new TTC concourse in the lower level of The Crossway's building (within the parking structure) with elevator access to platform level.
Two elevators and a stairwell connecting the existing Bloor GO/UP tunnel and the new TTC concourse.
A new electrical room with upgraded emergency back-up and life-safety systems.
Benefits
A much quicker connection between the stations. When the tunnel is complete, the walk will take less than two minutes. Currently, it takes five to eight minutes, depending on traffic, weather, and user mobility.
The accessible and barrier-free tunnel, complete with elevators, will help airport passengers with luggage and customers with mobility challenges more easily transfer between GO/UP and TTC.

Improved wayfinding will help customers navigate the stations with greater ease.

Improved passenger safety:

Customers will no longer have to cross mixed traffic (Bloor GO/UP PUDO, Dundas Street West and streetcar tracks)
The underground tunnel protects passengers from inclement weather.
Extension of the existing closed-circuit television (CCTV), public announcement and overall security systems.
Construction of the connection between the two stations is now underway. To further enhance access to both stations, a new extension of the existing Passenger Pickup and Drop Off (PUDO) and a new dedicated pedestrian pathway about 50 metres closer to Dundas and Bloor intersection will make the access more convenient and safer for customers.
This work is part of a separate contract and funded by Metrolinx.
Key facts
21,400 people within 10-minute (800m) walking distance to station (2041 projection)
3,990 daily boardings (including Bloor UP Express)
5,300 jobs in the area
100m – this will be the new distance to walk between Bloor GO/UP and Dundas West TTC Stations. The current distance is approximately 500m.