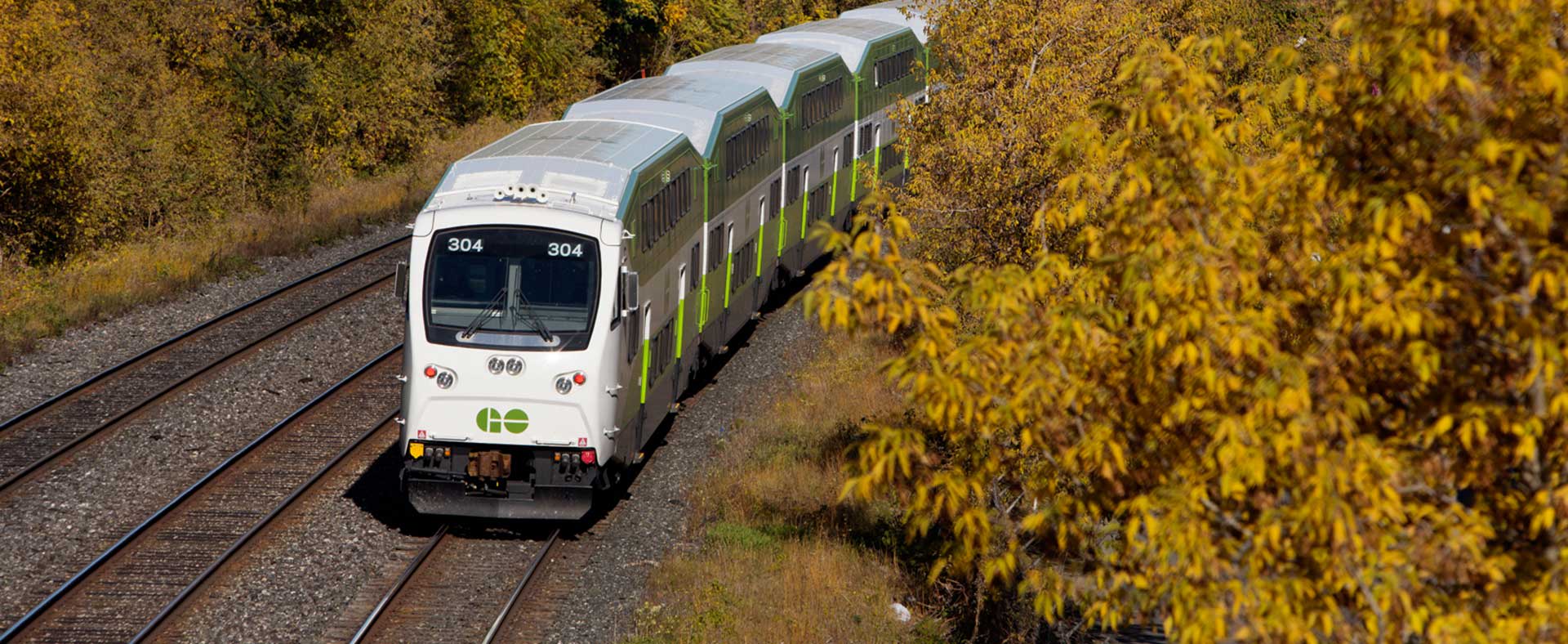 Barrie Line GO Expansion
We're transforming GO Transit to bring more frequent two-way, all-day service to the Barrie Line.
Aurora GO Station
Upgrades to Aurora GO Station are moving ahead.
Over the next 25 years, the York Region population is expected grow by 68 per cent. Metrolinx is building in and around Aurora to provide residents with more connections and better service that meets the demands of the growing population, regardless of how you choose to get around.
Project overview
We're making improvements at Aurora GO Station that will accommodate more service options and provide better customer access. These improvements include:
constructing a second platform;
installing a second track;
adding approximately 380 new parking spaces;
upgrading rail signal;
building a new pedestrian tunnel with elevators; and,
installing edge tactile tile on the existing east platform for improved accessibility.
Connect with us on social
Subscribe to e-newsletter
Sign-up for York Region updates
Subscribe for the latest news from Metrolinx. You can unsubscribe at any time.
Community documents
Review the latest construction notices and community documents for the project.