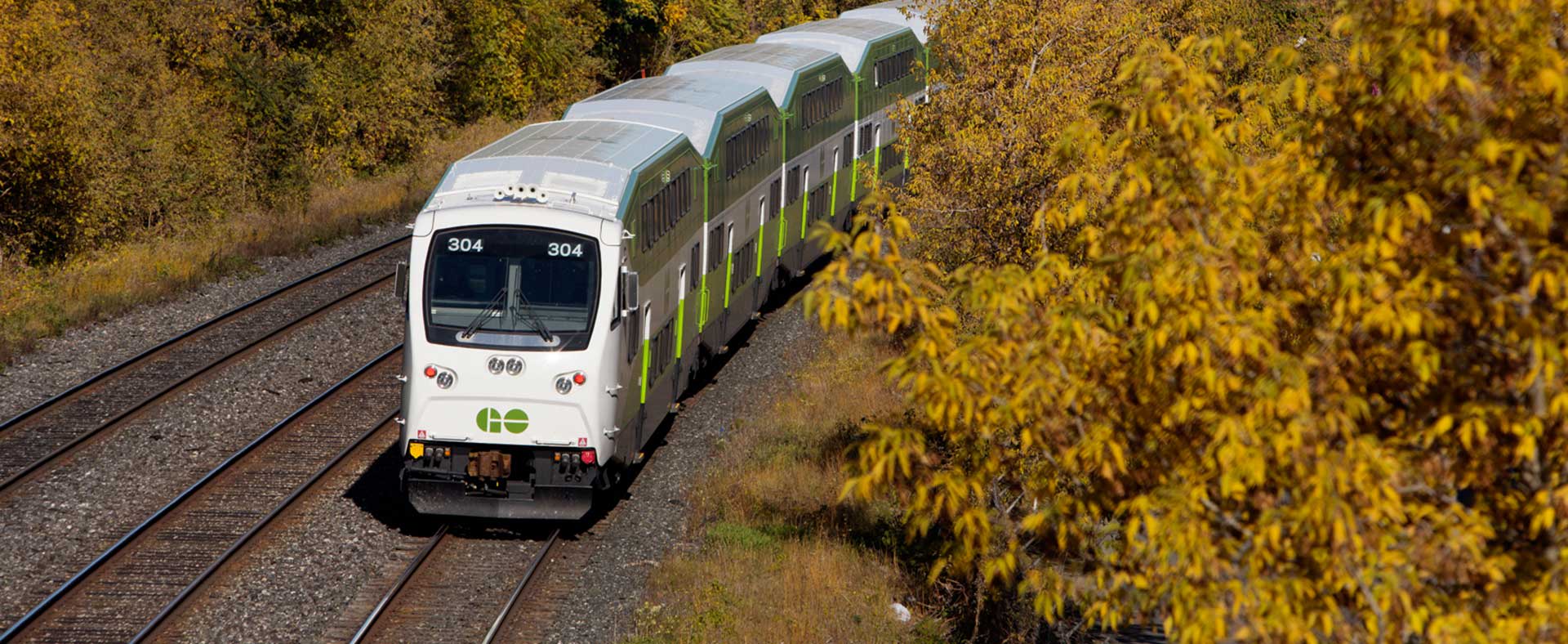 Barrie Line GO Expansion
We're transforming GO Transit to bring more frequent two-way, all-day service to the Barrie Line.
Davenport Diamond Grade Separation TPAP
Davenport Diamond Grade Separation
The Davenport Diamond Guideway project is a critical part of Metrolinx's GO Expansion program and represents important transit infrastructure that will significantly improve service on the Barrie GO Line.
The new guideway is now open, allowing GO trains to travel above traffic and the CP rail tracks. This reduces congestion, improves pedestrian and bike connections and improves service reliability.
Davenport Diamond Grade Separation - Final Environmental Project Report