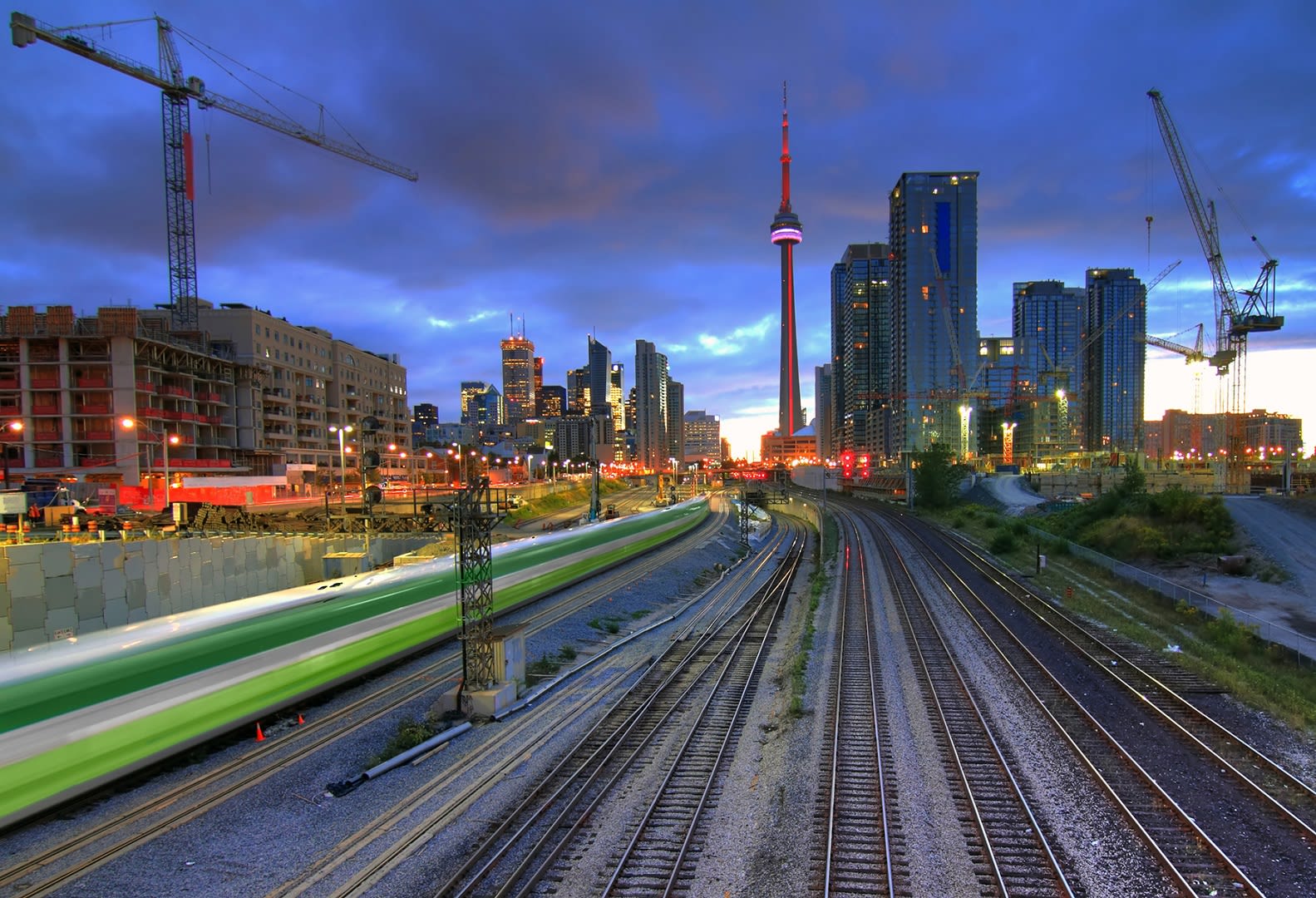 Adjacent Development Review
Adjacent Development Review
Building Near Metrolinx - Guidelines and Permits
Development projects near Metrolinx rail corridors
You need to contact Metrolinx for sign off/approvals or to obtain a permit (where applicable) on lands that are located:
Next to or within 300 metres of a Metrolinx-owned GO Transit/UP Express rail corridor, or ;
Next to or within 60 metres of a Metrolinx Light Rail Transit (LRT) corridor (e.g., Eglinton Crosstown, Finch West and Hazel McCallion Line)
Next to or within the corridor control lands of a Priority Transit Project (e.g., Ontario Line, Scarborough Subway Extension, Eglinton Crosstown West Extension, Yonge North Subway Extension, and Hamilton Light Rail Transit).
Determine if your if your property is located within the Metrolinx Zone of Influence check out the Third Party Coordination & Permitting Application. If you have additional questions, please contact development.coordinator@metrolinx.com.
Key reference documents are set out below. These documents include key information regarding:
Metrolinx's role in the municipal planning and development review process

Rail-oriented design requirements and standards (such as setbacks and safety barriers)
Submission requirements
Legal agreements
Fees (as applicable)
GO Transit Rail Corridors – Adjacent Development Guidelines
GO Transit Rail Corridors - Overbuild Development Guidelines
Metrolinx LRT Toronto Corridors – Metrolinx Developer's Guide
Metrolinx LRT Hurontario Corridor – Metrolinx Developer's Guide
Metrolinx Corridor Development Permit Guideline for Adjacent Development
Depending on your project parameters, Metrolinx development agreements may be required to specify technical requirements, roles, and responsibilities. Agreements may be required, for example, to address general Adjacent Development matters, Crane Swing activity, and/or Shoring/Tieback installations. Applicability and content will vary depending on the nature of the development activity in question.
Metrolinx staff will assist with document refinement, and this process can begin at any time during the planning process, although it should be noted that these agreements must make reference to final project plans and, as such, finalization of the documents usually occurs in the latter stages of planning approvals.
Metrolinx Legal typically requires six (6) weeks for review of the final document, although this may vary depending on the complexity of the issues contemplated. Revisions to the Metrolinx template documents are discouraged to expedite the review process.
For more information regarding key considerations, fees, and insurance requirements associated with each type of development agreement, please review the Additional Information for Development Agreements.