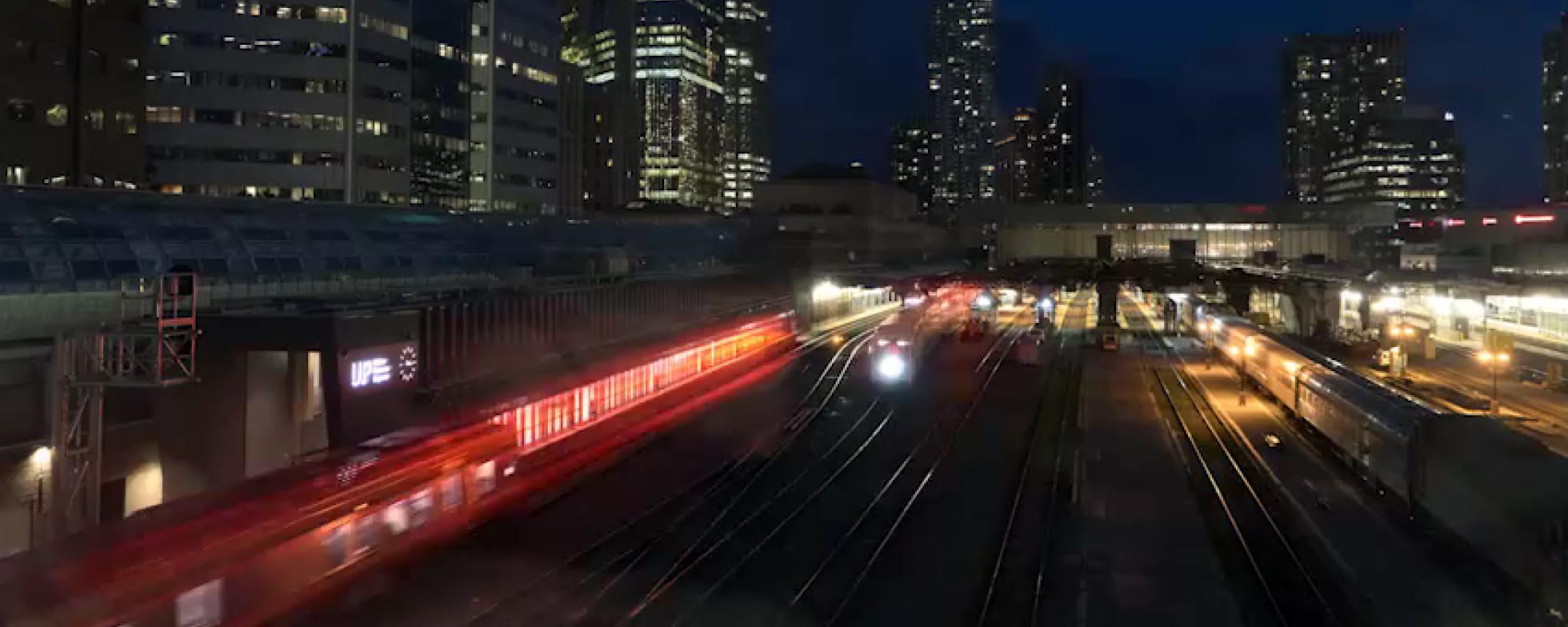 Use of Metrolinx Facilities for Electoral Purposes
Use of Metrolinx Facilities for Electoral Purposes
Candidates or their representatives may request access to Metrolinx facilities, including GO Transit, Eglinton Crosstown and Union Pearson Express facilities, during an election campaign.
Metrolinx will be applying the following principles in managing these requests, to ensure the safety and convenience of the travelling public, avoid conflicts and place reasonable parameters around access:
At our Lakeshore East and West line stations, there will be a limit of 8 campaign staff members per candidate
For stations on all other lines, a maximum of 4 campaign staff members will be allowed
Please see below the list of stations and respective maximum permitted campaign staff members per candidate.
GO Transit customers tend to arrive at stations a short time before scheduled train or bus departures. Care needs to be taken to avoid causing congestion or delays for customers to board their desired trains or buses.
Candidates and their representatives must remain outside of restricted areas or the "fare-paid" zones, such as train platforms.
Metrolinx does not permit advertising or campaign literature (including without limitation: signs, brochures, posters or displays) to be affixed to, placed on, or remain on any part of Metrolinx property. Any such materials found on Metrolinx property in contravention of this policy shall be removed by Metrolinx and the costs of removal billed to the individual or group to which such material applies (i.e. the political party or candidate identified in the materials).
Occasionally, multiple campaigns may appear simultaneously at the same station. Metrolinx expects all candidates and/or their representatives to interact in a respectful manner on our property. Metrolinx will not grant exclusive permission for one campaign to canvass at a reserved time and location, nor will we share information from one campaign to another about anticipated schedules.
In addition to "meet and greet" requests, from time-to-time, Metrolinx has been asked to accommodate campaign events at one of our facilities. Permission must be sought in advance for this. In reviewing requests, Metrolinx will consider the following:
Safety is our first priority; venues will only be considered where the safety of the public, employees and event participants can be ensured
Events cannot impact the operational activities of Metrolinx, GO Transit or any of the other transportation authorities using our facilities
Costs will be borne by event organizers
Metrolinx staff, including staff of GO Transit, PRESTO and UP Express, cannot participate in any event, except to ensure safety and security
For any questions you may have about access to Metrolinx property, please contact Sue Motahedin at 416-202-7427 or sue.motahedin@metrolinx.com.
Thank you in advance for applying these approaches during the campaign.
| | |
| --- | --- |
| | Maximum Support Staff Per Candidate |
| | |
| | |
| | |
| | |
| | |
| | |
| | |
| | |
| | |
| | |
| | |
| | |
| | |
| | |
| | |
| | |
| | |
| | |
| | |
| | |
| | |
| | |