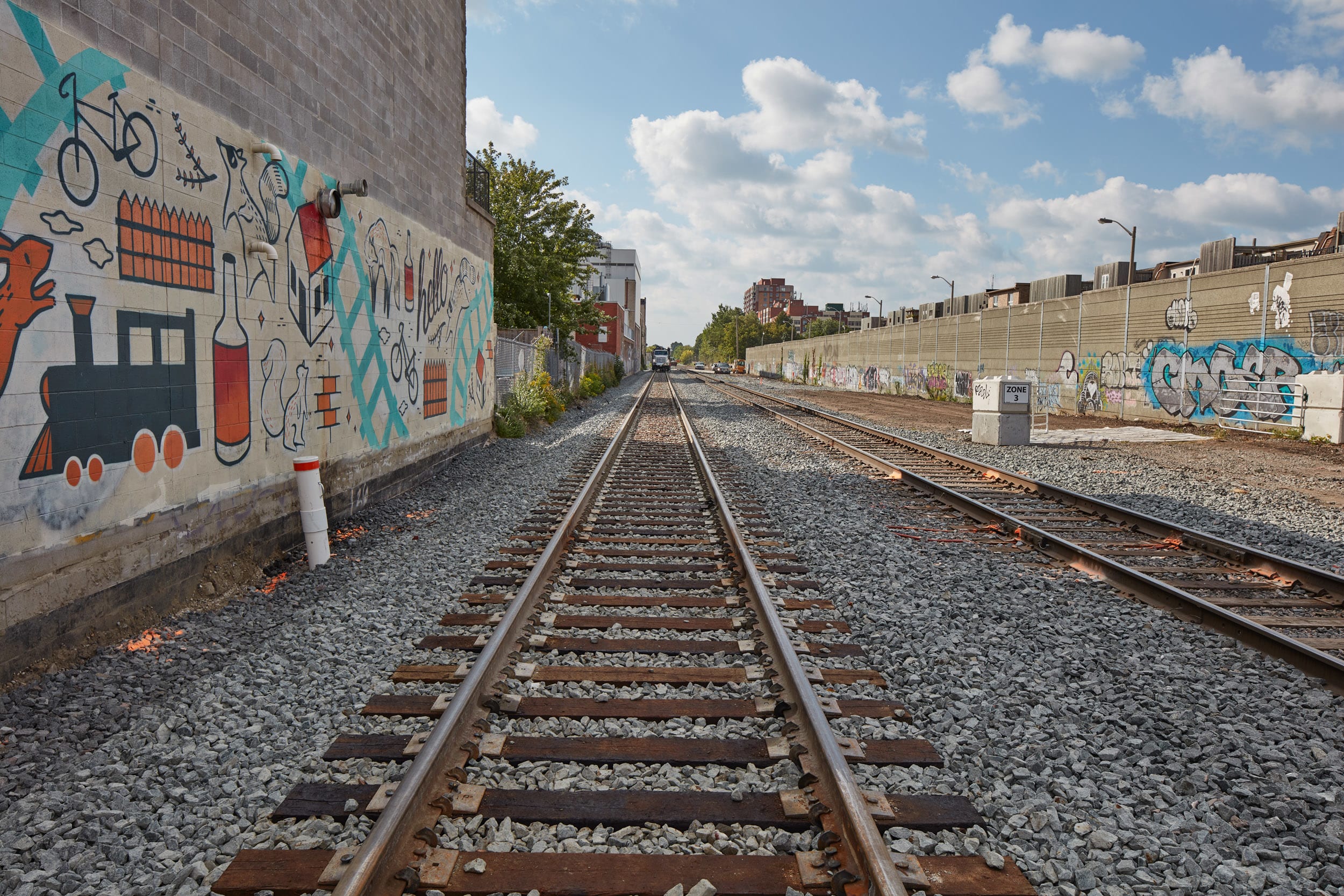 Personal Track Safety Program
Personal Track Safety Program
Overview
With the increased number of construction activities happening on or around Metrolinx railways, more people than ever are exposed to the hazards and risks of working in a railway environment. All individuals working on our rail network must be trained on how to safely work and operate in this environment before they begin work.
Personal Track Safety (PTS) Program is required by:
Anyone working within the Metrolinx Right of Way (ROW)
Anyone working under a form of track protection on a Metrolinx site
Anyone working on a piece of Metrolinx owned rail infrastructure (e.g., bridges, tunnels, etc.)
Accredited Training Providers:
Metrolinx is pleased to offer Personal Track Safety training to our business partners. Instructions are provided in the next section on how to register and attend a Metrolinx-offered Personal Track Safety training session.
If our training schedule does not fit your business's needs, below is a list of Metrolinx-accredited training providers who are also offering Personal Track Safety training services.
| | | |
| --- | --- | --- |
| Organization | Website | Contact Information |
| A&B Rail Services Ltd. | | |
| Grascan Construction Limited | | |
| PNR RailWorks Inc. | | |
| Siemens Mobility Limited Canada | | |
Feel free to contact an accredited training provider to start a discussion on Personal Track Safety training services to enhance the safety and competence of your workforce on Metrolinx's rail network.
As part of the PTS program, you will be required to:
Create a user account through the Metrolinx Competence Management System
Register yourself for a session
Attend a one-day live-streamed event
Complete a final Competency Test
To get started, click on the link to the Competence Management System (CMS).
Sessions are available on a first come, first serve basis.
If you have any questions, please contact Metrolinx' Safety Division at MXSafetyCompetence@metrolinx.com
November 21, 2023
November 28, 2023
December 5, 2023
December 13, 2023
After registering, the links to join the training session will be e-mailed to you on the morning of the session.