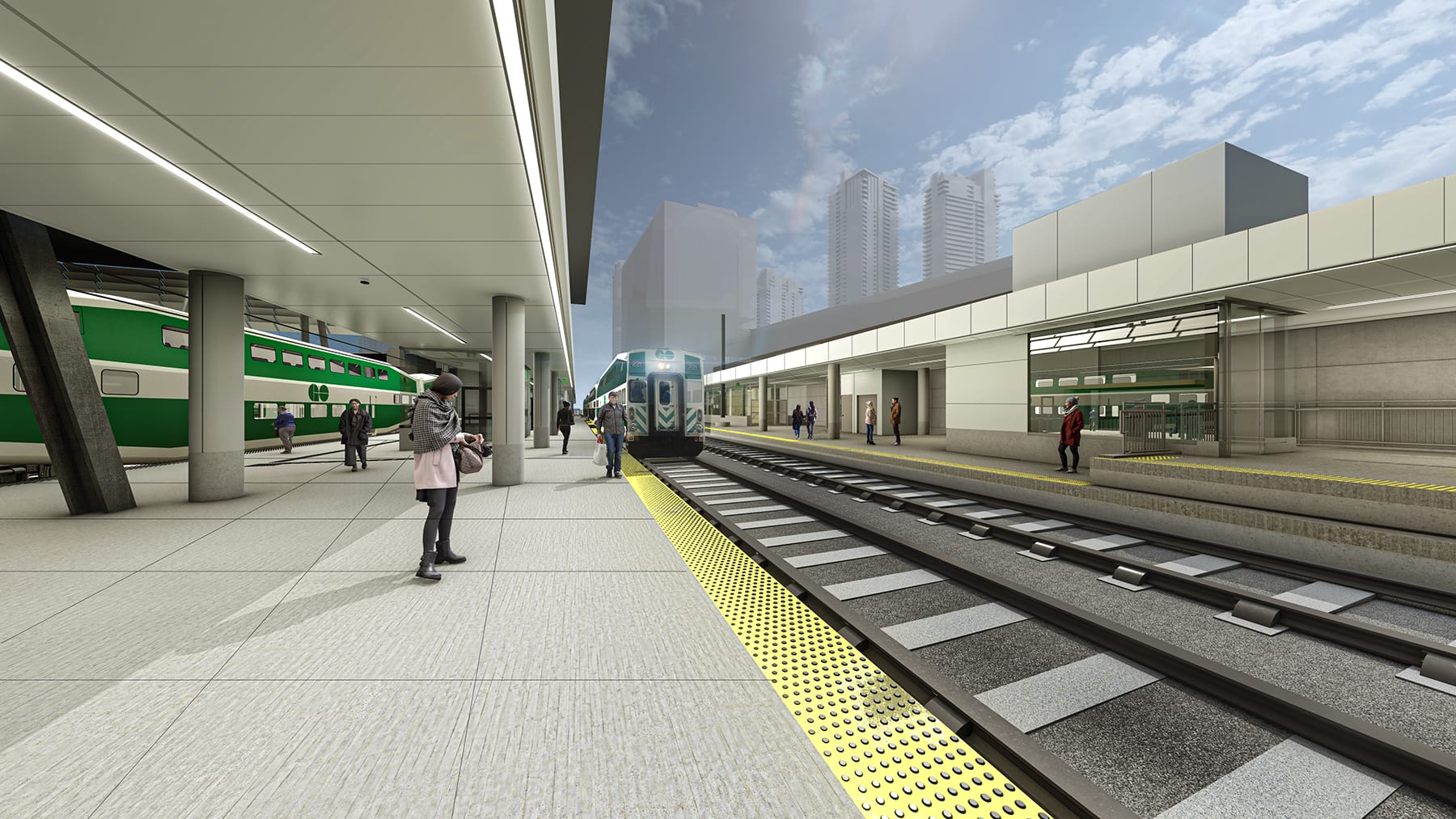 Wilson Yard expansion
Metrolinx is expanding or building 14 facilities to support expanded GO service.
The Don and Wilson Yards are located on Metrolinx owned lands to the west of the Don River and Don Valley Parkway and north of Lake Shore Blvd East in Toronto.
The Don and Wilson yards are being combined into a single active rail yard with a maintenance facility to support future electrification and GO Expansion service levels.
---
Project overview
Early works at the Wilson Yard includes track removal, grading and drainage work, retaining wall installation, access road construction, multi-use path re-alignment on behalf of the City of Toronto and transmission tower relocation works.
---
Community documents
Community documents
Review the latest construction notices and community documents for the project.
Connect with us on social
Subscribe to e-newsletter
Sign up for regional updates
Subscribe for the latest news from Metrolinx. You can unsubscribe at anytime.