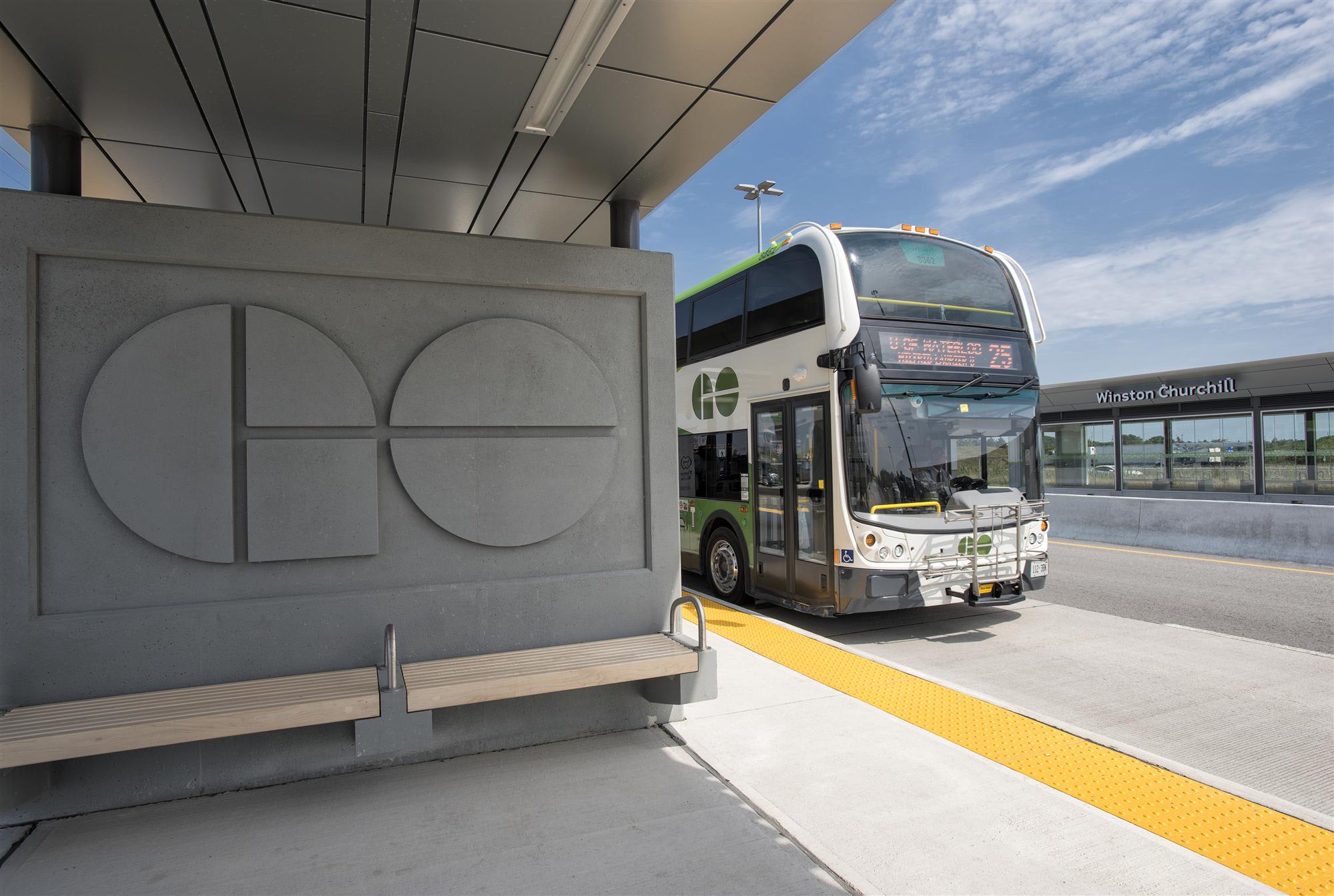 With a growing population and new transit options 359,000 more students will be within walking distance of rapid transit. 
As both enrollment figures and public transit options continues to grow, Metrolinx estimates that by 2041 the number of students withing walking distance of rapid transit will have increased over 30 years by 359,000. 
"With so many world-class post-secondary institutions in the region, students have a choice on where to go to school and by offering more transit to more campuses, we are supporting the choices that are right for them and their futures," said Marcy Burchfield, vice president of planning at Metrolinx. 
The combination of education and transit that helps students get to class is critical for the cities across our region as they build a knowledge economy. 
Given population growth estimates and plans for new routes, the number of students from all grades – elementary to post-secondary – within a 10-minute walk or 800 m of rapid transit will have grown from 242,000 in 2016 to 601,000 by 2041. 
"Post-secondary education is expensive," Burchfield said.  
"Having the option to live at home and take transit to school allows more students to save money while studying at one of the many college or university programs in the region." 
More transit to schools across the region 
Access to post-secondary campuses has become increasingly important in planning new rapid transit routes. For example, since 2019 the new ION LRT Line has been bringing university students to platforms on the Waterloo and Laurier campuses. 
"GO Bus is delivering more express bus trips across the region," Burchfield said. "We are bringing more students from eastern parts of the region to campuses in the west, and vice versa." 
She was quick to add that campuses are major employers, so both students and employees depend on transit to get them there. 
Looking ahead, the Finch and Hamilton LRT lines will see stops at Humber College and McMaster University, respectively. The Ontario Line subway will stop near Toronto Metropolitan University and George Brown College. 
Transit will also be critical for students going to new satellite campuses for York and Toronto Metropolitan University in Markham and Brampton respectively. 
Long-term plans could see more service to suburban GTA campuses.  
GO Train and GO Bus to school 
GO Expansion will mean more frequent service in both directions throughout the network, which will be good news for students whose schedules do not follow a nine-to-five routine.  
Subways and other new surface lines are being designed to bring rapid transit to new neighbourhoods and create easy transfers to existing routes. These connections will make it easier for more students in more corners of our region to stay at home while going to school. 
GO Bus service is already becoming more popular with students, with new routes and trips being added to the schedule. 
This spring, Route 17 was added with weekday service, hourly in both directions, reaching three GO Train stations, the ION LRT and four universities – Waterloo, Laurier, Guelph and McMaster. 
Students are taking advantage of additional service, which was added on Route 30, between Halton-Peel and Waterloo, to include weekend trips. 
As well, special GO Train trips were added on the Kitchener Line on Oct. 7 and 15, to support students' break week travel. 
GO is also noticing increased student travel in and around Brampton. 
"There are new travel patterns that have emerged with people travelling to private colleges that were not necessarily there a few years ago," said Wasim Hafez, Metrolinx senior manager of bus design. 
GO service can also make it possible for teenagers to attend specialized high schools outside their catchment areas.  
For example, some students from Toronto use GO to access the athletics programs at Bill Crothers Secondary School which is across the street from Unionville GO in Markham. 
Transit is more than buses and trains 
Students are known to be price conscious and their 40 per cent discount off single fares, when paying with PRESTO, is a powerful incentive to use transit.  As well, complementary on GO Buses and GO Trains means they can use their devices – for studies or entertainment – while enjoying free data. 
In the post-COVID world, student ridership rebounded faster than the rest, and is now higher than ever. Compared to 2019, there are now at least 50 per cent more youth and post-secondary customers taking GO. 
Students know that transit gives them more choices in life. New routes will open-up additional opportunities for them to get to class, social events and jobs. 
With 359,000 more students within walking distance of rapid transit, convenient links to where they need to go will help our region's young people to build a brighter future.