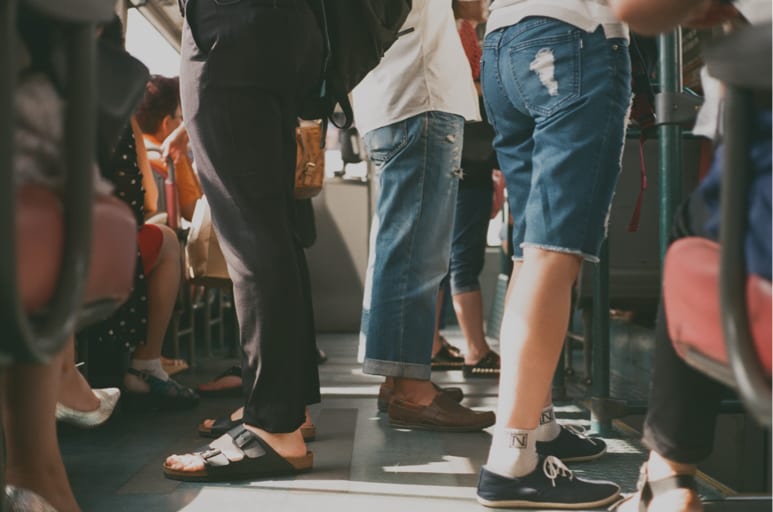 Études et FAQ sur l'expansion de GO
Lisez les rapports techniques et les questions fréquemment posées sur l'expansion de GO.
The Davenport Diamond is the point at which the north-south Barrie GO line intersects with the Canadian Pacific's (CP) east west rail line. This level crossing is called a rail 'diamond' — and the Davenport Diamond is one of the last high-traffic rail crossings in Toronto.
The CP line is one of the busiest freight corridors in Canada. Nineteen east-west freight trains travel along this corridor every day. About 4 million GO train passengers a year travel along the Barrie GO corridor. By 2025, Metrolinx plans to offer two-way, all-day 15-minute service with a new fleet of electrified trains for a projected annual ridership of 22 million. For residents of Toronto, regular, all-day 15-minute GO Train service will mean new, faster transit options for getting around the city and a transportation network that can support the business growth and investment that is needed for a vibrant, healthy local economy for generations to come.
Running more frequent, reliable scheduled service will not be possible with the long delays that would be caused by freight train traffic at the crossing.Eliminating this rail diamond by constructing an overpass to separate the freight corridor from the GO corridor will mean a greater level of reliability and safety for trains travelling through the Davenport community.
After extensive research, analysis, and consultation on a number of different options, the decision has been made to build an overpass as the most beneficial, least disruptive, and lowest cost solution. Through this engagement, public input is invited on various aspects of the overpass design.
Complete a survey about what design options are most important to you.
Before completing the survey, learn more about
You can also read answers to Frequently Asked Questions (FAQs).
Read the background material. Complete the survey. We want your input.
Davenport Diamond - Davenport Guideway and Greenway
Metrolinx is helping build communities through its transit projects — and that means creating new public spaces that add to the vitality of the communities we serve.
The Davenport Diamond refers to the intersection where the Barrie GO corridor meets the CP rail tracks. It's one of the busiest train intersections in North America. As Metrolinx connects our region with two-way all-day GO service, it means more trains will be passing through and we need a solution to this congestion problem.
Enter the Davenport Guideway & Greenway.
The Davenport Diamond Grade Separation Project is a critical part of Metrolinx's GO Expansion program and represents an important transit infrastructure commitment that will significantly improve service on the Barrie GO line.
To solve the congestion problem, Metrolinx will build a raised Guideway for GO trains above the CP rail tracks. Graham Commuter Rail Solutions (GCRS) has been selected as builders of the elevated Guideway.
Underneath this raised Guideway, we've worked with the local community to create the Greenway: new public space that enhances the community experience and that will promote the area as a civic destination.
The Greenway will include:
A fully accessible multi-use path for pedestrians and cyclists
A sustainable approach to landscape and plantings
Beautiful pollinating gardens
Gathering spaces for the community
VIRTUAL OPEN HOUSES & LIVE MEETINGS