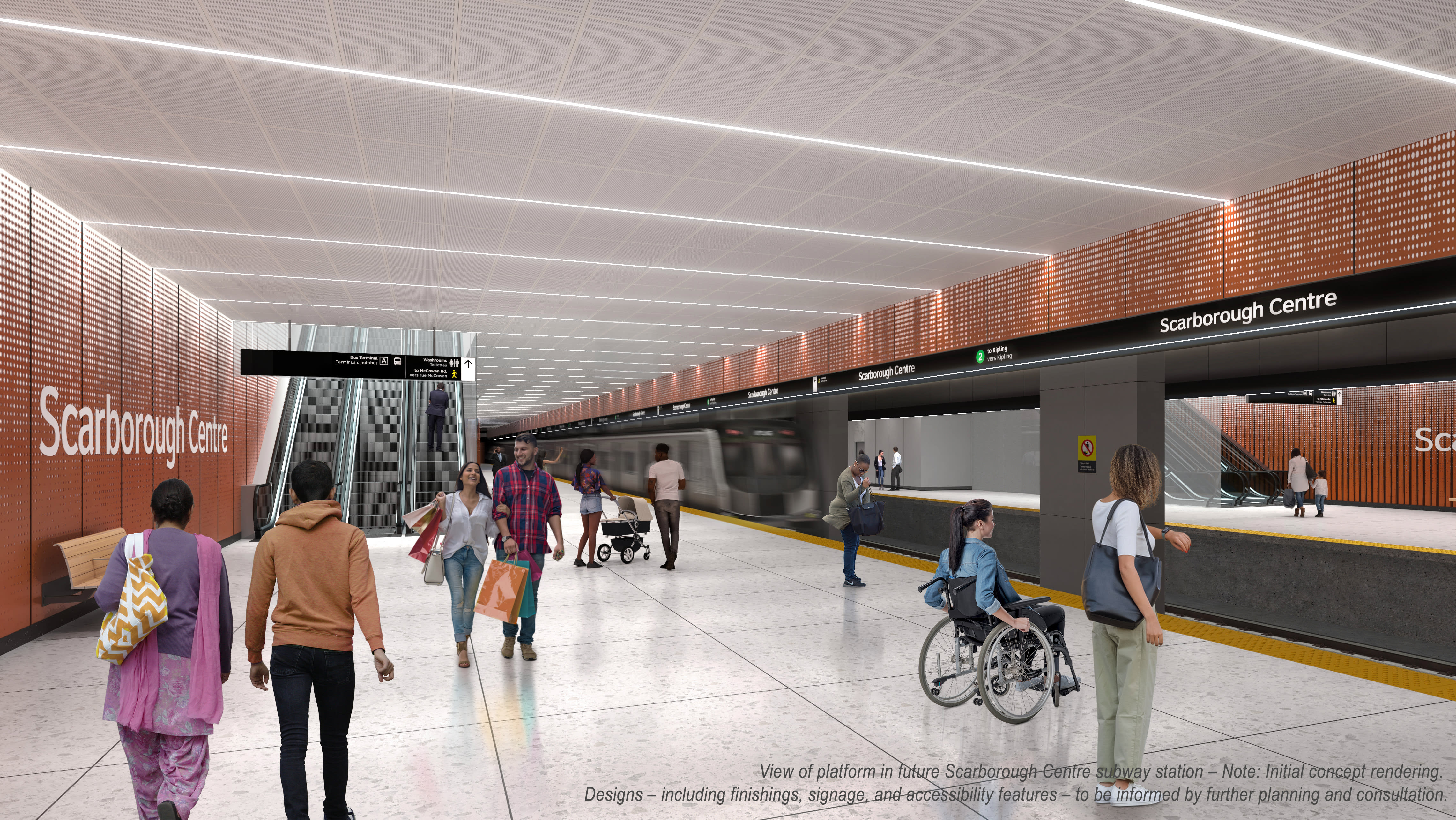 Scarborough Subway Extension
Extending Line 2 subway service 7.8 km farther into the heart of Scarborough.
Traffic management plans
Metrolinx has teamed up with partners at the City of Toronto, the TTC, utility companies and other builders to map out traffic changes needed to keep people moving during construction of the Scarborough Subway Extension.
The traffic management plans below provide an overview of significant changes and their anticipated start dates – not all impacts are shown, and some details may change.
Work began in August 2022.