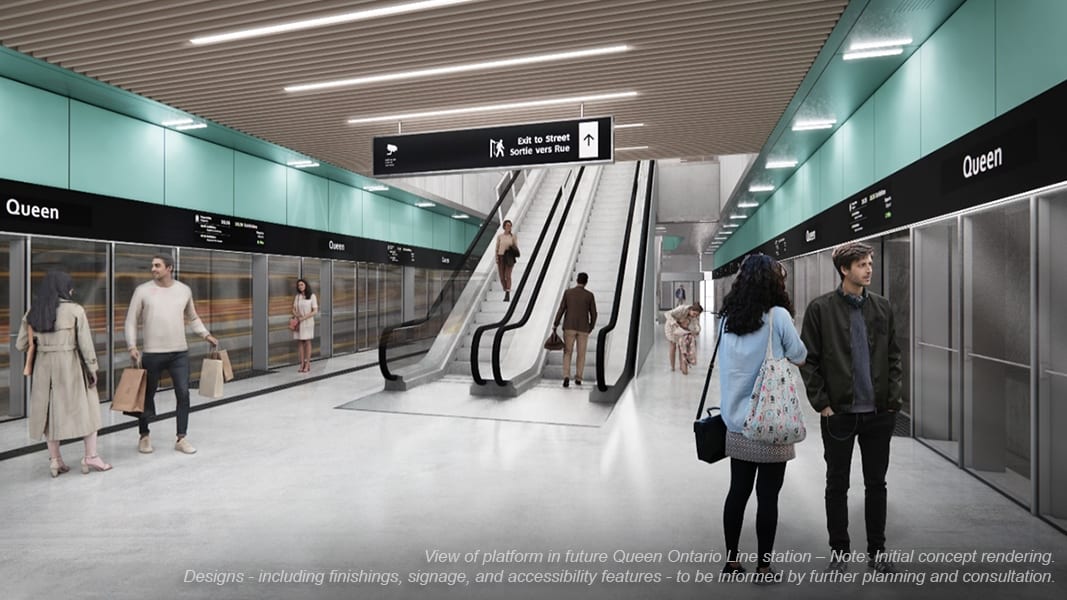 Ontario Line
A new 15.6-km subway line in Toronto that will run from Exhibition Place, through downtown, all the way to the Ontario Science Centre.
Joint Corridor Design Excellence Working Group
Joint Corridor Design Excellence Working Group
In 2022, Metrolinx established the Joint Corridor Design Excellence Working Group to collaborate with the Riverside and Leslieville community members on design elements that will be introduced in the joint Lakeshore East GO rail corridor as part of future Ontario Line construction. The group included local community members and organizations, elected officials and project team members that met regularly to discuss design elements like retaining and noise walls, landscaping and vegetation plans.
Working group meeting materials
Agenda
Introduction
Design review
Presentation
Discussion
Next steps
Materials
Land Acknowledgement
Metrolinx acknowledges that it operates on the traditional territory of Indigenous Peoples including the Anishnabeg, the Haudenosaunee and the Wendat peoples. In particular these lands are covered by 20 Treaties, and we have a responsibility to recognize and value the rights of Indigenous Nations and Peoples and conduct business in a manner that is built on the foundation of trust, respect and collaboration. Metrolinx is committed to building meaningful relationships with Indigenous Peoples, and to working towards meaningful reconciliation with the original caretakers of this land.